Joom enters India, begins operations for SMEs and exporters
More than 350 merchants join platform, which offers space for categories like fashion, health & beauty and skin care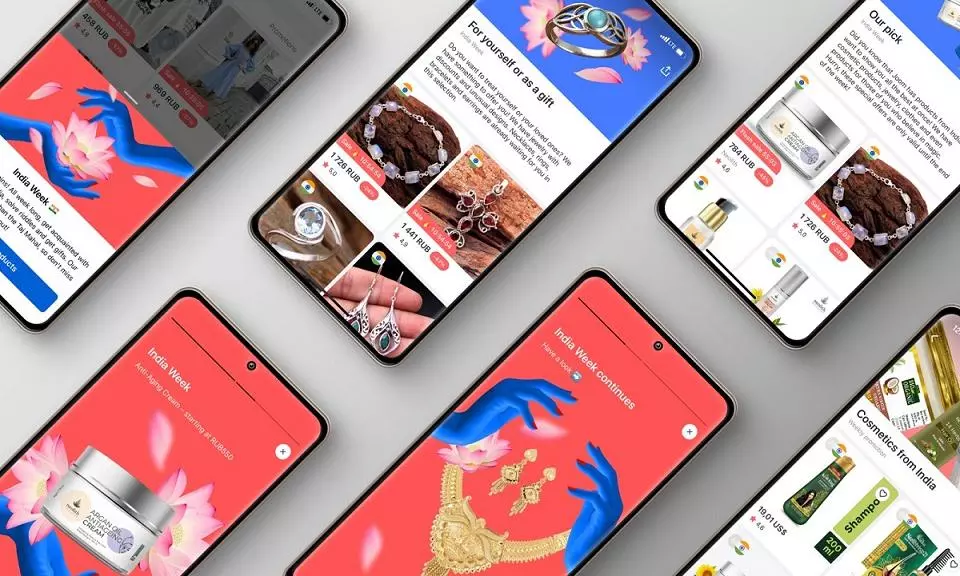 Joom, a leading European marketplace, launched its operations in India. A team from the company visited various Indian cities including New Delhi, Indore, Roorkee, Ludhiana, Jaipur, Mumbai and Surat to present cross-border trade opportunities to local businesses.
More than 350 merchants have joined the platform, which offers space to the most popular categories — fashion, jewellery, crystal healing, health & beauty, health Supplements, skin care, hair care and women's fashion and accessories, says an official release.
"The platform has become a one-stop shop for Indian exporters, small and medium businesses to gain entry into European and CIS markets. Nearly 50 percent of these SMEs, exporters and D2C businesses never sold their products in the global market earlier and were able to reach international markets for the first time with Joom."
Headquartered since 2023 in Lisbon, Portugal, Joom was founded in 2016 in Riga, Latvia. Maxim Belov, Head, Asia-Pacific Business Development, Joom says: "Indian merchants who started connecting to Joom at the beginning of 2022 have not only successfully mastered the platform but have made it to the top-5 of origins, showing an average increase of 50 percent per month since their launch. We are really excited to see the enthusiasm and active position of these merchants. It's amazing that the very first promotion of this region showed 6X growth of the origin with some sellers' growth going up to 10X! That is the most impressive result among all the countries we've launched on Joom."
Joom's current businesses include Onfy, a pharmaceutical marketplace in Germany, Joompay, a fintech service for daily financial transactions in Europe, and Joom Logistics, a business that provides logistics, technology and infrastructure services for cross-border e-commerce, the release added.