Jiomart chooses WareIQ as its seller fulfilment partner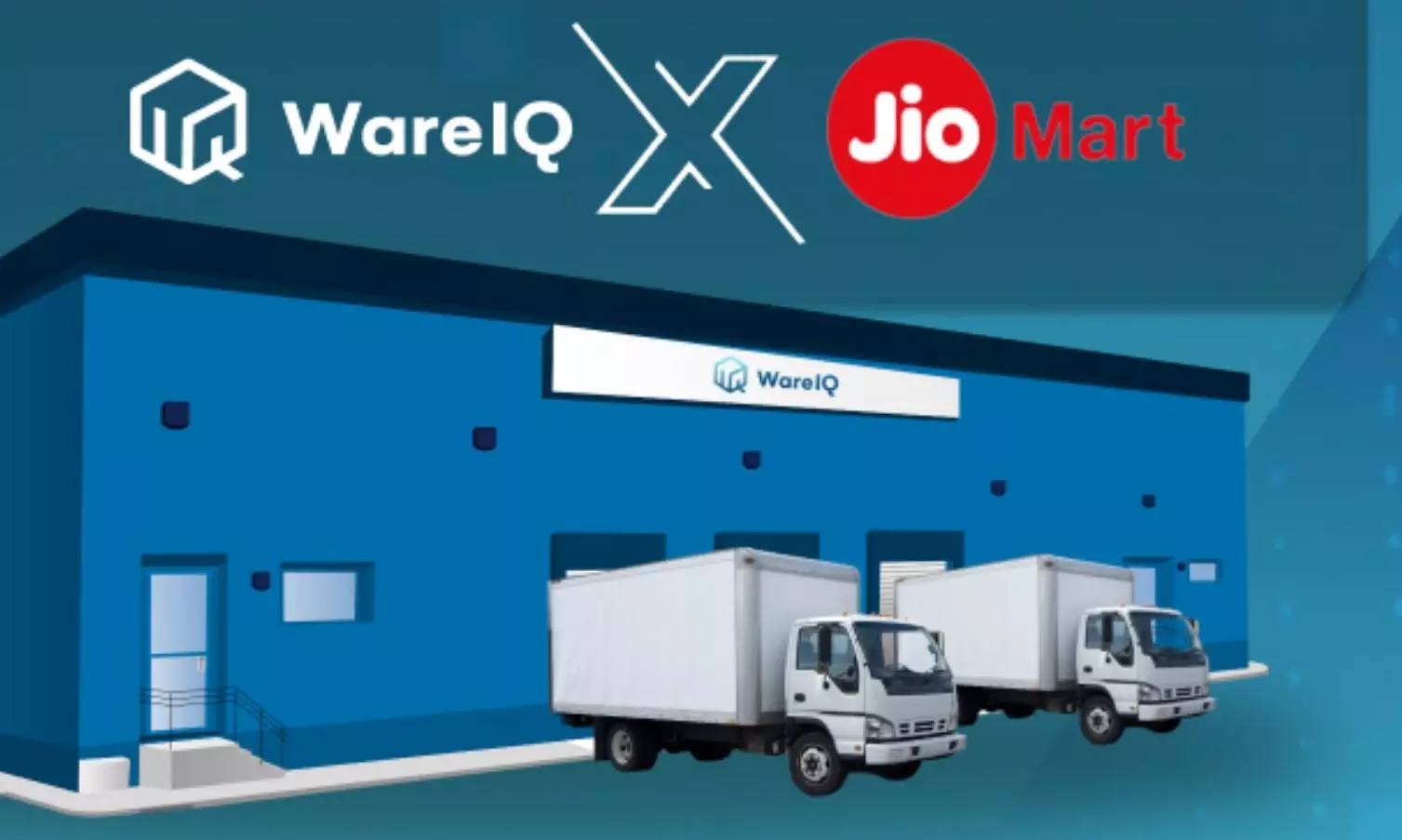 WareIQ has been named Jiomart's preferred seller fulfilment partner and the partnership will allow WareIQ to provide its suite of fulfillment services to Jiomart sellers helping them achieve faster pan-India deliveries for orders coming through the platform.
"We are excited to partner with Jiomart as their preferred seller fulfilment partner," said Harsh Vaidya, founder & CEO of WareIQ. "This partnership is a testament to our commitment to providing our customers with the best possible fulfilment experience. We look forward to working with Jiomart to help their sellers grow their businesses."
WareIQ's pan-India fulfilment network provides sellers with on-demand fulfilment infrastructure to easily accommodate fluctuating demand by ramping up/down warehousing capacity

WareIQ's smart fulfillment tech platform allows sellers to integrate multiple order channels (D2C, Marketplaces, B2B), WMS, ERPs etc., and enables seamless order, inventory, warehouse, and shipping management with advanced analytics capabilities
Inventory LogIQ – WareIQ's AI-powered inventory planning solution enhances inventory management for sellers, leading to zero sales loss due to stockout of fast-moving SKUs, optimal inventory distribution & network design for faster deliveries at lower costs & boosted productivity through automated purchase order creation & tracking, stock transfers & list generation for liquidation of slow-moving SKUs
WareIQ's dedicated seller enablement team handles end-to-end marketplace operations – catalog listing, legal documentation, taxation, invoicing, reconciliation, onboarding, order management, sales promotions, etc. to ensure strict adherence to marketplace SLAs and accelerate business growth on marketplaces
"The partnership between WareIQ and Jiomart is a significant development. It is a sign of Jiomart's commitment to help provide its sellers with the best possible fulfilment experience. It is also a testament to WareIQ's position as a leading provider of fulfilment services in India," reads the release.