Fynd partners with magicpin to enable same-day hyperlocal deliveries
Fynd's clients will be able to experience faster hyperlocal deliveries, reach extended customer base, enhance revenues.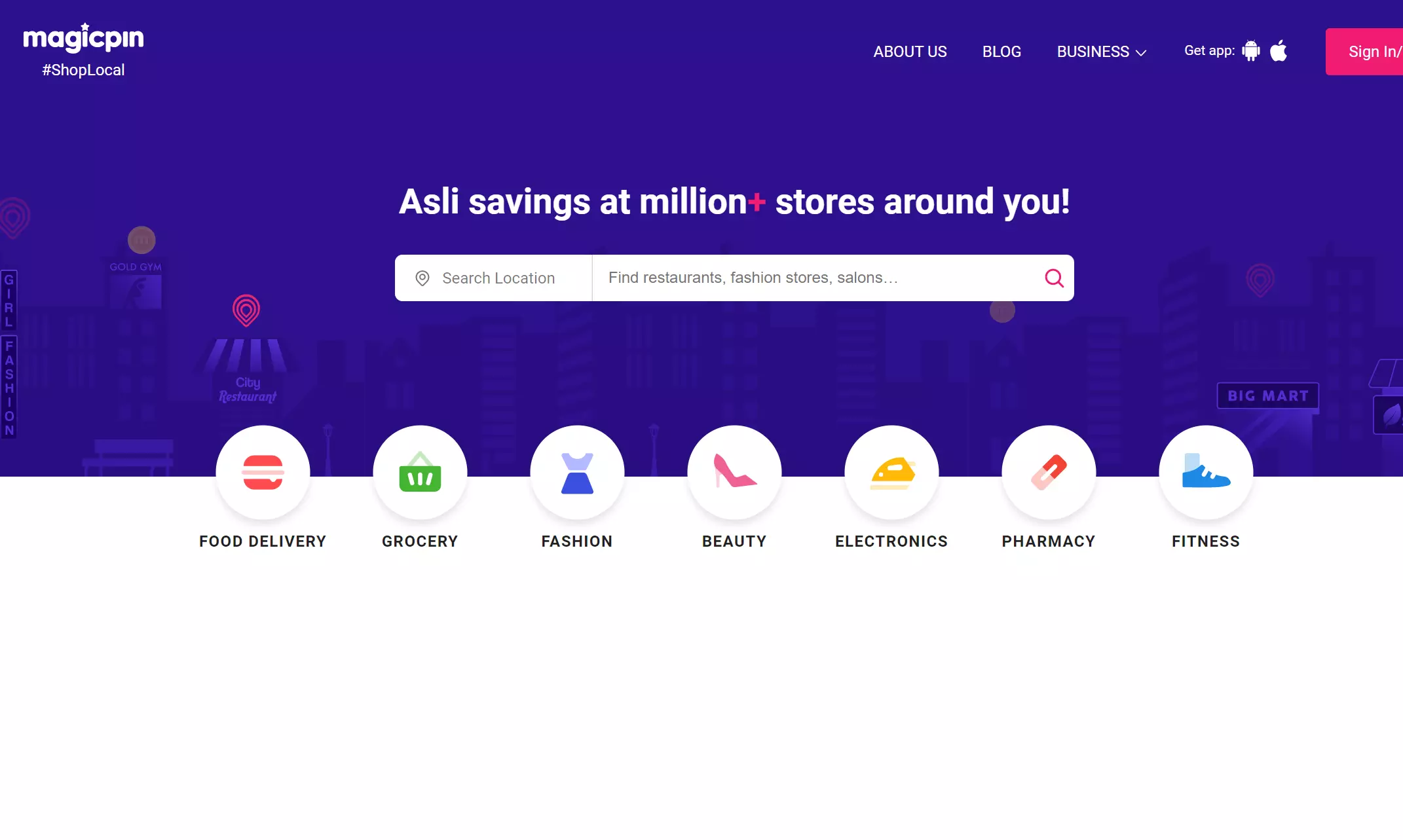 Reliance-backed Fynd, the omnichannel platform for retail brands, has announced its integration with magicpin, the platform for access to local retail, connecting offline retailers with online consumers.

The partnership will enable Fynd's clients to experience faster hyperlocal deliveries, reach an extended customer base, and enhance their revenues. With this integration, magicpin now becomes the first player to enable hyperlocal deliveries in the fashion category.
Magicpin uses technology to enable the discovery of local places, shops and products for consumers across categories such as food, grocery, pharma and fashion. In 2020, magicpin started its home delivery business, delivering products from local stores. magicpin currently has more than 6M+ monthly active users and 200,000+ paying merchants.
Armed with technology at the core of its operations, Fynd fosters explosive growth opportunities for all its clients. The omnichannel platform effectively connects online and offline modes to establish a single line of robust operations by leveraging technology. It taps into cutting-edge technologies like artificial intelligence and machine learning to deliver highly scalable solutions for magnifying its clients' businesses.
Fynd's customers can leverage Fynd's tech-led model to seamlessly add magicpin as a sales channel & start selling to a whole new audience. Fynd's client Spykar has been one of the first brands to make use of the Magicpin integration, now enjoying an impressive average week-on-week sales growth of 160% on Magicpin alone.
The integration offers an abundant pool of opportunities to Magicpin, like accessing Fynd's enriched brand portfolio and strengthening its omnichannel strategy.
Harsh Shah, co-founder, Fynd, said, "Our demonstrated history of working in omnichannel commerce has benefited over 1000 brands and more than 10,000 stores. With this alliance, we intend to empower magicpin with the latest technology to facilitate its exponential growth and help our brands in tapping into a fresh audience of prospective buyers. At the same time, the services of magicpin will allow our partnered brands to enjoy the much-needed hyperlocal faster deliveries."
Anshoo Sharma, CEO & co-founder, magicpin, said, "magicpin is on a mission to make your local stores magical. With our partnership with Fynd, users can discover products at their favourite stores from the comfort of their homes and even get them home delivered. We will be the first player in India to bring fashion products from local stores around you, to your doorstep, in real time! This is just the beginning of our quick-commerce fashion journey"
Fynd offers end-to-end omnichannel solutions to brands. Unlike other players in omnichannel commerce, Fynd solves every problem of its vast clientele related to cataloging, logistics, inventory management, and many more. Some of its renowned clients include Nike, Spykar, TCNS Clothing, Celio, Aldo, Clarks, Sports Station, Diesel, Raymonds and others.