Earth Day 2022: Zomato targets plastic eradication in next 3 years
Zomato all set to recycle 100% plastic used for food delivery packaging.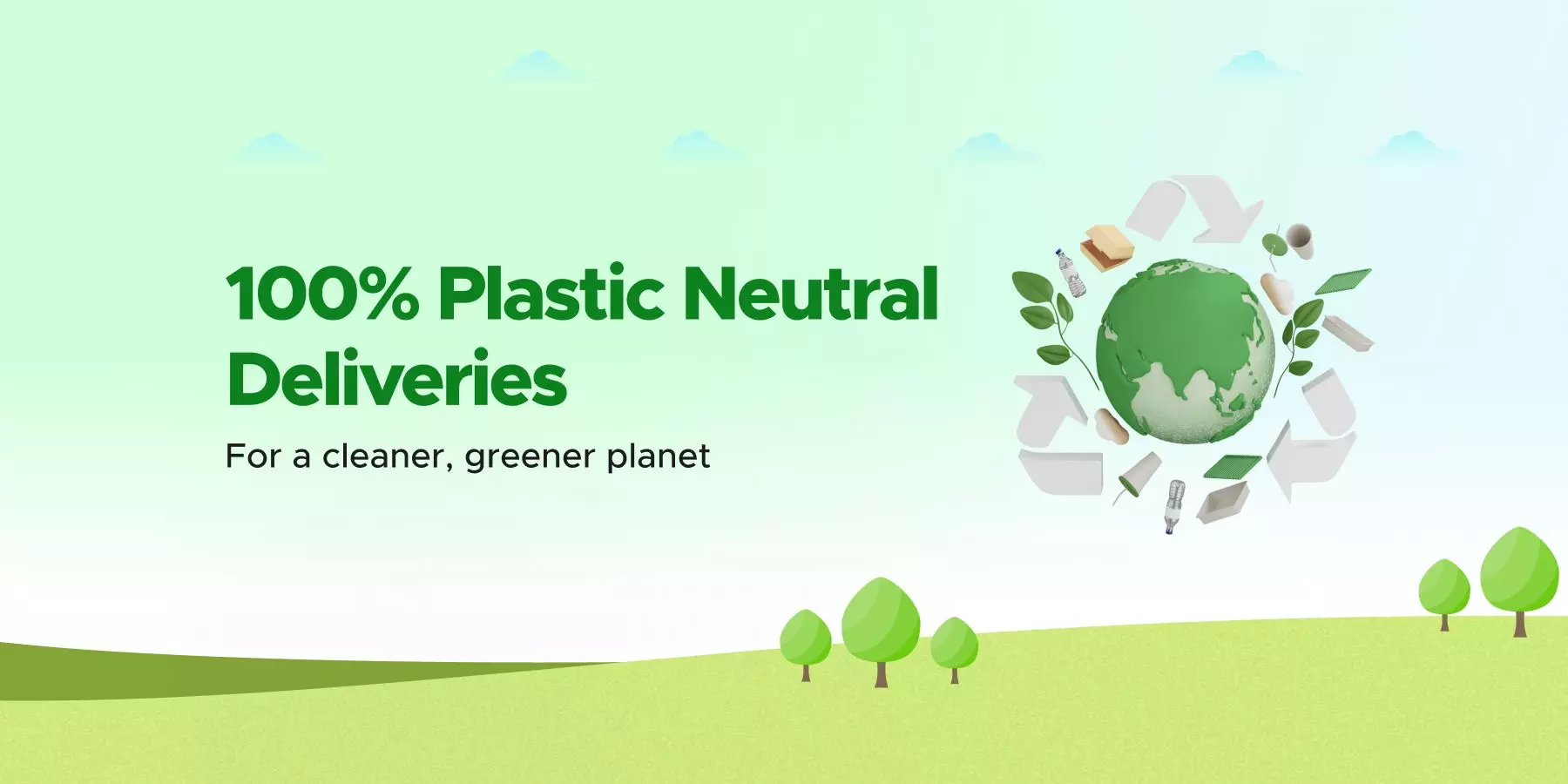 The month of April 2022, began with a grim report by the United Nations Intergovernmental Panel on Climate Change (IPCC).

April 4 witnessed the release of the Working Group III report to the Sixth Assessment of the IPCC, which situated the globe within an ongoing climate crisis. Unlike earlier reports which warned of future consequences, the latest report stated that humanity was already placed in a climate crisis. UN secretary-general António Guterres pronounced that the report was testimony to the "litany of broken promises" of failed or non-existent climate policies.
However, as the world grapples with mitigation strategies, Zomato's new green pledge on Earth Day 2022, provides a ray of hope.
The theme for the 52nd Earth Day this year was – Invest in Our Planet. The publicly listed food delivery firm seems to have taken this to heart, with its announcement on Friday about its new 100% plastic-neutral strategy.
Zomato's message on LinkedIn was succinct: "We don't have a post for Earth Day. We have a plan for it."
Zomato founder and CEO Deepinder Goyal said that as of Friday, Zomato is all set to recycle 100% plastic used for food delivery packaging. Posting on LinkedIn, Goyal said, "Starting today, we will recycle 100% plastic used for food delivery packaging on Zomato orders. Also over the next three years, we'll cut down the plastic footprint of the restaurant sector."

About their strategy to do so, Zomato in their press release stated that the move was made to bolster last year's initiative towards long-term sustainability under their 'Climate Conscious Delivery' campaign, aimed at "funding local environmental projects to offset the carbon footprint of all our deliveries and packaging in India."

This was apart from their 'no cutlery required' initiative which enabled 74% of orders to go without cutlery, in turn saving tonnes of single-use plastic from reaching landfills.

Zomato claimed that taking all these initiatives last year had helped them offset -500,000 metric tonnes of carbon emissions.

The new campaign launched is set to be launched from April 2022 onwards and has been introduced to ensure 100% plastic neutral deliveries.

Let's break down what Zomato's new plastic eradication mission:

What is Zomato's new initiative:

- Every meal ordered through Zomato will be 100% plastic neutral
- Zomato will voluntarily recycle >100% of all plastic used in any order's packaging.

How will Zomato achieve this?

- Zomato will forge partnerships with various stakeholders working on innovative solutions and models for the restaurant industry including government-led initiatives, social enterprises and start-ups.
- Zomato will collaborate with cutting edge ISO-certified plastic waste mgmt orgs.

- In turn, these organisations will partner up with municipalities across India, to collect and responsibly process plastic waste

Why is Zomato doing this?

- To deliver 100+ million additional eco-friendly food delivery orders (orders in sustainable packaging) over the course of the next three years, by supporting our restaurant partners in switching to affordable and sustainable packaging alternatives.

ZomatoSpeak
"…the buck doesn't stop at only offsetting/recycling the plastic used for deliveries. This is only the first step towards a cleaner earth. Much more work lies ahead of us where we do what we can in order to reduce/eliminate the use of plastic in food delivery completely…Therefore, along with offsetting, we are also amping up our efforts to develop and promote sustainable packaging for all types of cuisines."