Delhivery, BlueDart, Ecom for reach, Shadowfax, Xpressbess for low-cost
Redseer created a report on the Indian D2C logistics ecosystem with inputs from 60+ emerging new-age D2C brands in India.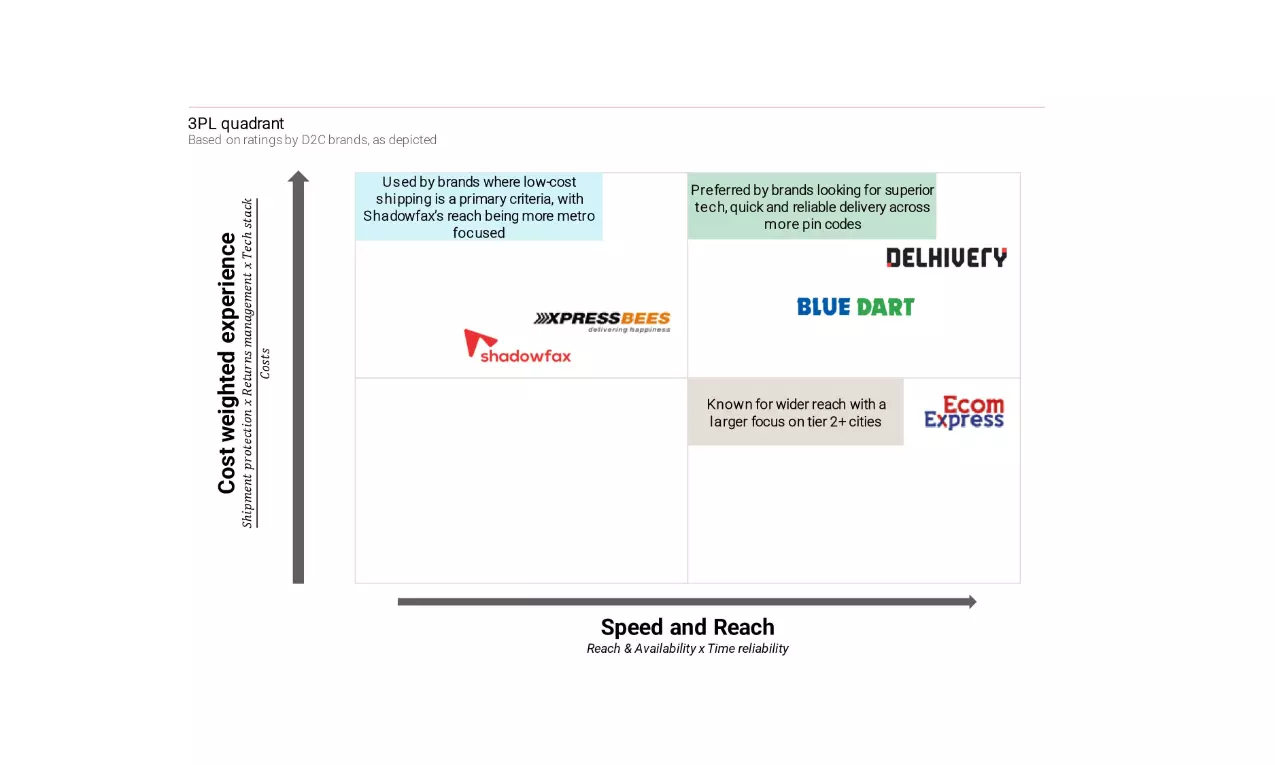 Delhivery and BlueDart are the most preferred partner for Direct-to-Consumer (D2C) brands looking for reliable delivery, while it is Shadowfax and Xpressbees for low-cost solutions and E-com Express for wider reach as revealed in a recent industry report by Redseer Strategy Consultant.

The reports reads, "Shadowfax and Xpresbess are used by brands where low-cost shipping is a primary criteria, with Shadowfax's reach being more metro focused. Delhivery and BlueDart are preferred by brands looking for superior tech, quick and reliable delivery across more pin codes while E-com Express is known for wider reach with a larger focus on tier 2+ cities."
Redseer has created the report with inputs from 60+ emerging new-age D2C brands in India. The report decodes the expectations that these D2C brands have from 3PL partners.
According to the report, the Indian D2C market is growing at a CAGR of around 40 percent for 2022–27, with a projected GMV of $ 30-35 billion and up to 3 billion shipments.
The growth is largely driven by third-party logistics providers (3PLs), with D2C brands choosing partners based on factors like shipment protection, cost, timeliness, geographical reach, and returns management.
"Their expectations also vary based on category and size, with fashion brands prioritizing return management while beauty and personal care brands need cold-storage supply chains," it reads.