ClickPost, LimeChat join hands for e-commerce customer communication
ClickPost's NDR resolution workflow would now be integrated with LimeChat's WhatsApp platform.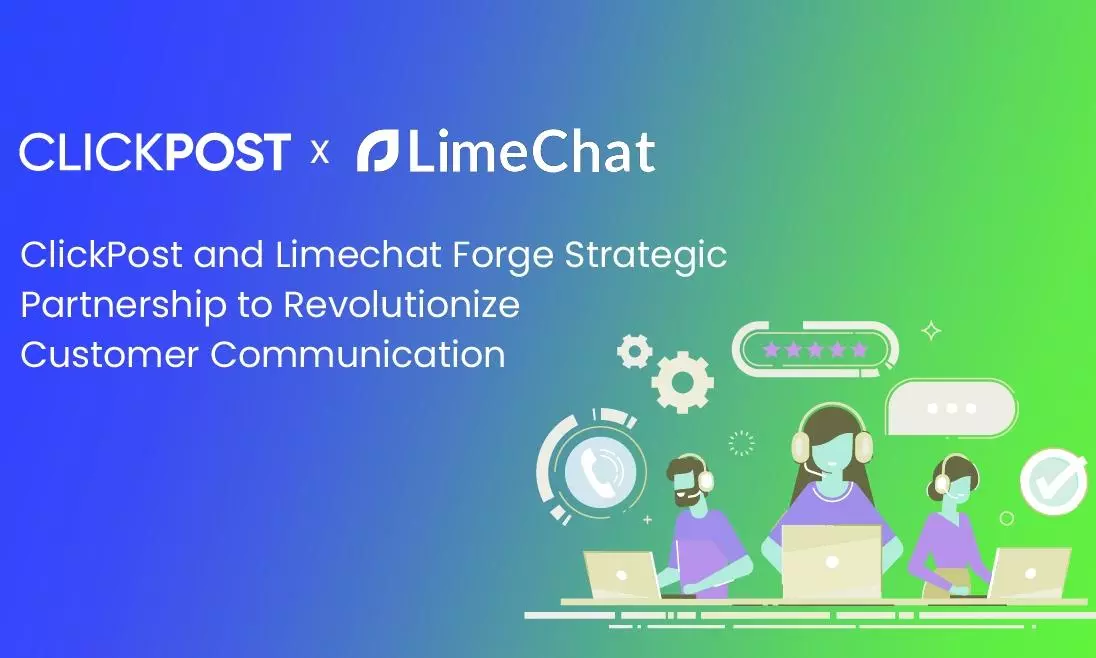 ClickPost and LimeChat announced an integrated partnership where ClickPost's NDR resolution workflow would now be integrated with LimeChat's WhatsApp platform.
Ecommerce businesses can use this workflow that combines ClickPost's comprehensive shipping and customer experience management services with LimeChat's conversion-focused WhatsApp platform. It is designed to lower failed delivery rates through automated WhatsApp communication with the buyer.
ClickPost's earlier NDR resolution workflow for ecommerce businesses redirected customers to another page, usually an order tracking page, resulting in higher customer drop-off rates. The ClickPost-LimeChat partnership enables businesses to collect customer responses from the WhatsApp chat window and act accordingly.
For example, if a delivery has failed due to the wrong address, businesses can send a WhatsApp message requesting a new or corrected address. The customer can respond with the correct address in the chat directly, and the response will be forwarded to the courier partner for the successful completion of delivery. This workflow will result in reduced RTO% and shipping costs, better profit margins, and increased customer retention rates.
Prashant Gupta, co-founder, ClickPost commented, "In the initial days, the ClickPost-LimeChat partnership has successfully boosted profitability for e-commerce enterprises by significantly lowering RTO percentages and delivering enhanced customer experiences, thanks to seamless WhatsApp and carrier integrations, and an impressive system integration reliability between ClickPost and LimeChat."
Aniket Bajpai, co-founder, LimeChat added, "NDRs are one of the biggest problems faced in e-commerce today. We are very excited to combine the power of ClickPost's logistics with our 2-way WhatsApp communication capabilities to build a solution that can create a great buying experience for consumers and a better bottom line for brands."
Every time a failed delivery occurs, ClickPost pushes an automated communication questionnaire through the LimeChat WhatsApp Bot. The bot then initiates a conversation with the customer to collect information for a successful delivery attempt. Following that, LimeChat captures the customer's response and pushes them to the ClickPost API. In this way, the courier partner receives the required inputs to complete the delivery.
This integration has recently been leveraged by Kapiva, a D2C ayurvedic wellness brand. Kapiva was able to double the response rate on NDR notifications, resulting in increased delivery reattempts. With an RTO reduction of over 10%, Kapiva successfully refined the customer experience regarding failed deliveries and established a better line of communication with its customers.