Can ONDC really disrupt e-commerce in India?
Could be massive driver in taking India's digital penetration in retail from 5-7% to almost 20% in 5 years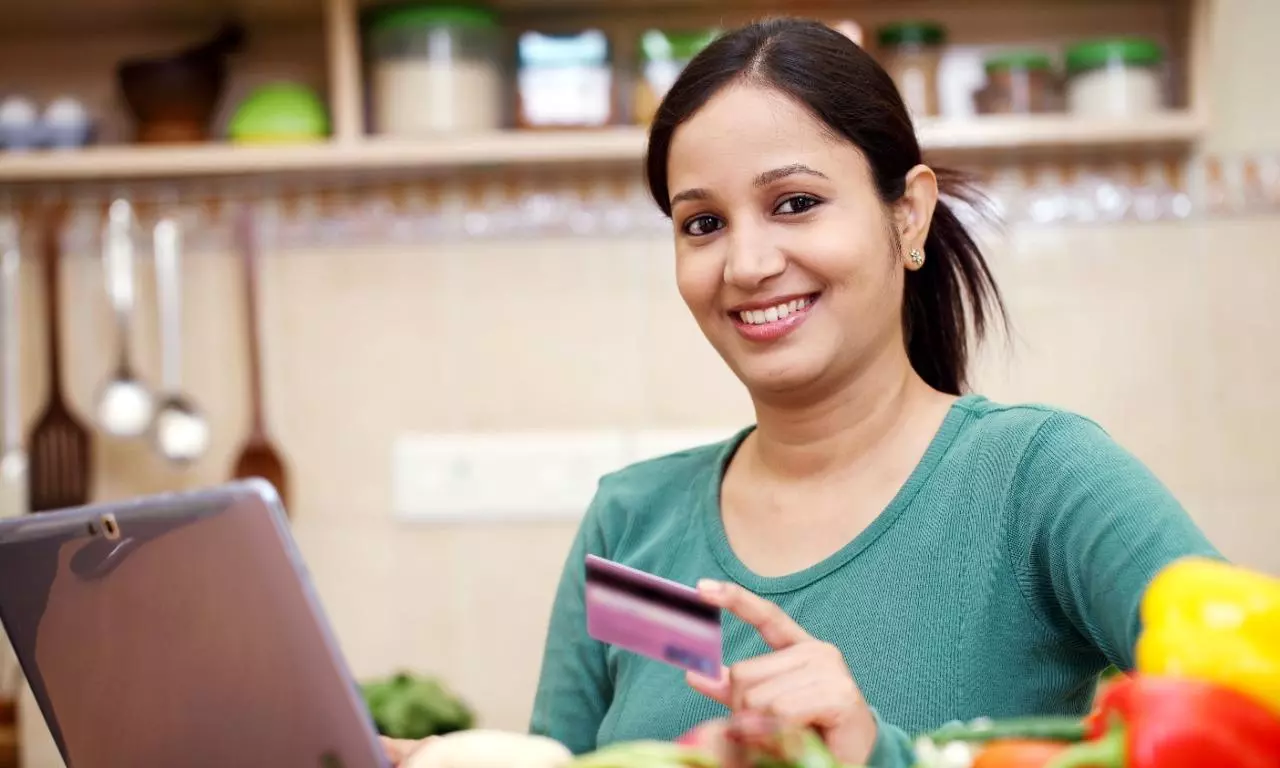 Open Network for Digital Commerce (ONDC), incubated by the central government with the primary purpose of supporting grassroots-level entrepreneurship and digitising local retailers by making them a participant in India's e-commerce revolution, is finally underway with beta testing in Bengaluru.
To begin with, consumers can place orders across 16 locations in two domains – groceries and restaurants - on the ONDC network.
"ONDC is pursuing an open protocol approach that drives interoperability between all onboarded platforms and, hence, lowering the entry barrier for a retailer to sell online," says a recent report from JM Financial, an equity advisory firm. "This allows a consumer on any app of his/her choice to buy from any seller across the network even if the seller might not be onboarded on the app that the customer is using."
JM believes this could be a massive driver in taking India's digital penetration in retail from the current 5-7 percent to almost 20 percent in the next five years.
"Obvious parallels have been drawn with UPI that democratised the digital payments space in India and we believe that despite a much higher operational complexity, a successful ONDC should look like UPI of today.
"ONDC is a digital good and not a platform just as UPI is not a wallet or a bank. Instead of ONDC disrupting any of the incumbents, similar to UPI, we believe ONDC can have a healthy relationship with these incumbents. We postulate that onboarding some of the larger incumbents early might actually provide ONDC the much needed scale as well as credibility with buyers and sellers."
Sachin Dixit, the lead author of the report, repeats that ONDC is not necessarily a disruption but "can be an evolution of the e-commerce market provided operational challenges are addressed." Unified payment interface (UPI) did not disrupt the card (credit/debit) market, it just increased the online payment market, adds Dixit. "The e-commerce pie can become so large that everyone involved, including the incumbents, as well as the new entrants, are likely to join."
"ONDC will create a tremendous platform where buyers, sellers, logistics providers & payment gateways will get on to the platform," Surendra Deodhar, Vice President, Materials, Reliance Life Sciences said at the recently concluded Global Pharma Logistics Summit 2022. "Any industry operating within India will be able to make use of the platform."
"We have seen a lot of e-pharmacies getting into the market in India..even big groups like Tatas & Reliance are looking at one entity - connecting everything together. So, instead of a private highway, ONDC will become a universal platform for everybody. And I am sure pharmaceuticals will take advantage of the service. We will have far more choices."
Interoperability key word for ONDC
Using an open source protocol, ONDC switches the approach from closed platforms to a network that creates interoperability across all onboarded applications, says JM in its report. "This interoperability enables unbundling, which allows all participants to play to their strengths – a banking app with millions of consumers focuses on onboarding/engaging consumers while a SaaS provider for online sellers handholds the sellers. Further, the buyers get to stick to their app of choice for accessing a broad selection while sellers do not need to spend time and capital in working with multiple platforms in silos. Overall, this can drive capital efficiency for the players, helping them achieve profitability."
Large incumbents and ONDC
While the success of ONDC can possibly upset the duopoly (Amazon & Flipkart), JM believes that the individual growth story of these companies will stay intact.
"We actually believe that the best case scenario for ONDC will include working along with these incumbents as well as the vertical leaders as that will provide the network a ready base of buyers and sellers. From these companies' perspective, we advocate them joining the network as any lowering of take-rates (due to sharing with other network participants) can be amply compensated by boost in volumes along with the option value in case ONDC picks up traction similar to UPI."
There are talks of brands like Samsung on-boarding in ONDC that can create multiple scenarios, says Dixit. "It has access to around 300 million + users of buyer side apps and can deal directly with them and reduce supply to big players like Amazon. Their cost of sale can also decline, which can then become discounts for customers."
The benefit for big players like Amazon/Flipkart on ONDC is likely to be incremental because of higher volumes, says Dixit.
ONDC's multiple roadblocks
ONDC sounds like an interesting initiative but when it comes to execution, JM is anticipating multiple roadblocks including the chicken-and-egg situation between supplier and buyer onboarding, customer complaints redressal (as a fragmented process also creates gaps for the process to fall through), competition issues in case large incumbents or massive brands are on boarded as well as those related to data privacy and ownership.
"Looking at UPI evolution, ONDC might also need to decide on its positioning as a non-regulatory authority or becoming a rule-setting body in order to ensure that the network remains fairly attuned for the small retailer to not get marginalised."
Outlook
"ONDC can potentially enable a consumer to book a cab, get food delivered and order a washing machine in the same cart on their preferred buyer app."
At present, the buyer and the seller need to be on the same platform to finalise a transaction. In comparison, ONDC will onboard buy-side apps, sell-side apps and enablers such as logistics providers, and payment gateways and, hence, enable a buyer to transact from a wider base of sellers by accessing multiple sell-side apps.
The opportunity to monetise a large user base may also be the reason why major Indian banks, Bombay Stock Exchange (BSE), National Securities Depository Limited (NSDL) and National Payments Corporation of India (NPCI) have bought a stake in ONDC with 20 government and private organisations having confirmed investments worth Rs 250 crore ($31 million).
The key challenge of ONDC is to onboard SMEs. "Some government organisations are trying to onboard like Farmers Productive..and then there is the one district-one product programme of the government," says Dixit.
If everybody comes on board, the current digital penetration of 5-7 percent can easily go up to 19 percent by 2030, Dixit added and said 90 percent of the target can be met by 2026.
Long way ahead: ONDC CEO
"This is not "abracadabra" with all sellers and buyers adopting some magic solution and everybody "living happily ever after", it's a long journey," T Koshy, CEO, ONDC wrote in his LinkedIn post last month.
"The first challenge is to get a threshold level of transactions in the network to create a natural pull for all the buyers and sellers. This is a classic "Chicken and Egg" Story. Unless there are buyers enabled by buyer applications there is no incentive for the sellers to be on the network and unless sufficient merchants are offering diverse products, there is no incentive for buyers to be on the network and buyer platforms to put resources behind the idea. Realising this challenge, ONDC has taken a two-pronged approach. First is to work with digitally mature entities to bring them on board at the earliest to prime the network and second is to support digitally handicapped entities to take advantage of this network. The former is to ensure that the network is attractive to a broader cross-section of buyers so that the sellers coming on board have commercial benefits from this network."
What is really exciting, writes Koshy, is that the idea is so powerful that it has already attracted several entities to be early adopters. "They include entities like PayTM, IDFC First Bank and a few innovative players like MyStore, Spicemoney, and Craftsvilla launched their buyer apps already and many more like CSC, PhonePe, and Axis Bank in an advanced stage of onboarding. On the seller side, around 12 entities are already live and another 400 entities are in the pipeline. They include established players like HUL, Nivea, ITC, YESBank and GlobalLinker and a number of innovative start-ups like Digiit, eSamudaay, Gofrugal, GrowthFalcons, Sellerapp, Ushop and many more. On the logistics side Loadshare, Dunzo and Shiprocket are already live with eKart, Grab and IndiaPost close on their heels. (List of entities signed for being Participants is available at www.ondc.org)."
Koshy concludes that from the side of ONDC, "we have brought some of the best experts to join ONDC in helping the players from various segments of the industry to innovate and exploit this new freedom to win on innovation and specialisation and not just based on scale. We believe this hand holding will help to break the current platform-centric models and unleash innovation across the industry completely transforming commerce and supply chain as we know it now."