Amazon Global Selling to surpass $8 bn in exports from India in 2023
Maharashtra, Delhi, Gujarat, Rajasthan, and Uttar Pradesh emerge as states with maximum number of exporters on the programme.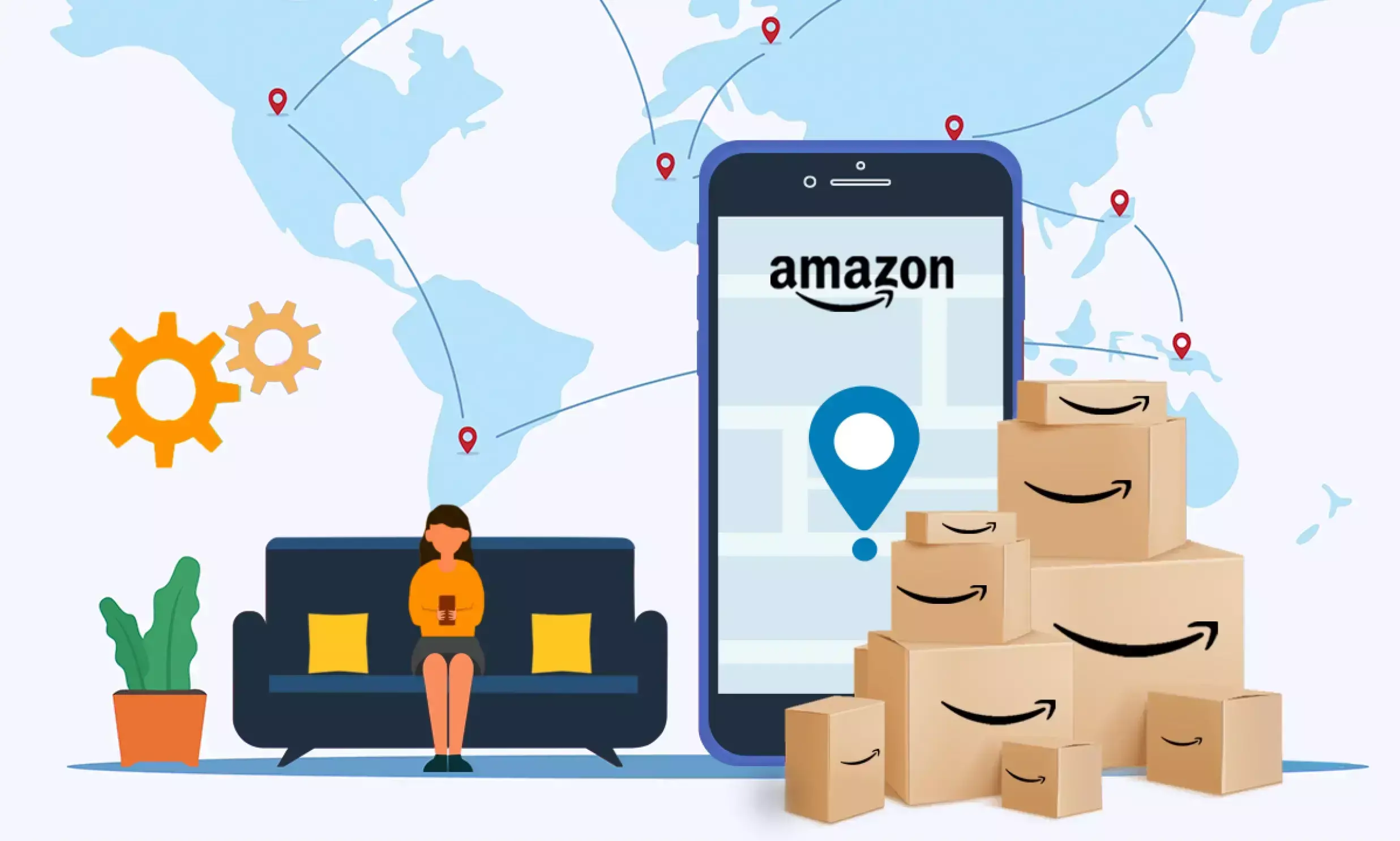 Amazon unveiled the Exports Digest 2023 and announced that cumulative exports by Indian exporters on its e-commerce exports programme are on track to surpass $8 billion in 2023.
Amazon Global Selling has been witnessing remarkable adoption among businesses of all sizes across the country and has grown to more than 1.25 lakh (125K) exporters since its launch in 2015. These exporters are showcasing millions of 'Made in India' products to customers worldwide through Amazon's 18+ international marketplaces in countries such as the US, the UK, the UAE, Canada, Mexico, Germany, Italy, France, Spain, the Netherlands, Turkey, Brazil, Japan, Australia, and Singapore.
Narayan Tatu Rane, Union Minister for MSMEs, said, "The MSME sector, which contributes significantly to our economy, plays a critical role in achieving our vision of an Atmanirbhar Bharat. With its vibrant and dynamic nature, this sector fosters entrepreneurship and generates employment opportunities. To unlock its full potential, we must encourage manufacturing, entrepreneurship, and international expansion. E-commerce exports, facilitated by programs like Amazon Global Selling, offer Indian MSMEs unparalleled opportunities to showcase their products globally. With enabling policies and support, we can turn our Prime Minister's vision into a reality and become a global export powerhouse."
Bhupen Wakankar, director global trade at Amazon India, said, "Amazon Global Selling is helping entrepreneurs across India sell millions of Made in India products to customers globally. The program is seeing remarkable momentum and it resonates in the success of tens of thousands of exporters who are part of the program. Our focus remains on removing pain-points associated with running an exports business and we have reduced the average go-to-market time for entrepreneurs on the program exporting to the US by 35% in the last two years." He added, "The inclusion of a dedicated chapter on e-commerce exports in the FTP'23 will catalyze growth in exports and expand the opportunity to lakhs of small businesses across India. We will continue working with all stakeholders and lakhs of small businesses and startups to enable $20 billion in cumulative e-commerce exports from India by 2025."
The 2023 edition of Amazon's annual Exports Digest provides insights into the success and scale of exports from India through the Amazon Global Selling program, reflecting a growing increase in demand for Indian products across global markets and the growth of Indian exporters selling globally. Amazon Global Selling has made significant investments to make exports easier and more accessible for MSMEs and entrepreneurs across India. The program now has exporters from 200+ cities including tier-2 towns such as Sri Ganganagar (Rajasthan), Neemuch (Madhya Pradesh), Moradabad (Uttar Pradesh), Tiruvallur (Tamil Nadu), and Kolhapur (Maharashtra). More than 1,200 Indian exporters on the program crossed INR 1 crore in sales in 2022.

In 2022, several Indian entrepreneurs and businesses such as Indus Cosmeceuticals Private Limited (beauty and wellness), Aadvik Foods (consumables), Native Fab (home textile), SG Enterprises (toys), Handicraft Home (home décor), and Luxmi Estates, among others, emerged as globally successful brands, underlining the popularity of 'Made in India' products in international markets.
Naman Jain, Business Head at Linen Home says, "Our decision to directly engage with customers worldwide and leverage Amazon Global Selling as our platform of choice was a strategic move. We initiated our exports to the US through Amazon in 2017 upon witnessing a positive response from customers, we swiftly expanded our product line to include duvet covers, fitted sheets & flat sheets. Our business on Amazon Global Selling has doubled last year and we are experiencing an even higher demand in recent months. We have accordingly expanded our team focused on ecommerce exports from 5 people to 20 people in the last year."
Top growth categories on Amazon Global Selling in 2022
Toys: Over 50 percent growth YoY
Kitchen: Over 35 percent growth YoY
Beauty: Over 25 percent growth YoY
Luggage: Over 20 percent growth YoY
Furniture: Over 20 percent growth YoY
The top 10 international marketplaces for Indian sellers on Amazon Global Selling are The United States, The United Kingdom, Canada, Germany, The United Arab Emirates, France, Italy, Spain, Mexico, and Saudi Arabia.
Smaller cities witnessing remarkable growth
Exporters from 25 Indian cities cumulatively crossed $10 million in sales in 2022.
Exporters from Sri Ganganagar, Rajasthan, cumulatively crossed $13 million in sales in 2022
Exporters from Haridwar, Uttarakhand, cumulatively crossed $23 million in sales in 2022
Exporters from Neemuch, Madhya Pradesh, cumulatively crossed $1 million in sales in 2022
Exporters from Kolhapur, Maharashtra, cumulatively crossed $4 million in sales in 2022