Drewry WCI increased 1%, indicators point to another bullish year for freight
Drewry's composite World Container Index  (WCI) increased 1.1 percent to $9,408.81 per 40ft container for the week to January 6, 2022.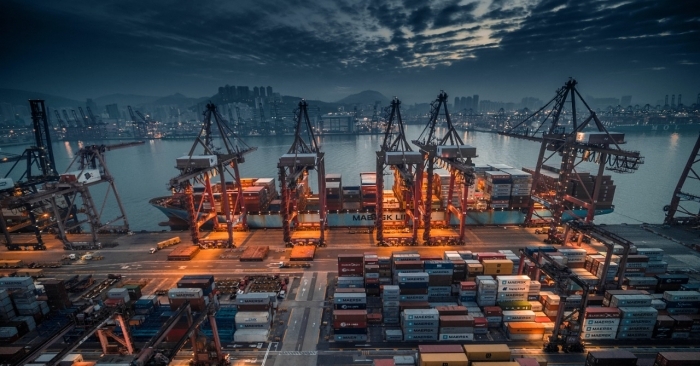 January 10, 2022: Drewry's composite World Container Index (WCI) increased 1.1 percent to $9,408.81 per 40ft container for the week to January 6, 2022.
The average composite index of the WCI, assessed by Drewry for year-to-date, is $9,409 per 40ft container, which is $6,574 higher than the five-year average of $2,835 per 40ft container.
"Freight rates from Shanghai–Los Angeles and Shanghai–New York gained 3 percent each to reach $10,520 and $13,518 per 40ft box, respectively. Rates on Shanghai–Rotterdam, Rotterdam–Shanghai, Shanghai–Genoa and Rotterdam–New York hovered around previous week's level."
Drewry expects rates to climb higher in the coming week on account of Chinese New Year.
Freight rates gather speed… again
Trans-Pacific rates from China were moving towards a new peak during pre-Lunar New Year (LNY) rush, and the Southeast Asia spot market is lacking liquidity with all ships booked out, S&P Global Platts said in its latest update.
"Premium rates - China to West Coast North America - were mostly around the $18,000/FEU level but a handful of shippers with large volumes and urgent requirements paid as much as $25,000/FEU for delivery to West Coast ports, firmly establishing a return to the previous peak from August-September 2021," the update said.
Available empty containers and space on ships leaving Asia in January was limited by cascading cancelled sailings across global networks as heavy port congestion forced shipping lines to reschedule their trans-Pacific voyages, S&P added.
Days of cheap goods from China are over!
New TPEB contract negotiations are happening months before the traditional TPM launch, says Stephanie K Loomis, Vice President of FCL Product, USA and Canada, Vanguard Logistics Service. "That being said, there will be no early birds catching any worms. There is little, or let's be real, no upside for shippers this year."
The carriers are in the cat's seat (to stick with the animal-inspired analogy), Loomis added. "Where last year was a year where carriers somewhat unexpectedly attained that cat seat, now, they are seeing the future and they aren't giving up this incredibly powerful seat," she said in this LinkedIn post.
"Certainly not this year (or next year or maybe for a very long time). The industry has structurally changed. The days of "cheap (stuff)" from China are kind of over…at least from a freight standpoint."
Demand cooling off, is it? Not across regions.. Or still not clear why
"The new container demand data for November 2021 has just been released from Container Trade Statistics (CTS). Global demand declined -2.3% compared to November 2020 marking. The decline has thus accelerated compared to October where the drop was -1.5%," said Lars Jensen, a leading expert in the container shipping industry.
The global numbers are misleading as there are large differences at a regional basis, he added. "The import boom continues unabated into North America and we continue to also see healthy growth into Europe and South America. This is a key driver of the continued increase in bottleneck problems.
"On the flip side of the coin, we see very large declines in European and North America exports in November, also large declines in imports to India and Africa and what can at best be an almost collapse of imports to Oceania as the volumes are down -18.5% compared to last year."