Does Covid-19 disruption expose a 'supply chain comorbidity'?
Disruption in trade amid the current pandemic exposes strategic vulnerabilities in global supply chains. VikasPawar, a supply chain specialist with experience in global trade and logistics strategy, explores"With Chinese links likely to be decoupled, do other economies stand to benefit?"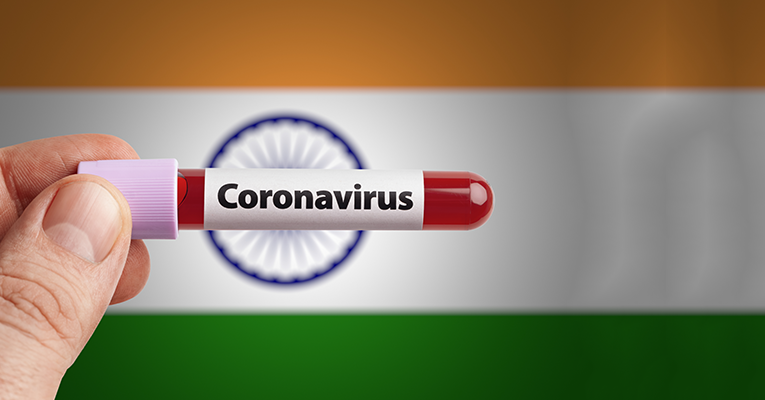 Disruption in trade amid the current pandemic exposes strategic vulnerabilities in global supply chains. With Chinese links likely to be decoupled, do other economies stand to benefit?

Vikas Pawar
New York, Paris, London locked down. Sunk global stock markets.Empty store shelves.Scarcity of hospital beds. The Covid-19 pandemic has shaped an unprecedented reality that has so far been imagined only in the scripts of doomsday movies. Closer home in India, we are amidst the largest quarantine in human history. As industry participants, we have witnessed the term "supply chain" become popular in public rhetoric, particularly in Prime Minister Modi's talks to the nation. In a short time, the pandemic has already interrupted the normal course of global business and the quarantine measures adopted by major economies are expected to further slowdown world trade. The World Trade Organization (WTO) has projected that global trade in merchandise will be down between 13 percent (most optimistic) to 32 percent (most pessimistic), owing to Covid-19.
As the Covid-19 disruption remains ongoing, it is extremely challenging to predict the real impact on global supply chains. One growing opinion is that developing nations other than China may start playing a larger role in the "Post-pandemic" global trade. While it is true that China's influence on supply chains has been far-reaching and prolonged, is a changeover likely? Which industry verticals have already experienced such shifts and are prepared for geographic realignment? Apart from conventional business mandates, are policies and infrastructure in geographies like India geared up to support such long-term adjustments? This column examines specific near-term trends and attempts to address these questions.
Broad-spectrum global trade trends
WTO merchandise trade data indicates that traffic between major geographic clusters had been decelerating even before the pandemic hit. While most geographical regions recorded positive export growth in the Q1 CY2019, they decreasedby1.0 percent year-on-year in Q4 CY2019. Asian merchandise exports fell by 2.3 percent during Q4, plagued by US-China trade tensions and slowing economic growth in developed economies.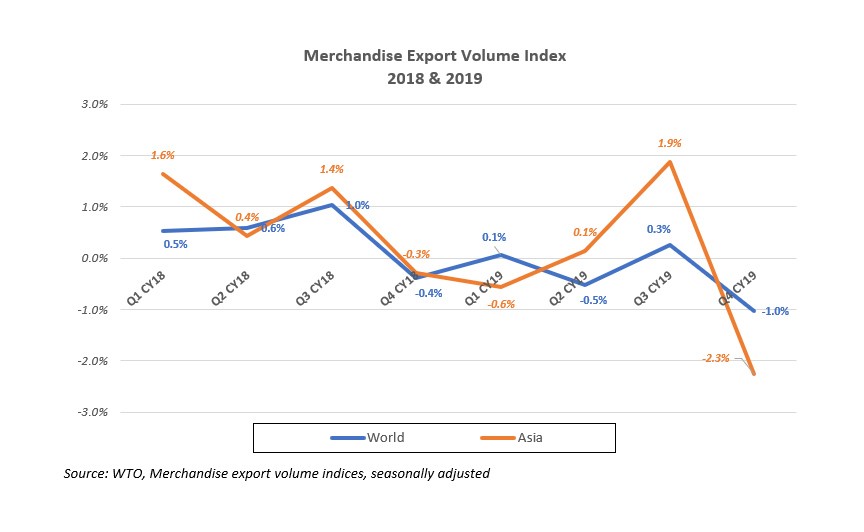 US Import trends
Meanwhile, the three-year trend of US imports suggests that the overall annual import of goods for CY2019 declined by 1.7 percent. US goods imports from China saw a steeper decline of close to 16 percent year-on-year as the United States imposed multiple rounds of tariffs on Chinese imports during 2019.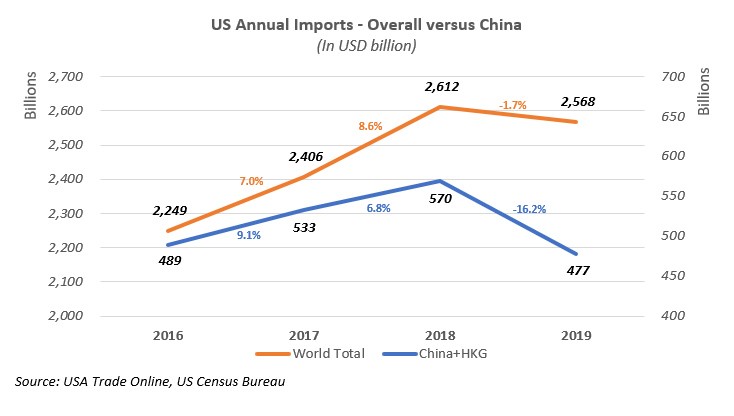 China loses, while other economies gain
In the face of this trade war, when we compare the share of major economies in US Imports between 2016 and 2019, China has been losing out to countries like Mexico, Canada and India. Visibly, the decline in China's share in Jan'20 has been even greater.

In the case of computers and electronic products category, overall the US imports of electronic products for CY2019 fell 5.7 percent year-on-year. China is home to more than half of the world's manufacturing capacity for electronics and the category remains the topmost export commodity group of China to the US. To quote an example, Apple with more than 100 million iPhone users in the US has almost 50 percent of its manufacturing facilities in China. However, US imports from China fell by close to 21 percent year-on-year implying that the Chinese toehold on foreign trade of electronics may be marginally weakening. While China registered a large drop, imports of electronics from Vietnam, India, and Taiwan grew 87 percent, 20 percent, and 40 percent respectively. Primarily, the trend illustrated the relocation of Samsung's production base from China to Vietnam and India.
 
Although the spikes in percentage terms look immense, in terms of the value of goods, statistics suggest that China's supremacy in the global electronics supply chain may be extremely large to supplant in the short-term. For example, a 21 percent decline for China equates to about USD 40 billion versus a 19.6 percent increase for India equates to less than USD 500 million.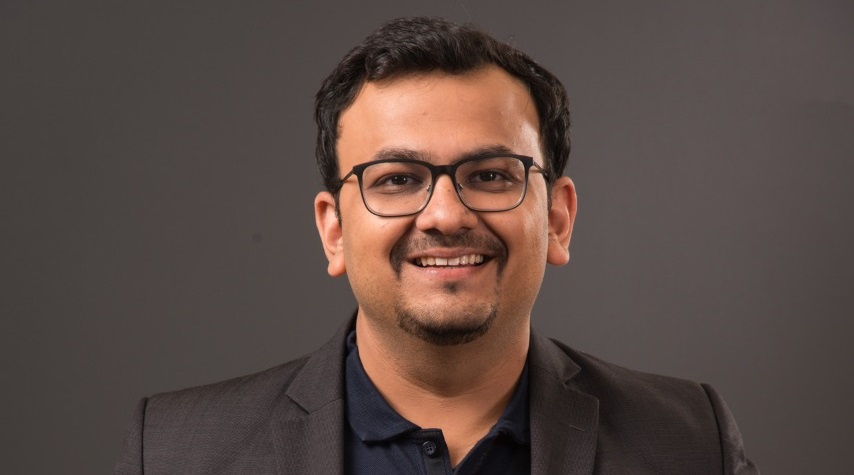 Source: USA Trade Online, US Census Bureau
Evaluating data for other major import commodity verticals like apparel and automotive spare parts shows a similar trend of China losing some of its markets, yet controlling a significant share of the overall commodity trade. Nevertheless, in the current context of rapidly shifting global landscape, Coronavirus backlash has created an obstinate atmosphere for China and indications are that it may finally cede trade territory to India, South Korea, Vietnam, and Mexico in the short-term. Specifically, given that India has shown a suppressed Covid-19 curve so far, global agencies have been asserting that our nation could be a long-term beneficiary.
As we stand today, India's share of global export of merchandise has been stagnant at 2 percent, while China's share is a little over 15 percent. While this sudden systemic shock has created an opportunity, if India has to be a formidable challenger, the need of the hour is for industry and policymakers to act quickly and cohesively. In the matter of India's global competitiveness, the latest 2020 Economic Survey points out two major gaps. First, most of the manufacturing units in India have small capacities and consequently suffer from low manufacturing and logistics efficiencies. Second, the Indian supply chain ends up with a large number of small consignments clogging already inefficient logistics pathways. While domestic movements of exports in India can take over a week to reach the gateway port, it takes less than a day in countries like China, Bangladesh and Vietnam. Finally, added to the survey observations, India itself heavily depends on China for some of the key raw materials for its exports. The best example is the pharmaceutical sector where, although India is the world's leading exporter of generic drugs, almost 70 percent of the APIs for these drugs come from China. Improving India's global competitiveness and achieving the long-term strategic objective of five trillion dollar economy will thus require policies that plug the identified gaps.
Concluding thoughts
The Covid-19 pandemic is compelling governments and organizations to explore how supply chains can endure this gravest of the health crisis. Biologically, what the virus has shown us is that comorbidities within the system are generally correlated with poorer clinical outcomes in humans. To use the same analogy in the context of global trade, the current disruptions have demonstrated fundamental comorbidity that threatens global supply chains. Heavy reliance on China for parts and materials. As the world retools dependencies in an expectedly complex and uncertain post-pandemic future, economies like India have an option of being either a stand-in substitute or a proficient challenger in global trade.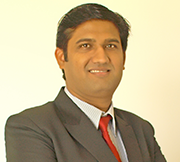 Vikas Pawar is a Supply Chain specialist with experience in global trade and logistics strategy. He has managed complex strategic solutions for organizations like Gati and Adani Logistics.
The views and opinions expressed in this article are those of the author and do not necessarily reflect the views of Indian Transport & Logistics News.