Digitalise your logistics operations with micro apps
Logistics service providers (LSPs) can transform their business operations down to the last man by investing in digital technologies with micro apps, says Jinen Dedhia, co-founder and managing director of DronaHQ, a Digital Enablement Platform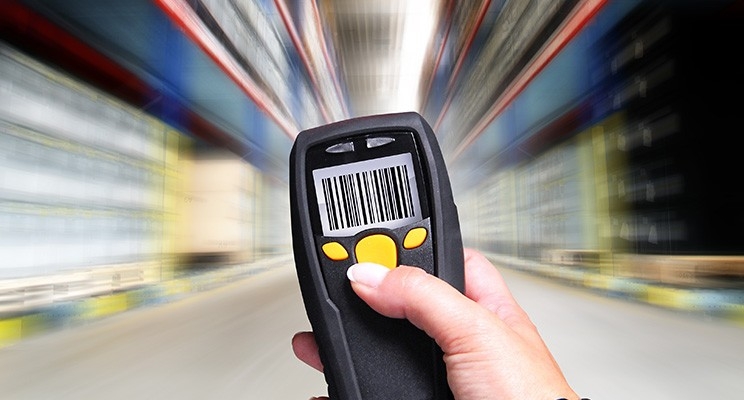 Logistics service providers (LSPs) can transform their business operations down to the last man by investing in digital technologies with micro apps, says Jinen Dedhia, co-founder and managing director of DronaHQ, a Digital Enablement Platform
India's logistics industry is expected to reach $215 billion by 2020 according to data published by India's Economic Survey 2017-18. The sector which employs nearly 22 million people, has been one of the fast-growing sectors in the country, posting 7.8 percent year on year growth.
Although a healthy sign, high growth also brings with it a few challenges. A growing industry often experiences a gradual rise in costs - of manpower and services - threatening to turn companies in the industry less profitable. Logistics, currently experiencing a boom due to expanding ecommerce and infrastructure sectors, is undergoing a similar transition. Containing costs and improving productivity today can help these players remain profitable as they achieve their next ambitious revenue targets tomorrow. Enterprise mobile apps can help accomplish both these goals, by digitally transforming these organisations.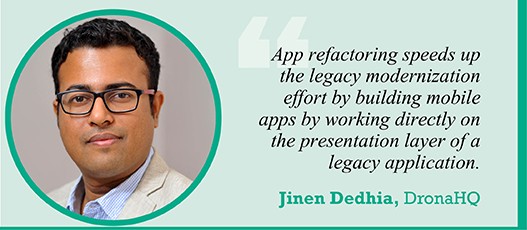 The areas of impact
Even though many logistic service providers (LSPs) have already invested in enterprise applications such as ERP, SCM, CRM, etc., the benefits of technology adoption, in many cases, do not reach down to the last man-such as delivery professionals and truck drivers. These professionals constitute the crucial field force of an LSP.
The advantages of IoT (Internet of Things) infrastructure-including smartphone-based location determination, vehicle sensors for multiple use cases, smart containers and RFID-based critical cargo tracking – can offer higher visibility and better decision making opportunity to a business with regards to its operations.
Functioning as the engines for business, delivery professionals and truck drivers help an LSP achieve its business objectives through their unceasing toil. However, in many cases, these foot soldiers largely remain untouched by benefits of technology adoption happening (elsewhere) in the organization.
In this context, enterprise mobile apps can prove immensely useful for LSPs to achieve a dual objective-digitally empower its field-force and improve the profitability of the organization. Let's examine how mobile apps can transform these field-level functions in an LSP's business.
Empowering truck drivers
A truck driver incurs a variety of expenses. One major expense he frequently incurs while driving is toll charges. Generally, to get the toll expenses reimbursed, a truck driver has to retain all the toll receipts collected and courier them to head office along with a duly filled up and signed voucher. The driver gets these expenses reimbursed only after the courier reaches HQ and the accounts head authorises it. A small mobile app for tolls can automate this entire process and remove the hassles involved for the driver.
With a Toll and Fuel app, the driver just has to take a photo of the toll and/or fuel receipt(s) using the app and the software can do the rest. The data can synchronize with the server at the backend whenever there is internet connectivity. No need for bills or vouchers to be filled up and couriered! The moment a bill appears in the system at the backend, it instantly gets approved based on certain predefined rules.
A toll app can thus, not only save time and hassle for the driver but also eliminate the administrative tasks of approvals for the backend accounts teams. The next level of automation that can nullify the hassle for drivers can be achieved by linking this app with a prepaid mobile wallet (such as Paytm, PhonePe, M-Pesa, JioMoney, AirtelMoney, etc.) and RFID tags affixed to a truck's windscreen. Using these, the driver may not even have to pay for tolls from his pocket, eliminating the need for expense claims altogether.
Assisting delivery professionals
Daily Travel can be a useful micro app that can slash down the time and hassles for delivery professionals who are on the road nearly 10 to 12 hours every day. The app may include features such as automatic route planning for route optimization to cut down the time and costs involved in travel.
Delivery dashboard can be another micro app for delivery professionals to take customer's acknowledgment upon delivery and to automatically update the system in real time. Delivery Dashboard can be useful even for the middle-management to monitor status of deliveries across a particular region in real time. The senior managers can view the weekly or fortnightly records to spot patterns and understand delivery trends.
For both these functions, LSPs can provide micro apps to reimburse day-to-day expenses without delay. These expenses may range from food bills, medical bills, fuel costs, vehicle maintenance costs, and so on.
Being techno-wise
As mentioned above, many logistics organizations already have some legacy applications running. In such cases, all the good features of such applications can be turned into separate micro apps using app refactoring. App refactoring speeds up the legacy modernization effort by building mobile apps by working directly on the presentation layer of a legacy application.
While legacy application may have some useful features, the organization may still want to build new micro apps to provide new features to the field-force. This can be done by using rapid application development platform (RADP) solutions. Alternatively, LSPs may also consider buying ready apps that can automate several specific tasks. Some of the readily available micro apps include Tolls and Fuel, Inventory Check, Expense Management, Team engagement, Distributor Support System, MDF, Loyalty Programme, Channel Promotions, Management Reports and Dashboards, etc.
The secret
The best way for a logistics organization to ensure that its apps are relevant to the target users is by making them very focused in nature. The trick here is to break a process into multiple tasks and build a micro app each (a small, specialized app) per task. Building (or buying) micro apps serves two important purposes. It does not clog the development resources in a big project and also improves user experience as micro apps are minimalist in nature—intuitive and simple to navigate. A combination of these technologies can help LSPs drive digital transformation up to the last man.