Digital disruption to mend supply chain
As the pandemic affected several businesses worldwide, the digital innovators strengthened their journey during this period by delivering food to medicine for the Indian consumers at their doorsteps.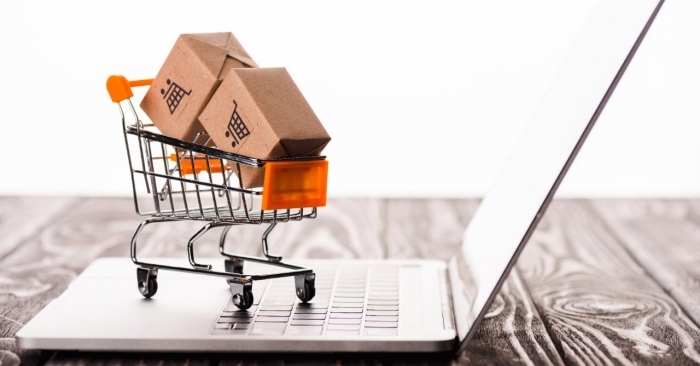 While there were disruptions to various industries caused by the pandemic, the logistics industry was also impacted due to the downtrends caused by Covid-19. As the pandemic affected several businesses worldwide, the digital innovators strengthened their journey during this period by delivering food to medicine for the Indian consumers at their doorsteps.
Dealing with thousands of pin codes, invoices and a large number of clients was a tedious process once. Now with digitalisation, the highly manual and traditional logistics industry is getting ready for the transformation.
As the pandemic impacted several businesses worldwide, the digital innovators strengthened their journey during this period by delivering food to medicine for Indian consumers.
Speaking how digital platforms have supported the logistics industry during the crisis, Talha Shaikh, co-founder of Biddano, a B2B healthcare product distribution platform, says, "After last year, we have updated our entire supply chain network to meet the specific requirements of our delivery team with the help of technology. We have created a separate channel for pharmacies to reach out to more end-consumers through our delivery network of field executives. A couple of campaigns was launched for consumer delivery over the weekends, as well as a separate channel was established for Covid related SKUs with a delivery turnaround time of fewer than two hours."
Biddano has over 14,000+ pharmacies on its platform, adding more than 100+ pharmacies daily. It processes over 2 lakh orders every month.
Dukaan, which was launched during the lockdown in 2020 for the sellers and merchants across the country, has provided over 3.5 million sellers to survive the lockdown by creating their digital stores. A digital store on Dukaan comes with various features for inventory management, marketing and promotion, sales management and delivery.
Suumit Shah, founder and CEO of Dukaan, states, "The daily active users on Dukaan increased by 400 percent over the last 3 months, leading to an increase in the volume and frequency of orders completed on the platform, owing to the nationwide lockdown. This is a validation of the adoption of digital technology by businesses at an increased pace across India. We partnered with Dunzo and Shiprocket to ensure that delivery is handled with care."
While there were disruptions to various industries caused by the pandemic, the logistics industry was also impacted due to the downtrends caused by Covid-19.
Rakesh Munnanooru, founder and CEO of WhistleDrive, states, "There were challenges of manpower and process visibility to get business on move during the lockdown. At WhistleDrive, we helped businesses digitise their operations and enabled them to function with a limited on-ground workforce. We are working with businesses such as IT and software, BPOs, e-commerce, FMCG, retail, pharma, manufacturing, etc. for both people and goods mobility."
Getting permission to fly drones remains a cumbersome process. On June 16, 2021, ANRA Technologies obtained approval to fly a beyond visual line-of-sight (BVLOS) drone flight in India.
Amit Ganjoo, founder and CEO of ANRA, explains, "For Covid, drones helped to address two needs: accessibility to hard-to-reach areas and contactless delivery. But even these viable use cases are limited unless the drones can operate BVLOS, which for most countries, requires special permissions, added technologies, standard operating procedures, and qualified personnel to ensure air and ground safety. As of now, we continue to fly nearly every weekday as we collect data for the government to help inform their decisions on future regulations. We believe this is a dawn of a new chapter in Indian aviation and certainly a story that will impact the transport and logistics industry."
The process to obtain final approval to conduct BVLOS operations took two years for ANRA but it was extraordinary times with the pandemic in addition to helping the government pioneer new processes.
Talking about the growth in volumes and revenue in last-mile delivery compared to pre-Covid levels, Baikuntha Sahoo, general manager of Ezyhaul says that the company saw the volumes doubling compared to pre-covid levels. This was caused by moving essential cargo for clients during lockdowns and moving cargo that had built up in warehouses across the country during the lockdown.
WhistleDrive, an urban mobility company, which provided a technology-enabled fleet for corporates ventured into goods transportation recently.
Munnanooru explains, "Due to Covid-19 and nation-wide lockdown almost every business took a hit and we are no exemption. WhistleDrive being in corporate transportation space, the hit was worse. Our revenues fell to zero, at one point. We could get back on track in very little time. In terms of revenues, we crossed our pre-Covid numbers in March 2021 with month-on-month growth clocking all-time high. Apart from the numbers, Covid-19 pushed us to work on the bigger things."
Founded in 2016 by Talha Shaikh and Ashok Yadav, Pune-based Biddano helps bridge supply-chain gaps between distributors and chemists with its full-stack technology platform.
Shaikh declares, "We have grown over 5x in terms of volumes and revenue compared to pre-Covid levels. In terms of orders, we have processed close to 2 million orders last year as compared to the pre-Covid level, where we did only close to half a million orders quarterly. By the end of this financial year, we are planning to have over 10 million-plus orders yearly."
Since its inception, Dukaan has seen exponential growth in its adoption among small and medium business owners with over twelve lakh orders processed.
Shah states, "The hyperlocal delivery business grew by 121 percent post-March 2021. Dukaan began monetising on the platform in May 2021 and has clocked a growth of 110 percent gross merchandise value (GMV) enabling $115 million annualised GMV over the last month. The GMV is for both hyperlocal and pan India order completion."
The e-grocery industry experienced a huge surge when the delivery times moved from the same day to 7 days at one point. And to facilitate demand, the platforms have introduced token systems, slot-based deliveries which provided flexibility for the customers on choosing their suitable delivery times. It pushed the platforms to innovate on avoiding the multiple touchpoints and also encouraging the users to go cashless. On the other hand, the boom in e-commerce in turn will create the need for more delivery vehicles that leads to pollution. Munnanooru declares, "To battle the environmental pollution, we have seen a huge interest in using electric vehicles. Considering our ever-increasing petrol/diesel prices, EVs proved to be extremely cost-effective and we believe EVs are the future of last-mile deliveries. We did a pilot run at a few of our clients and the results are promising. Considering the current 3W electric vehicle payload and kilometre range, EVs are a great fit for the B2B use case. We are working with EV manufacturers and driver-partners."
Currently, Biddano is catering to 1.5 percent of the country's pharmacy network and plans to cater to at least 5-10 percent over 12-15 months. It caters to 70 percent of pharmacies in Pune and over 25 percent of pharmacies in Mumbai daily. Shaikh explains, "We have recently launched our operation in Bangalore where we plan to capture around 40 percent of the pharmacies over 8-9 months. Similarly, we have expanded to Chennai, Hyderabad, Ahmedabad, Surat and a couple of cities in the North. We are trying to digitise 20 percent of pharmacies over the next 15 months with the help of comprehensive tools and platforms which will help them to optimise their inventory levels and procurement patterns, increase their revenue shares from some of the value added services which they can provide."
Biddano is planning to build a platform that will automate inventory procurement for the pharmacies and distributors where they will be having end-to-end integration. It will automate the entire demand generation towards the logistics process for the expiry goods. Shaikh continues, "With this, we are planning to reduce the expiry percentage of most of the pharma SKUs by at least 1-2 percent over next 2-3 years. We are closely working with the local chemist associations and a network of 1,000 pharmacies and distributors to organise the channel of expiry drugs management."
In October 2020, Biddano has raised Rs 5 crore in pre-Series A funding. The round has been led by startup incubator and accelerator Venture Catalysts, with participation from investors including LetsVenture.
Shaikh says, "We have closed our pre-series funding and have utilised it across various verticals, expansion and technology enhancement. We have launched two more business verticals across FMCG OTC and fintech, where we have started a support team of local distributors and pharmacies with a working capital loan and extended credit lines. We have utilised the fundraise to expand our operations to 7 cities and double our volumes, build leadership teams, and strengthen the existing infrastructure and technology."
Ezyhaul is present in 7 countries across SE Asia and India. Sahoo saysthat the company's cash needs are streamlined and will consider funding requirements in due course.
Dukaan received its seed funding of $6 million in October 2020 from Matrix Partners India and Lightspeed India Partners. Shah adds, "With this, we have been working towards expanding our services to 60 million small and mid-sized merchants across multiple categories such as books, consumer goods, grocery, fashion, electronics, and professional services. Along with this, we are also working towards expanding our geographic operations and consistently enhancing our product suite, and helping merchants widen their digital footprint."
For WhistleDrive, the core functionalities of both employee transportation and logistics are similar, be it with route planning, assigning trips, live tracking, reports and billing, so it just had to make a few required changes to its employee transportation tech platform. It hired domain experts from the supply chain and logistics to help drive the change and customise its tech platform.
Swiggy and ANRA have started drone trials for food deliveries in the country, using ANRA's SmartSkies technology. Ganjoo concludes, "Currently, we are delivering food packages in Jawra (MP) and soon at the campus of IIT Ropar (Punjab) with our partners at Swiggy. We will also conduct medical deliveries at IIT Ropar. As we ramp up and incorporate our early learnings from ongoing delivery trials, we will be able to expand into wider regions in India together with our delivery partners and in cooperation with the DGCA and other government agencies."
In 2015, the government of India launched the Digital India programme to empower every citizen digitally. As of February 2021, Statista reports that the country's digital population was approximately 624 million active users. The initiative has got a fillip with the outbreak of Covid-19 in 2020. Digital platforms became the only connection to the outside world as all the sectors moved online overnight. Thus, digitalisation has bridged the virtual and the physical world, where you shop for something online, get it delivered to your doorstep or a nearby pick-up point.

This article was originally published in Indian Transport & Logistics News' July - August 2021 issue.