DHL SmarTrucking celebrates Drivers' Day with health camps, entertainment programmes
September 24, 2019: DHL SmarTrucking recognised the important role and valuable contributions of its drivers by celebrating Drivers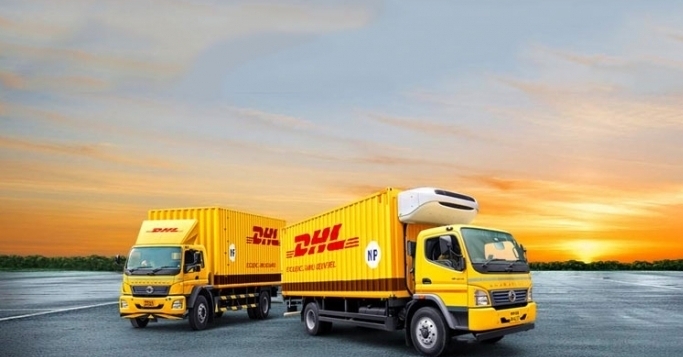 September 24, 2019: DHL SmarTrucking recognised the important role and valuable contributions of its drivers by celebrating Drivers' Day on September 17 at its Bhiwandi SmartHub. Vikash Mohan, CEO, DHL SmarTrucking joined the SmarTruckers in the celebrations.
As part of the celebrations, health camps were conducted along with support from Indian Oil under their Extra Power initiative, at DHL SmartHubs in Bhiwandi, Nagpur, Bangalore and Bilaspur. At the camps, free health checkups for diabetes, blood pressure and cataract were provided to the SmarTruckers. Spectacles were also provided free of charge to those who needed them.
DHL SmarTrucking currently has a team of over 2,100 SmarTruckers, and is constantly recruiting and training new drivers, to meet the industry's demands.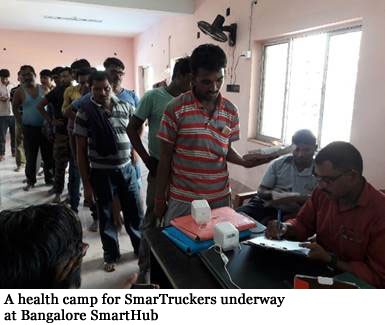 "We are proud of our SmarTruckers. They are the sentinels of our company, helping us protect the goods our customers entrust to us, and our warriors, aiding us in our battle against time to deliver those goods to their destination. On this Drivers' Day, we reiterate our respect for them, and refresh our resolve to continue to support and nurture them, so that they can, in turn, support and nurture their families," said Mohan.
In addition, all DHL SmartHubs (pit stops where drivers can rest, recharge themselves and refuel their trucks), including Ambala, Hyderabad, Chennai, Cochin, Kolkata, Guwahati, Pune, Ahmedabad and Goa also held various entertainment and game activities, such as film screenings and volleyball, for the drivers, and showcased safety-related videos. Safety jackets were also distributed.
DHL SmarTrucking's Bhiwandi SmartHub also conducted a drive to plant saplings in the area, while the Kolkata SmartHub conducted Vishwakarma pooja with the SmarTruckers in attendance.