DHL offers solutions for the entire logistics value chain of the fashion industry, says Subramanian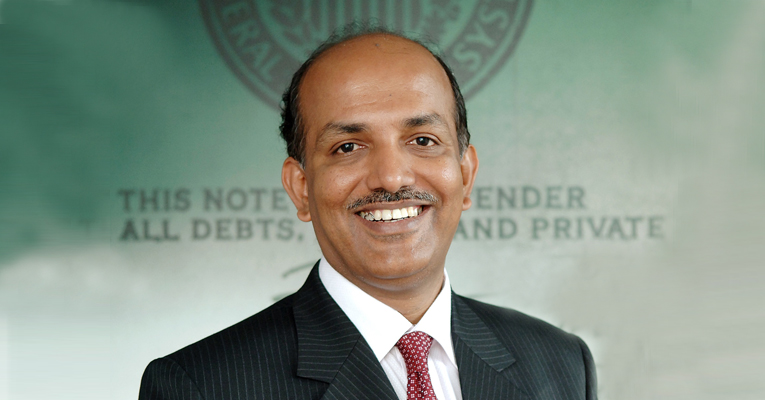 DHL is the global Official Logistics Partner of IMG's Fashion Week events around the world, an annual series of prestigious shows in 11 countries spanning four continents. The IMG Fashion Weeks are a perfect platform for DHL to demonstrate its expertise, especially in the sophisticated textile business. Through this partnership, DHL continues to demonstrate its position as the world's leading logistics provider, in one of the world's most creative, innovative and possibly fastest industries. R.S. Subramanian, SVP & Country Manager, DHL India, talks about the potential for apparel logistics in India and DHL's logistical abilities to meet the demand of this ever-changing industry.
What is the potential for apparel logistics in India? India's logistics sector is poised for accelerated growth, with the advent of e-commerce, impending GST and other initiatives like 'Make in India.'
The domestic textile and apparel industry in India is estimated to reach $ 141 billion by 2021. With India being the world's second largest exporter of textiles and clothing, a streamlined supply chain can be a boon for both service user and service provider.
What are DHL's logistical abilities that enable the fashion and textile industry to meet the growing demand? From the purchase of material, to the quick movement of samples and quality control of production, right to the direct delivery of finished products to stores, DHL offers solutions for the entire logistics value chain of the fashion industry. This also includes value-added services such as the provision of a track and trace capability to enhance shipment visibility, express services for efficient distribution of products from factory to store at competitive cost levels, as well as global trade services to provide specialist brokerage assistance. Not only do these solutions meet the specific needs of our customers, it also helps them keep up with the latest trends in the fashion world.
On top of that, DHL experts help oversee the entire customs clearance procedure. In order to efficiently do so, DHL works in close partnership with the world's regulatory authorities and negotiates complex international shipping regulations at every major port, airport and border crossing point. DHL's portfolio of solutions extends to customized tracking services, customs clearance support and extra distribution routes to handle increased volume and those critical last minute deliveries. This not only guarantees efficient and dependable processing, but also provides a global reporting center that ensures maximum safety and security of deliveries.
With a global presence in more than 220 countries and territories, DHL also ensures that customers face no hindrances in terms of logistics, and can focus their efforts on growing their business.
What challenges are faced by DHL to meet logistics requirements for fashion events? In the fashion and textile business, the demand changes rapidly due to fashion trends and a volatile market. This demand could vary and change completely in a short time, creating supply chain complexities. Conventional wisdom holds that the way to cope with uncertainty is to improve the quality of the forecast. Yet, the volatility of demand and the short life-cycles found in many fashion markets make it highly unlikely that forecasting methods will ever be developed that can consistently and accurately predict sales at the item level. Instead, ways must be found of reducing the reliance that organizations place upon the forecast and instead to focus on lead-time reduction.
Additionally, fashion events function on shorter lead times, hence the industry needs a streamline supply chain system, making forecasting and shipping samples/finished products simpler, faster and more accurate. Better transportation (rail/ road/ air), intermediaries (tax/ custom duty structure) and technology all play a vital role. Improvement in these will automatically benefit the supply chain for the apparel industry.
Are automated operations helping to speed the logistics process? Yes, automating operations will surely speed up the process of pick-up and delivery for both consumers and logistic players. The recent DHL report on "LOGISTICS TREND RADAR" touches upon how innovations such a self-driving vehicles have already made inroads in logistics, reaching a level of maturity for commercial use in warehouse operations.
Additionally, pilot tests have demonstrated the future potential of Unmanned Aerial Vehicles (UAVs), especially in rural delivery scenarios. DHL's Parcel has successfully run trials for its Parcelcopter, and most recently completed its latest trial run in the Bavarian community of Reit im Winkl. Experiences gained from such projects will help to further improve the technology and accelerate adoption.
Moreover, augmented reality (AR) accessed via smart glasses has exceeded predicted levels of impact. So far mainly adopted for order picking in logistics, smart glasses enable intelligent, hands free operations. First productive deployments have delivered promising results. A pilot by DHL and Ricoh in the Netherlands showed a 25 percent efficiency increase as well as strong positive feedback from the users.
How do you see the Indian logistics industry in the coming years? The Indian market offers significant growth opportunities across all sectors. With the government's flagship campaigns, such as Make in India and Digital India, there is a big push on manufacturing as well as ease of doing business through simplified and transparent processes.
Domestic consumption will continue to be healthy. The big thrust in manufacturing, investment and infrastructure, along with the nascent e-Commerce industry in India, together bode well for the express industry.
Over the years, the e-commerce industry has exploded and shoppers are buying their goods from a variety of sources: online retailers and resellers, physical stores, online marketplaces, or even directly from the manufacturer. With greater internet penetration, Indian consumers are increasingly accessing the global markets and changing consumption patterns is leading to greater cross border commerce online.
Logistics will play an even more critical role as we see the impact of e-commerce in many dimensions, such as opening up the global market for SMEs, who are now able to sell their goods and services online with ease, changing the paradigm on the scale that even micro SMEs can now look to achieve.
These factors are spurring the demand for express and logistics players to provide a host of services like such as last mile delivery solutions, better customer interfaces and fulfillment.