FROM MAGAZINE: Delivered: Trends Tenacity Takeovers
India's Logistics sector braces for its next big chapter, with the help of government reforms and integration of technology this highly fragmented sector looks beyond its traditional distribution-oriented approach allowing it to be a truly holistic entity.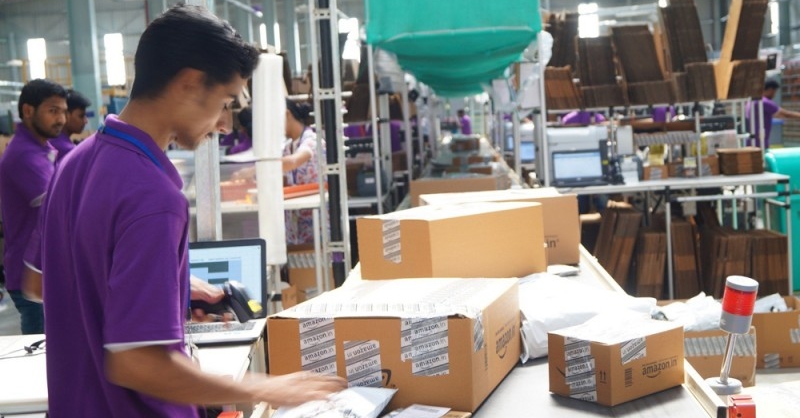 India's Logistics sector braces for its next big chapter, with the help of government reforms and integration of technology this highly fragmented sector looks beyond its traditional distribution-oriented approach allowing it to be a truly holistic entity.
Maunesh Dhuri
The last year and half has been filled with ups and downs that took us all by surprise! Decisions, policy regulations and referendums have had across-the-board consequences on the way we conduct our business. Whether it was the government's decision to demonitise Rs 500 and Rs 1,000 currency notes or at the global front the vote in favour of Brexit and Donald Trump - path-breaking decisions have already started showing its effect on the global and national economies as well as on the social paradigms.
On the e-commerce front, there have been significant investment and value-add for the Indian logistics sector propelling the industry and further solidifying its position as one of India's key market. Moreover, with changing consumption patterns, an increase in disposable income, rise in Internet penetration all these factors add to the growth story of India's e-commerce sector; and since e-commerce and logistics work in tandem this growth shall result in the emergence of a robust logistics market.

Logistics – an indispensable element
E-commerce retail entities understand the importance of a well-defined and trusted supply chain network, with several entities joining the already fierce competition and retail companies' offering quick delivery and other perks to the consumer it makes all the more necessary to engage and invest in a strong logistics network. In its latest report, The Associated Chambers of Commerce of India (ASSOCHAM) maintains India's logistics market is tipped to grow to $307 billion by 2020. However, several industry reports as well as experts consider India's logistics potential to be immense and yet to be fully explored. India is currently ranked 35th in the World Bank's Logistics Performance Index (LPI) – reflecting the huge potential of the sector. As the industry evolves so will the needs and demands of its consumers, in order to keep pace with the ever-evolving demands of the industry the sector would have to adapt to these rudiments that are imperative for its development.
Today logistics firms are exploring avenues that do away from the traditional methods of supply chain management (network) and are integrating technology and IT to bring in operational efficiency thereby reduce costs and offer better services. With the implementation of the Goods and Services Tax (GST), the logistics companies are no longer forced to set up many small warehouses across multiple cities and can now invest in big warehouses that imbibe the hub-and-spoke model for freight movement from the warehouses to the different shipping locations. Moreover, logistics is a key enabler for the growth of the e-commerce retail industry and is increasingly emerging as a differentiator in terms of customer service and satisfaction.

Demonetisation – the aftermath & cashless economy
At the backdrop of a sluggish market, the e-retail segment did manage to maintain its growth trajectory. However, this was to take a hit post the government's decision to demonetise the Rs 500 and Rs 1,000 currency notes. With sectors such as FMCG, agriculture and retail being the worst affected due to demonetisation, this decision had its worst impact on retail since a major chunk of orders placed on the online sites is paid with Cash on Delivery (COD) – in fact as per the latest report by Forbes – a whopping 80 percent of transactions in India are based on the COD model. However, if there is one thing that has been growing at a good pace after demonetisation, it is online payments. With the advent of online payments and government's decision to incentivise online transactions, there has been a growing number of the population adopting cashless payment methods.
Dhruvil Sanghvi, Co-founder & CEO, LogiNext Solutions maintains, "From e-commerce point of view, the best thing that has happened after demonitisation is COD shipments have reduced. 70 percent of orders across Indian e-commerce companies were COD. Now the percentage of people opting payment mode as COD has reduced to 40 percent. Therefore, it has helped online transactions. People's trust on credit card systems has increased. And again all this change has been driven by tier 2 and tier 3 towns."

Policies in place – the GST rollout
Among the negatives, the successful roll out of Goods and Services Tax was a much- needed reprieve for the sector. Adopting GST in the economy was indeed a welcome move that promises to create further efficiencies in the economy and will add to the ease of doing business in India. Most importantly the essence of the bill remains in the simplification of taxes that shall widen the tax base and in turn will lead to higher tax collections and increase transparency within the economy. The GST rekindled the hopes of a probable smooth ride for the logistics players, prompting them to plan strategies for the future.
Road Transport and Highways Minister Nitin Gadkari opined that "India's logistics sector would gain the most from the GST as costs would fall by almost 20 per cent," He further adds, "Logistics parks are being set up at various places across the country to act as freight aggregation and distribution hubs. These logistics parks will enable long haul freight movement between hubs on larger sized trucks, rail and waterways. This will not only reduce freight transportation costs but also throw open many employment opportunities and reduce pollution levels."
Importantly, the unified tax regime has eliminated the need for inter-state check posts. This has resulted in a reduced travel time of long-haul trucks and other cargo vehicles by at least one-fifth. In fact, the government proposed initiative to introduce e-way bill that mandates online registration for movement of goods worth more than Rs 50,000, will ease the movement of freight further, and bring in more transparency to the whole process. Moreover, an efficient freight movement structure will also boost the high tonnage trucks, which will in turn reduce the cost of transportation of freight.
The unpopular vote – global disruptions
At the global front, no other individual has managed to sort the public limelight like Donald Trump, the US President. From the regular media jibes, to bringing back jobs and his bellicose views on immigration — Trump's portentous rhetoric haven't gone well with industries and investors especially firms that have their major businesses overseas. Traditionally, the US has been one of the biggest investors in India with several manufacturing, tech & IT, outsourcing hubs here. The fact that the IT/ITeS sector has an undeviating connection with the country's e-commerce demand, any change in the US outsourcing policy could have similar appalling effects on India's e-retail domain.
Trump's opposition to the North American Free Trade Agreement (NAFTA) and the Trans-Pacific Partnership (TPP), and has proposed taxing US companies that choose to manufacture goods overseas. Such policy changes would harm retail companies that manufacture their goods overseas.
Business Insider, an online business news portal, maintains that, "e-commerce companies are seeking to deliver goods to their consumers as quickly as possible and this involves automation within distribution centers as well as the potential utilisation of drones for delivery. However, if Trump maintains his stance to protect American workers from being displaced by machines, this could make it more difficult for online retailers to boost their productivity if they are forced to invest in traditional forms of labour over new ones. This could stall the evolution of e-commerce and last-mile delivery, preventing the sector from delivering seamless shopping experiences for customers."
Destination India
With a growing impetus on manufacturing products in India through the Make in India initiative, industry tax reforms and a favourable environment for investment have further alleviated the logistics industry. Over the past few years, the industry has seen a surge in investments from large international organisations that rightfully cement the sector's position as the backbone of the Indian economy.
For instance, Ecom Express has raised Rs 192 crore from its existing investor Warburg Pincus. Earlier, Warburg Pincus had invested Rs 850 crore in Ecom Express in June, 2015, to expand in tier III and IV towns and rural centres, investment in technology, deploying parcel sortation systems, strengthening its network reliability and infrastructure, and to build its second level management team. In June, Amazon India's logistics arm Amazon Transportation Services (ATS) got an infusion Rs 207 crore from Singapore-based Amazon Corporate Holdings and Amazon Malaysia. It also received Rs 67 crore from the parent company in September 2016. Interestingly ATS is also seeking to get another Rs 400 crore infusion from the parent company to expand its logistics footprint in the country. Earlier in April, logistic firm Delhivery had raised $30 million from Fosun International, which was a part of the $100 million funding the company raised in March from The Carlyle Group. Rivigo had also raised $75 million from an affiliate of Warburg Pincus in November last year. Logistics firm Vulcan Express has raised another round of funding from Snapdeal. This time the parent company has infused $23.8 million in Vulcan Express as per official filings. The investment was done by parent company Jasper Infotech in August 2017.
The way forward
India's logistics sector is a highly fragmented one – an aspect that continues to hinder its growth trajectory; also, its emphasis on being a manpower-backed industry and limitations towards technology has further kept it away from competing with some of the biggest logistic players seen around the world. Among the key challenges faced by India's logistic sector are its inability to integrate transport networks, information technology and warehousing & distribution facilities.
However, with relaxed investment options and the government's push toward startup and entrepreneurs, the sector has witnessed an exponential rise in startups that are moving towards making logistics a service-oriented rather than a distribution oriented entity. Some of the advanced technologies adopted include automated storage and retrieval systems (ASRS) in warehouse and transportation, radio frequency identification (RFID) in place of bar codes, and global positioning system (GPS) for real-time tracking.
Senthil Kumar Subbiah, Supply Chain & Logistics Transformation Practice, Frost & Sullivan points out, "To provide better services to customers, e-commerce firms are demanding bigger and more efficient warehouses, faster delivery options and improved last-mile connectivity, which translates to a plethora of business opportunities for 3PL companies and logistics startups."
Although there have been certain roadblocks that have challenged the logistics sector at regular intervals; however, it is certainly on the right track whilst integrating reformation in taxation and government policies, striving for a structured supply chain infrastructure, impetus on training and development, innovation in technology and IT.