Delhivery joins Pharma.Aero at Global Pharma Logistics Summit Mumbai
September 19, 2019: Delhivery, India's leading supply chain services company, has become a member of the pharmaceutical cross-industry initiative Pharma.Aero on September 19, 2019.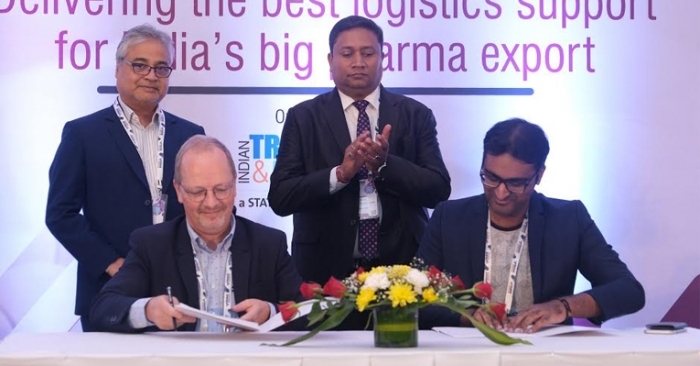 September 19, 2019: Delhivery, India's leading supply chain services company, has become a member of the pharmaceutical cross-industry initiative Pharma.Aero on September 19, 2019. The memorandum of understanding (MoU) was signed in Mumbai during the third edition of Global Pharma Logistics Summit, organised by the Indian Transport and Logistics News, a STAT Media Group publication.
Abdul Gafoor, director - enterprise solutions, who represented Delhivery signed the agreement with the secretary general of Pharma.Aero Frank Van Gelder before a large delegation of logistics and supply chain professionals representing Indian pharma manufacturers and logistic service providers. The ceremony was witnessed by Donald D'Souza, Director Commercial, Sharjah International Airport and Manoj Singh, SVP & Head Cargo, Mumbai International Airport. Sharjah and Mumbai airports are already members of Pharma.Aero.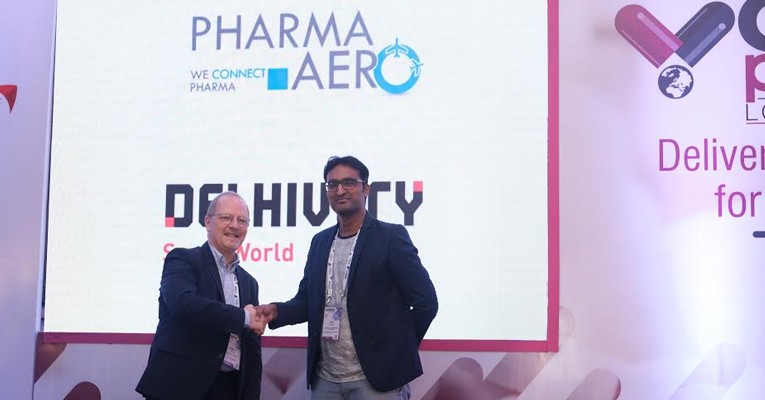 "For us, it is an entry to a very credible ecosystem, where you have all the stakeholders available. That is the biggest advantage. It is not a community of logistics providers or airlines or airports. Shippers are an important part of this ecosystem. As India is a big exporter, it is very important for a company like Delhivery to be a part of the ecosystem because the first- and last-mile of approach is important for the distribution of an unbroken supply chain. What we are eager is to work with the existing stakeholders and see how we can contribute and learn from the experiences of the people across the world and add value to them," Gafoor said about joining Pharma.Aero.
Commenting on Delhivery joining Pharma.Aero, Gelder said, "We are a global organisation that does walk the talk with many stakeholders together. Delhivery is an important stakeholder to come on board because they are good in some areas, while we have others who are specialised in other areas. Combining all these experiences would add value to pharma on a global level. You can't deny the growth happening in the Indian pharmaceutical industry which is why we want some fast growing companies from the country to be in Pharma.Aero so that they can work together with the European companies."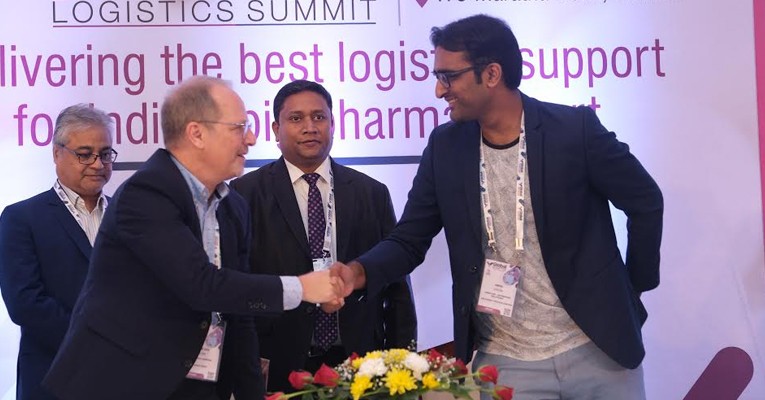 Founded in 2011, Delhivery today serves 17,000 pin codes across more than 2,000 cities in India. In March, Delhivery had raised a $413 million Series F round led by SoftBank Vision Fund, along with existing investors Carlyle Group and Fosun International. The funding pushed the logistics provider into the coveted unicorn club with a valuation of $1.5 billion. It offers a full range of logistics services, including express parcel transportation, freight, business-to-business and business-to-consumer warehousing and technology services. Delhivery recently completed half a billion shipments.
"Delhivery comes with experience, assets, technology, offices, people and data science. So we know when to expect the weather to go bad so that we can do alternative planning. Because of the data science, we can predict things. This is the value that we bring into the ecosystem of Pharma.Aero along with its stakeholders," Gafoor added.
Pharma.Aero is an international platform for pharmaceutical logistics that brings shippers, airports, cargo communities, forwarders and other stakeholders under one umbrella to improve the transportation and handling of pharmaceutical products.