Dark stores turn critical quick commerce drivers for leading e-grocers
As 'quick commerce' players jostle with each other to deliver groceries at breakneck speed to consumers, most have adopted the 'dark store' model in a bid to grab a larger share of the lucrative online grocery segment. A recent retail report claims that the e-grocery market is slated to grow at a whopping 59 percent CAGR to touch $18 billion.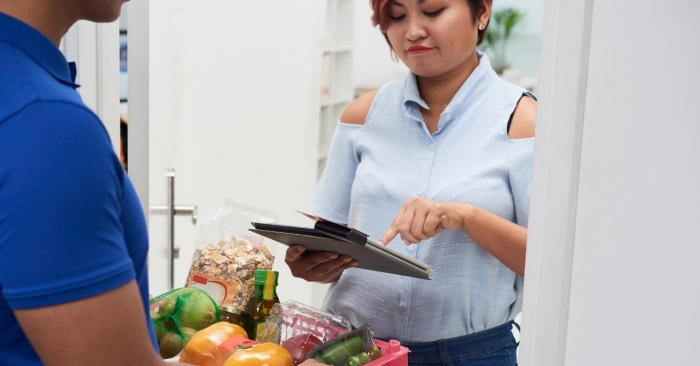 August 28, 2021: Even as hyperlocal players like Dunzo, Swiggy, Grofers, BigBasket, JioMart, Flipkart and Amazon are seen competing with each other to provide contact-less, express deliveries of groceries and daily essentials- most are turning to a network of 'dark stores' and technology back-ends to manage the demand for making 'instant home deliveries' that has been amplified post the pandemic when the movement of people and goods was restricted.
Brokerage firm Motilal Oswal Financial Services in a recent retail report has reported that the e-grocery market is slated to swell and grow at a whopping 59 percent CAGR to touch $18 billion (about ₹131,400 crores) by the year 2024.
While the food delivery business waxed and waned in the pandemic, the demand for instant Kirana or groceries rose and food aggregators and hyperlocal delivery players like Swiggy, Zomato and Dunzo quickly moved into the e-groceries space alongside established e-grocers like Grofers, Big Basket and Amazon. What followed was stiff competition, resulting in the consumers being promised their e-groceries at sharp time frames of 10 to 30 minutes flat. Thanks to the pandemic, demand had shifted online overnight for Indian consumers used to visiting their local Kirana shops to buy daily essentials, and there were also a surge of first time online grocery shoppers, especially convenience seeking urban customers.
More recently, however, the online grocery race has been abuzz with Dunzo announcing its 19-minute delivery promise for over 2,000 essentials with 'Dunzo Daily' in Bengaluru, while Zomato backed unicorn Grofers is also pivoting to a 10-minute delivery model in 12 cities to be followed by the next 25 cities it services.
The pandemic push
During the pandemic food aggregators saw their food or restaurant delivery sales plummet by 60-70 percent, prompting them to pivot to the online grocery market. In contrast, e-grocers like BigBasket reportedly witnessed a 300-350 percent jump in customer acquisition post the pandemic and lockdown in March 2020.
BigBasket even catered to this rising demand for online grocery deliveries through a variety of options like vending kiosks, slotted delivery, express delivery and specialty stores.
"E-groceries is the fastest segment owing to India's rising digital penetration and changing consumption habits. But its growth has been accelerated by the pandemic leading to people staying and working from home and wanting the convenience of ordering and receiving groceries from the safety of their homes. However, the online grocery market is hyper-competitive and it takes a lot of time to build the grocery vertical and sometimes makes for poor unit economics as the players need to build critical infrastructure and tech back-up to compete with larger e-grocery players. However, utilising 'dark stores' heralds the advent of quick commerce in the highly competitive instant daily essentials driven segment," said Krishan Batra, CEO of the Institute for Supply Management (ISM).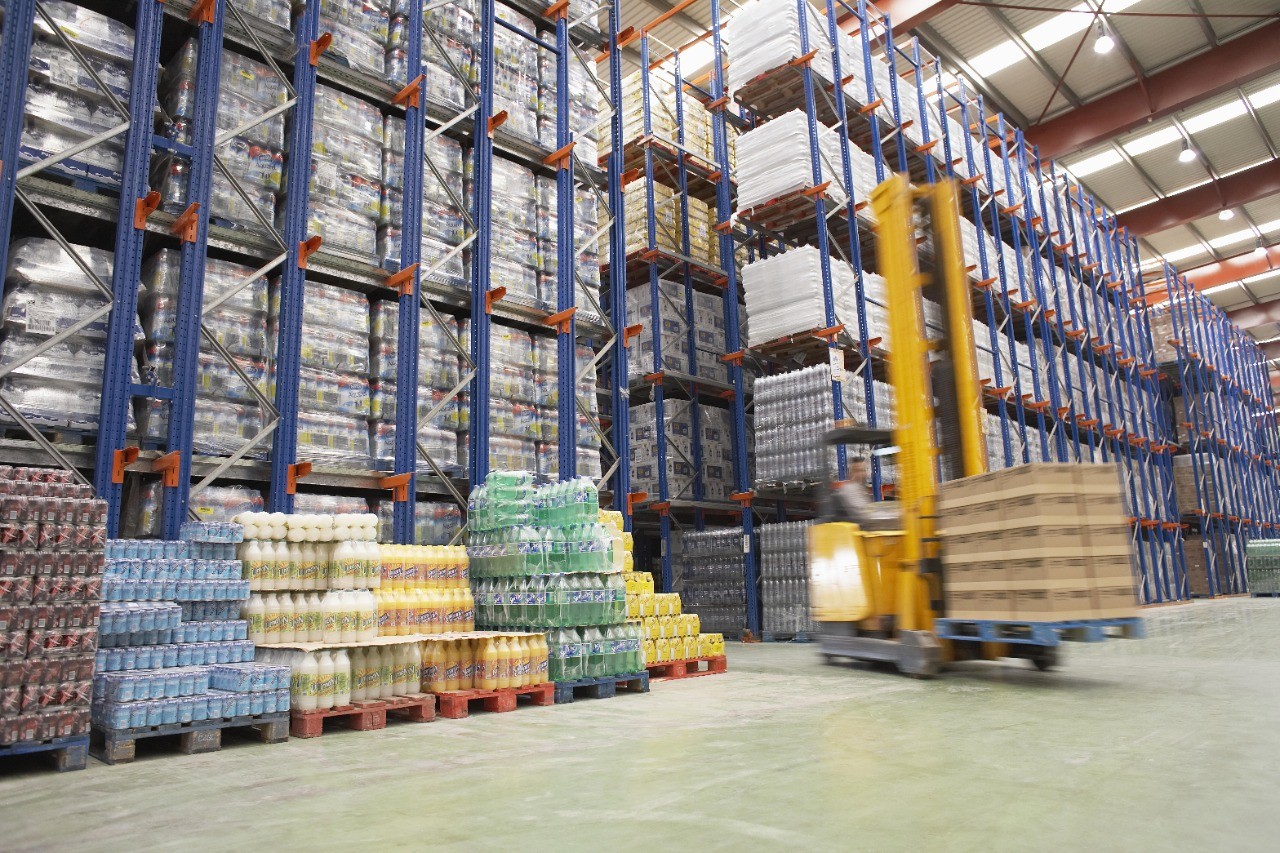 A dark store is a retail space previously catering to various purposes, which has been converted into a warehouse or a micro-fulfilment centre for enhancing online deliveries.
What are Dark Stores?
Pre-pandemic and till most of 2020, leading e-grocers would tie-up with partner stores for delivering groceries or deliver from a central location, but most have shifted to adopt the 'dark store model' that is entirely focussed on online deliveries and are spread across neighbourhoods in metros where demand for home-delivered groceries is high.
Earlier, e-grocer Grofers had tied up with a network of 12,000 store partners to deliver essentials while it is now having merchants set up dark stores that serve e-commerce first. Similarly hyperlocal delivery platform Dunzo has Dunzo Daily that delivers via its chain of dark stores and Swiggy does the same through its urban convenience segment 'Instamart' in top metros.
"A dark store is a retail space previously catering to various purposes, which has been converted into a warehouse or a micro-fulfilment centre for enhancing online deliveries. They are not open to retail shoppers and available only for online shoppers. Such a model has been helped by the restrictions imposed by the government in the ongoing Covid-19 pandemic. In this format, the old retail spaces now cater to more customers as the entire space is now used and optimised for storage and order picking. These dark stores enable faster deliveries as store staff have unobstructed access to inventory. Also, the information on inventory availability is continuously updated, which is available to customers as well on the associated mobile apps. This not only saves time for customers but allows grocery e-tailers to expand their reach by converting retail spaces into dark stores as per their need," revealed Dr G Anand, professor of operations and quality management area at IIM Kozhikode who along with IIMK doctoral student Puram Praveen have been conducting research on the sector.
Disruptions in quick commerce
On-demand quick commerce platform Dunzo through 'Dunzo Daily' is replacing the daily Kirana runs by its users and deploying over 250 micro-fulfilment centres or MFC's to service 700 plus neighbourhoods through a network of local merchants to provide the top 1500 SKU's (Stock Keeping Unit) to its urban, city-based users.
With this, Dunzo's gross merchandise value is slated to grow from the current $200 million at a CAGR of 150 percent over the next two years. Through this model of growth, it aims to scale operations to 20 cities by 2023. "With Dunzo Daily, we will be able to offer a targeted selection of SKUs based on consumer demand and drive store and delivery efficiency with a full-stack model that runs via micro-fulfilment center, making sure that users get their daily and weekly essentials delivered to them in 15 minutes time," said Kabeer Biswas, CEO & Co-founder, Dunzo in a press release this June.
More recently, Swiggy co-founder and CEO Sriharsha Majety told a publication that while food deliveries made up about a quarter of the company's revenues, efforts were on to bring this to more than 50 percent in coming years. "Swiggy had actually started experimenting with this model in 2019 under 'Swiggy Stores', where it started working with the marketplace or third-party grocery/Kirana shops. But the consumer experience was not good because most of the products were not inventoried. Then it decided to set up a dedicated third-party vendor to set up these 'dark stores'. It is now looking at 15-30 minute deliveries in top cities and eventually roll out in all the cities it is live in," revealed a source close to the development.
Industry estimates put the average cost of grocery delivery of a radius of 5 km neighbourhood in an Indian Tier1 city at approx. ₹50-60 while the e-grocers are likely to spend ₹150 to acquire a customer.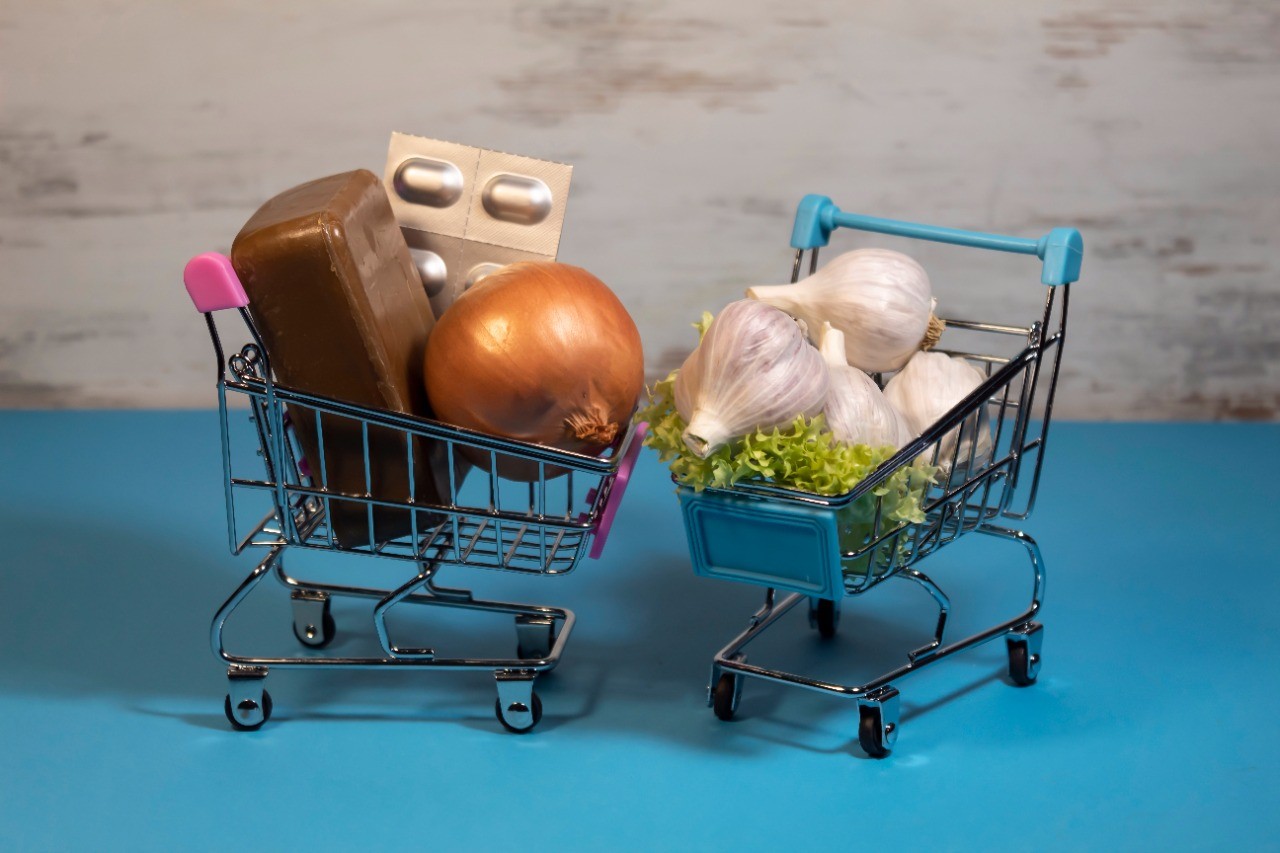 Perishables including fruits, vegetables and meat require a robust supply chain, trust, sturdy technological back-ends and on-time delivery.
The science of dark stores
Originating in the UK, dark stores refer to a retail distribution centre or outlet that cater exclusively to facilitate online shopping. It is usually a warehouse that enables click-and-collect service.
Dr G Anand observed, "The main types of business models in the 'quick commerce segment' are of two distinct types – one, involving warehouses or micro-fulfilment centres, and two, those involving personal shoppers which do not involve warehouses. With regards to the first model, micro-fulfilment centres involve a certain number of packers who prepare the orders as received from the online application by nearby customers. These centres also involve associated delivery staff, who then deliver the orders to customers. The 'quickness' in this model would mainly depend on the appropriate density of micro-fulfilment centres, and their layout optimization for order picking and preparation."
He added, "Regarding the second model, an e-tailer's quick response ability would be dependent on their delivery fleet capacity, as well as the physical network of stores they tie-up with which is characterised by the store density, size, and location. The 'quickness' is also affected by the shopping preferences and the shopping frequency of consumers. The customers in such a model may also have the choice to select a particular store, from which the riders, acting as personal shoppers for customers, procure the items and deliver them to their homes."
Dark Stores- temporary or permanent fixtures?
Even as the pandemic upended traditional retail models, more industry segments are likely to follow suit and turn to dark stores or fulfilment hubs as was the case with many leading US-based clothing stores, jewellery stores and home goods retailers.
Speaking to Indian Transport and Logistics News (ITLN), Varun Gada, national head for contract logistics at the Liladhar Pasoo (LP) Group said, "In this model, economies of scale will pick up clubbed with warehouses that have lower rentals. They are able to keep a floating fleet of riders with cargo so there is no incremental cost and it's a win-win. So instead of selling 100 units from a single shop, now they are able to sell 500 units from that same shop without any incremental cost and also share the convenience with the consumer. A few Indian e-pharmacy firms are already using this model."
Challenges galore
However all is not well on the 'quick commerce' front as several experts have cautioned that if leading e-grocers are providing free delivery on daily essentials then they are burning money.
Experts agree that the challenge with delivering groceries has been that these industry players are dealing with perishables including fruits and vegetables and meat in some instances, all of which require a robust supply chain, trust, sturdy technological back-ends and on-time delivery.
"The capabilities needed by e-tailers for this segment would be mainly access to sufficient inventory (by means of private warehouses or network of existing retail stores), sufficient delivery fleet, in addition to a seamless online platform (for customers to browse items, place orders and make payments, as well for warehouse staff or retail network shops to update inventory levels)," added Dr G Anand.