CSC will be into predictive data science by 2030-Tushar Jani
Cargo Service Center (CSC) chairman Tushar Jani spoke to our correspondent Zinal Dedhia and shared insights from the pandemic and the future of the Indian aviation industry with Air India coming back in business.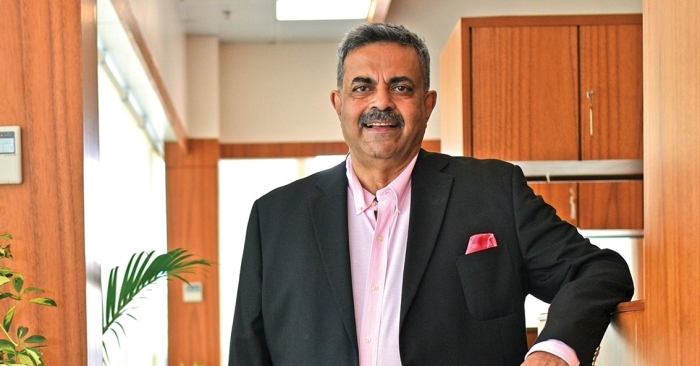 The year 2020 has given the airline industry a chance to reboot and adapt to new ways of doing business. One such important lesson is that cargo services need to remain unstoppable. Cargo Service Center (CSC) chairman Tushar Jani spoke to our correspondent Zinal Dedhia and shared insights from the pandemic and the future of the Indian aviation industry with Air India coming back in business. The company also has plans to step into a different business vertical namely predictive data science with an aim to become the market leaders in the Indian cargo business.
How did CSC manage to survive the pandemic situation in 2020?
I was personally very worried when the lockdown period just started and wondered what would happen to the business, because if the planes are grounded that would mean the grounding of the cargo movement as well. Managing to stay productive as a business during those times was tough as we had only 40 percent of the staff and we still had to manage workflow.
In 2021, things started improving, but the capacity remained a challenge as more than 85 percent of Indian cargo had been previously going on the belly of planes and the government had suspended many international flights. But the airline industry pivoted fast and converted the B2C (business to consumer) passenger flights to P2F (passenger to freighter) and P2C (passenger to cargo) and cargo finally began to move. So I would say that 2021 became the year of innovation and technology.
How did CSC bounce back in 2021 from the epidemic?
As I have mentioned, I look at 2021 as the year of innovation. I have given the acronym AIR to denote the year, which stands for agility, innovation and research. So, these three characteristics of cargo came out very clearly during Covid.
CSC has almost reached the precovid levels but we could have done more. We lost all that growth period but growth is expected to come now. While we are in a growth period for the last two years, we are still better placed than a lot of other peer companies within the airline industry and doing better than the airports and airlines.
What are your plans for the rest of the year and for 2022?
Very simply, we still have three things to do, to improve agility, our innovation and do more research. So, our next target is to 'study data' as we believe that by 2030 our company is going to be in a mode that is more into predictive science than cargo handling. By way of this, I will be able to predict how much India will export by the next two years and how much automobiles and automobile parts can be shipped as a predictive scientist.
How did CSC manage to take care of the employees during the tough times?
With the announcement of the first lockdown, we made our employees stay with us and arranged amenities. We also extended our help to the employees' families and helped them get vaccinated, enabled them to get medical support and made arrangements at the hospital if needed. We unfortunately lost a few employees, and so decided to hire anyone interested to join from the bereaved family. All our employees need to get fully vaccinated by December 1 or else they will not be able to come to work!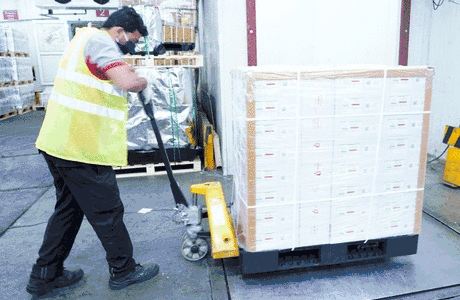 What is the capacity of pharma and perishables that CSC handles currently?
We handle roughly about 95,000 tonnes in Mumbai and pan India about 1,25,000 tonnes. While cargo handled only at Mumbai airport in a day is about 1600 tonnes, which includes general cargo, pharma, perishable, courier. While the numbers have gone up a little bit after the pandemic, a lot of cargo also got diverted to sea freight because of the current fare being very high. We are not part of that rate game, as my rates are fixed, with or without the pandemic situation.
But cargo should increase as the capacity has gone down, the government is putting more and more restrictions on B2C and non Indian Airlines are still not ready. Within two years, the Indian airlines will be ready to compete with the international airlines.
The airline's fuel prices and fare prices are surging by the day. Do you think these prices are going to settle anytime soon?
I would say that till 2024 you're not going to see any changes. My fear is, this condition may extend to 2026 as the whole supply chain has been disrupted. Sometime ago the Shanghai cargo terminal also stopped operations for about four to five, shipping companies are doing blank calls and this year we had an issue at the Suez Canal for 35 days where the container was taking longer, when the container turnaround time went from 35 days to about 55- 60 days. So you will see a lot of disruption and it will take longer for the supply chain to stabilise.
What do you have to say about P2F Conversion that was initiated to maintain the supply and demand chain?
It will continue. The technological revolution has changed things and even though vaccines are available, people may not wish to travel. So you will see those aircrafts to be available for P2F conversions. Airlines are concentrating on cargo, so you will see a new shift in the airline industry. Earlier cargo revenues were maybe 7 to 8 percent and the rest was passenger, but now the share of cargo has gone up to almost 25 to 30 percent and the airlines have been making bumper profits on account of a spurt in cargo volumes.
Air India has gotten back to the Tata group. What do you have to say about this?
If I was Rono Dutta or Rahul Bhatia, I would have been worried because it's not just Air India, it is three airlines now from Tata and they have every product to trouble Indigo. I say this because, Indigo doesn't have a wide body, whereas Tata has around 49 wide body planes from Air India and Vistara and between Vistara, Air India and Air Asia they have got around 170 narrow body planes. So it's going to be a fight between two giants. Singapore Airlines is the partner so they will get the best out of this mix, so it's going to be interesting. Then Akasa will come from Jhunjhunwala (Rakesh Jhunjhunwala) and Dubey (Vinay Dubey) is going to be the CEO, but as I repeat if I was Rono, I would be worried.
How do you think the comeback of Air India will benefit the Indian Air Cargo Industry?
It is fantastic news for the Indian Airlines. First, I am going to write to Ratan Tata that I'm ready to come in and make a presentation on why he should concentrate on Air Cargo. I think that this is a good time for a good investment in a cargo airline.
The industry is moving towards a sustainable environment and adapting drones as a medium of cargo transport. Do you think drones are the new future?
Drone is a myth! Carrying 1 to 2 kg parcel, is that cargo? It is all nice and glamorous, but in the future, perhaps India is going to be the drone capital of the world when the technology comes in. The fun is yet to come as the drone technology is at an initial stage and it's a long road ahead. CSC will form the first drone airline of this country, because we know the business well.
This interview was originally published in Indian Transport & Logistics News' November - December 2021 issue.