COSCO's CI1 service makes maiden call at APM Terminals Mumbai
February 14, 2018: The 4,051 TEU XIN NAN TONG, part of COSCO Shipping Lines, on COSCO's CI1 service had its maiden call at APM Terminals Mumbai recent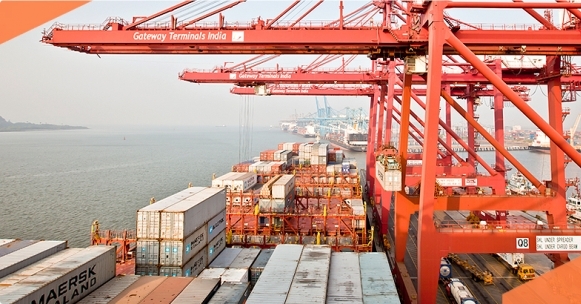 February 14, 2018: The 4,051 TEU XIN NAN TONG, part of COSCO Shipping Lines, on COSCO's CI1 service had its maiden call at APM Terminals Mumbai recently, adding another important Far East service to India's importers and exporters. Far East trade services comprise 62 percent of the terminal's throughput.
Deployed mainly to serve the Far East trade with India, the CI1 service will enhance India's regional market by calling on key ports such as Pipavav, Shanghai, Ningbo, Shekou, Nansha, Singapore and Penang. The service consists of five COSCO vessels and one from Wan Hai Shipping Line.
APM Terminals Mumbai COO Ravi Gaitonde welcomed the vessel stating, "This new port call adds another choice for our customers shipping to and from the Far East. More choices create stronger supply chains and business growth – so we look forward to working closely with COSCO and Wan Hai to deliver operational excellence."
COSCO enlists a total capacity of 1.84 million TEUs and ranks the world's 4th-largest shipping company.
Nhava Sheva, the busiest container port in northwest India, handled a record 4.7 million TEUs in 2017, with APM Terminals Mumbai accounting for 1.96 million TEUs, or 42 percent of the port's total container volume.