FROM MAGAZINE - Contract logistics A whole new game
With increasing globalisation and ease to trade, Indian firms are demanding new logistics capabilities and more complex solutions from their 3PL partn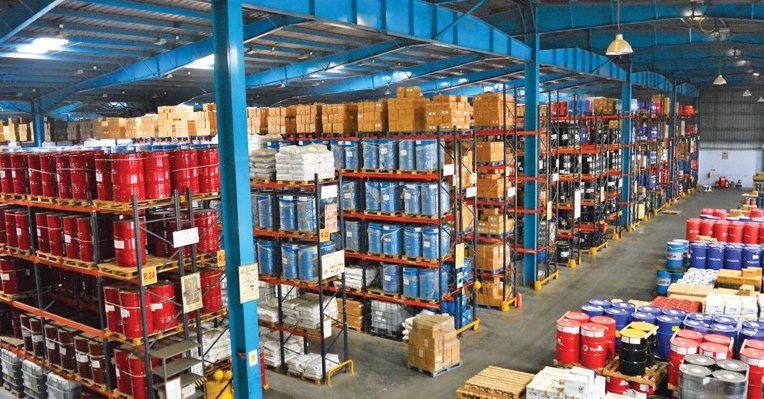 With increasing globalisation and ease to trade, Indian firms are demanding new logistics capabilities and more complex solutions from their 3PL partners. Greater acceptance of demand driven logistics practices brings forth a plethora of complexities into the supply chain and generate the need for contract logistics providers to deliver more expertise-driven services.
Surya Kannoth

The contract logistics sector in India is on a constant growth curve. This growth has brought with it a new set of industry challenges, from running more efficient networks and expanding product and service portfolios to gaining control over unpredictable costs.
Here's an example - CEVA Logistics' managing director for the Indian sub-continent Vikash Agarwal cites an instance where it offered its solution for one of its client – an auto major. "We have an auto major (a client) who had a challenge to commit to forecast accuracy for volumes – but he wanted to secure a commitment from CEVA on execution timelines and improve year-on-year on the KPIs, excel in quality standards, maintain a high level of employee retention (commit less than 2 per cent attrition), pay for productive use, improve on costs YoY with zero disruption. Quite a challenge, but CEVA took on the volume risk, and the intelligent work by keeping tight control on the costs and leveraging our sectoral knowhow which meant we were able to deliver without dilution on any of the auto major's standards," he revealed.
Thus, more and more companies are turning towards 3PLs to help them in successful management of supply chain processes. Currently, the contract logistics industry in the country is pegged at around $1.3 billion and the organized players in the segment are growing at about 15-20 per cent annually.
And there's further room to grow within this sector. "There are enough opportunities within the sector to grow as the logistics spend as an overall percentage of GDP is still high (13 to 15 per cent)," reasoned Agarwal.
Rhenus Logistics India's managing director Vivek Arya nods in agreement. "There is not a single player who can claim even two percent market share in logistics, thus leaving a huge room for growth. Growing end-user industries as well as demand for one-stop logistics solutions with specialized value-added services are driving the growth in this sector."
Arya further reveals that there is a huge pipeline of projects with more than 11 FTWZs, over 100 cold chain projects, several mega food parks, 35 logistics parks as well as 50 container freight stations and inland container stations on the anvil. "The warehousing segment in India is expected to attract an investment of close to Rs 150 billion until 2022 to 2023. Foreign investors are betting big on Indian warehousing owing to the increased economic activity, accelerated infrastructure development and demand in India. This segment has seen the entry of some big global logistics players," he adds.
Technology revolution in contract logistics
Technology driven interventions is taking the contract logistics space in India by storm. Big data, predictive analytics, intelligent material handling equipment, autobots for materials movement, AS/RS beyond the routine WMS/TMS applications, mobility apps for tracking and real time status updates - all of them offer lot of potential.
"At Rhenus India, we have adapted some of the latest technologies. We have automated some of our warehouse operations by using real-time data capturing (WMS) and an Automated Storage Retrieval System (ASRS). The ASRS is a fully-automated system and has several locations for storage of items. The system operates on a WMS integrated with an SAP system. We have also implemented the latest technology in the MHEs. There are sensors installed at the side of the racking system, which ensures minimal damages. In some of our warehouses, we also use robots for picking and put-away. Rhenus India is in the process of developing a 5 lakh square feet state-of-the-art facility in the western part of India which will go live in Q1 2019," reveals Arya.
With the implementation of IoT, transporting goods to long distances can be done far more efficiently. The logistics of the near future is based upon sensor technology that measures factors like traffic flow, area-specific volume and movement of people as well as infrastructural strength of the area. Big data and cognitive computing will be the foundation on which an efficient futuristic logistics system will be based.
"CEVA is well placed as an early adopter of this kind of technology to drive efficiency and minimize travel time,eliminate redundant/repetitive tasks through use of warehouse layout design, simulations, slotting, intelligent MHE, scalable WMS and TMS applications as a part of its service offering," said Agarwal.
However, India is in a different position when it comes to automation. Labour costs, though rising, are a fraction of those in developed countries. This makes it challenging to derive required financial benefits from implementing 100 percent automated warehouses in India. In India, the aim would be to find the right balance between automation and labour to get an improved and predictable productivity. The addition of robots may reduce operating expenses for any e-commerce player. Robots can help improve speed and accuracy and increase productivity per square foot of warehouse space at a time when the growth of e-commerce is driving up commercial rents.
GST throws open multiple opportunities for logistics players
Now with the implementation of GST, the opportunities for the contract logistics space just got bigger. GST has resulted in the consolidation of warehouses and warehouse location being determined by logistical considerations rather than tax related reasons. "The industry holds a very positive view about GST implementation. It will not only lead to the creation of hubs and spokes for the end user, but also the streamlining of processes. The focus is now on enhancing the supply chain efficiencies. Investor confidence in the warehousing space has grown significantly. The segment has seen a surge in the private equity activity over the last years. E-commerce is also driving a substantial growth into the warehousing sector," said Arya.
Many logistics players are trying to cash in on the GST wave. Integrated logistics solutions major Allcargo Logistics is looking for acquisitions in the technology and contract logistics space, seeking to grow its business in India with GST implementation boosting the pace of growth in the sector.
The company has kept aside Rs 200 crore for acquisitions. It has made 12 acquisitions till date. It is investing Rs 800-1,000 crore in setting up logistics parks in Bengaluru, Hyderabad, Nagpur and Jhajjar.
Meanwhile, Deutsche Post DHL Group is looking to expand warehouse capacity in the country riding on the growth of ecommerce. DHL Supply Chain India says its sales have grown at about 30 per cent annually over the past five years, double its estimate of the contract logistics industry average, and the company expects to maintain its brisk pace. The company plans to invest more than $100 million in additional capacity in the next three to four years, with as much as 65 per cent of that going into warehousing. The company aims to boost its warehousing space to more than 10 million square feet by 2020 from the current 7 million.
Road ahead
Contract logistics in general in India is a highly cluttered marketplace, fragmented and not entirely organized, set with low entry barriers and too many small players.
However, as the contract logistics space continues to evolve, significant changes within the sector coupled with policy thrust from the government will bring in better growth for the sector.
The introduction of GST, bigger and automated warehouses, better and standardized vehicles, better infrastructure, thrust on multi-modal by the government will usher in a new era of collaborative supply chain management.
Also, the growth spurt in retail, automotive and e-commerce sectors in India will give an additional fillip. Contract logistics can actually help increase revenue and reduce costs by putting in place the warehousing space, order fulfillment solutions and distribution channels for businesses of all sizes, ecommerce and retail in particular. Throw in a dash of competitiveness through efficient IT systems and specialised software, a high level of automation and technology-driven service concepts, contract logistics will help take businesses to a whole new level.
Furthermore, there has been considerable improvement in quality of infrastructure availability in India - warehouse building standards/materials handling equipment. With the logistics sector finally getting infrastructure status from the government, it will allow access to institutional funding at lower rates.