Container ships sent for demolition drops 94% 
Only two container ships were sent for demolition between June 30-October 25, a drop of 94 percent from 2020, as ship owners hold on to tonnage with port congestion and increasing demand causing freight rates to hit record highs in 2021.  The vessels scrapped were 32-year-old and 34-year-old feedermaxes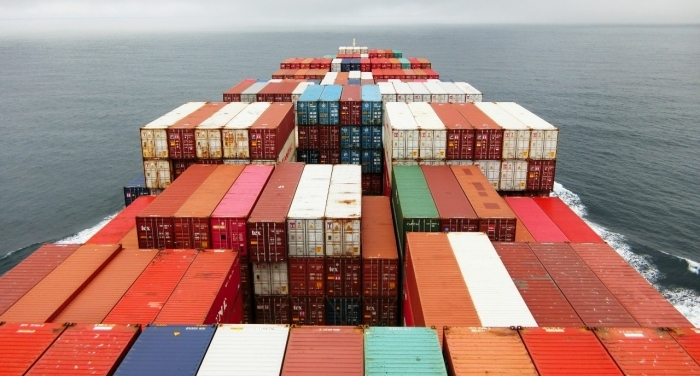 November 19, 2021: Only two container ships were sent for demolition between June 30-October 25, a drop of 94 percent from 2020, as ship owners hold on to tonnage with port congestion and increasing demand causing freight rates to hit record highs in 2021.
The vessels scrapped were 32-year-old and 34-year-old feedermaxes sent for green cycling to Alang, India, data provider VesselsValue said in an update.
As many as 163 cargo vessels have been sold for demolition since H1, an increase of 4.5 percent from 2020 and a 63 percent increase from 2019, the report said. "These vessels have a combined dwt of 6.3 million and a minimum combined scrap value of $825 million."
Bangladeshi buyers acquired 57 vessels while Indian buyers acquired 49 vessels. The average Indian subcontinent scrap price across bulkers, tankers and container ships, increased 5 per cent to $620/lt.
"At the end of October 2021 the scrap price for a tanker was $620/lt," the report said. "By contrast, prices in October 2019 were $390/lt. Applying these scrap prices to a typical VLCC of 44,000lt produces two very different residual asset values. Today, the residual price of a VLCC is $27.7 million compared to October 2019 when the same vessel would achieve a price of $19.8 milion. Although the difference is significant, at about $8 million, levels have not quite reached the all-time highs seen in 2008 when scrap prices almost reached $760/lt."
Scrapping for bulkers and containers is unlikely to increase as both continue to benefit from a booming charter and S&P market despite the rising scrap steel prices, the report added. "The same high scrap prices, coupled with sedentary freight rates, will ensure that tanker scrap numbers remain steady until rates can break free of their current position."