Cold weather, reefer blues may hit Indian grapes exports 
Reefer equipment situation continues to be tight across India along with North America. Seen in the background of the forthcoming export season for grapes and mangoes from India, the situation may turn tough for exporters.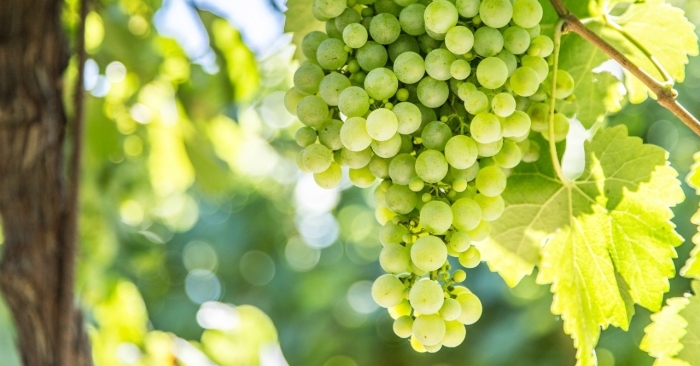 January 28, 2022: Reefer equipment situation continues to be tight across India along with North America. Seen in the background of the forthcoming export season for grapes and mangoes from India, the situation may turn tough for exporters.
"A lot of places in the world at the moment lack reefer equipment," says DHL Global Forwarding in its January reefer update. "Additionally, dry container rates keep increasing to levels above reefers. As a result, shipping lines allocate space to dry instead of reefers.
This causes expensive reefer equipment sometimes to be stuck for more than six months in Asia even though there is more than enough reefer cargo to ship."
Rates have also increased for transporting reefers - more than 50 percent in Q3-Q4 YoY.
DHL Global Forwarding sees the trend continuing in 2022 and potentially in 2023 - "means i.e. less products in the supermarkets and mainly larger shippers with strong financial background being able to ship! Freezing times ahead."
"India's grapes season is predicted to be very strong this year," says Niki Frank, CEO, South Asia and CEO India, DHL Global Forwarding. "This comes at a time of constrained capacity supply and equipment imbalances which are also affecting reefers. According to the DHL Global Forwarding's latest ocean freight #ReeferMarketUpdate, the demand for reefer containers is still strong. It is of utmost importance to forecast well to get reefers moving as vessels remain to be fully booked to date with rates sky-rocketing as compared to last year."
Due to the Covid situation in different parts of the world, many vessels are put in quarantine, and vessels are skipping port calls, resulting in blank sailings, Frank said. "The pandemic has also caused congestion at all major ports and transhipment hubs, increasing dwell time inevitably resulting in vessel delays.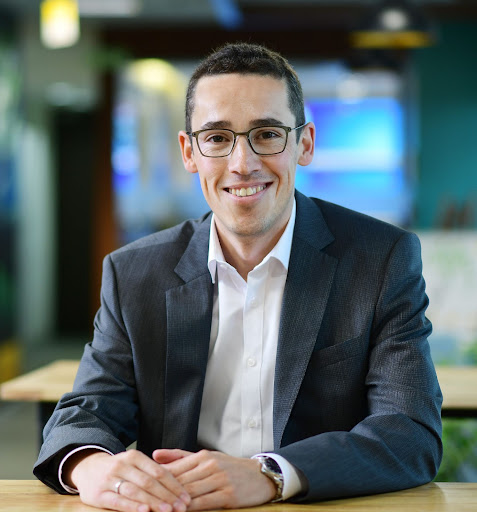 Niki Frank, CEO, South Asia, DHL Global Forwarding
"Lack of reefers is bound to impact exports as carriers today have just enough inventory to carry regular bookings. With the grape season coming in, all equipment will be given to grapes, which too, will not be enough. Equipment for regular cargo like pharmaceuticals and other perishables will be very challenging. Carriers have already started notifying upfront that, from the last week of January 2022, bookings for other reefer cargo will be restricted."
So should grape exporters book capacity now and not wait for the full season to roll in? "This is actually applicable for all cargo," says Frank. "Grape exporters have already given their forecast to shipping lines and have booked capacity in advance. If grapes do not reach shelves on time, their quality and sweetness are affected. Also, reefer plugs on vessels are very limited - so even if carriers want, they will not be able to offer extra capacity to customers."
More than 20 varieties are under cultivation in India, says Agricultural and Processed Food Products Export Development Authority (APEDA). However, only a dozen are commercially grown. They can be grouped under the following categories based on colour and seeds.
Indian grapes
| | |
| --- | --- |
| Coloured Seeded | Bangalore Blue, Gluabi (Muscat) |
| Coloured Seedless | Beauty Seedless & Sharad Seedless |
| White Seeded | Anab-e-Shahi, Dilkhush (clone of Anab-e-Shahi) |
| White seedless | Perlette, Pusa Seedless, Thompson Seedless, and its clones Tas-A-Ganesh, Sonaka and Manik Chaman |
(Source: APEDA)
Thompson Seedless is the ruling grape variety occupying 55 percent of the area with its clones, APEDA says in its report. "Bangalore Blue occupies approximately 15 percent of the total area while Anab-e-Shahi and Dilkhush (15 percent), Sharad Seedless (5 percent), Perlette (5 percent) and Gulabi and Bhokri together (5 percent)."
"Grapes cover an area of 123,000 hectares (or just over 2 percent of the total farming area).
India is also a major exporter of fresh grapes to the world. India exported 246,107.38 metric tonnes across the world for over Rs 2,298 crore/$313 million during 2020-21."
India is among the top ten countries in the world in grape production, according to the National Horticulture Board. This year's grape season, according to grape growers and exporters, looks bleak.
Kailash Bhosale, vice-chairman of Maharashtra Grape Growers' Association, said the last two seasons were severely affected by climate change. The same trend seems to be continuing into this season. "Nashik is currently experiencing very low temperatures coupled with cloud cover. Lack of sunshine leads to less sugar production in grapes. So, it's not a good season so far."
The export season will depend on the price offered by customers, says U.K. Vats, General Manager, APEDA. "If European buyers will not offer good prices, exporters may look at other markets." Domestic markets can also help grape growers if exports are not viable, Vats added.
About the shortage in reefers, Bhosale said the full impact would be felt once exports picked up. "Freight rates have been consistently on the rise over the last few years. In 2019-20, the rates touched $2000, and this figure escalated to $4,000 in 2020-21. Now, it is likely to be anywhere in the range of $7,500-$8,000 in 2021-22. Because of this, packing material rates have increased by about 40 per cent."
He added the hike would directly affect the farmers, prompting them to approach the government in December 2021. "We've been asking the government to meet with shipping companies and urge them to reduce freight rates or provide subsidies."
The grape season kick-started in December and goes on till April or May. For exports, however, the seasonal deadline is mid-April.
Nitin Agarwal, managing director of Nashik-based Euro Fruits, has been in the grapes export business for 30 years. His exports are predominantly of the Thompson seedless, better known as the white seedless, variety and go to 16 countries in Europe. Agarwal agreed that the current grape season looked challenging because of the freezing temperatures.
"It is a challenging year since it's extremely cold. This is not very conducive for the early stage of grape cultivation. It is still too early to comment on whether it's a good year for grapes. We'll only know by May or June when all the products will be sold," he said.
The biggest hurdle this year, according to Agarwal, is the freight rate. "The availability of reefer containers is a major issue. Freight rates have gone up by 100 percent..so that's a tremendous increase from last year's $4,000 rate. In this season, it has gone up to $8,000, which is a ridiculous hike."
High freight rates are a concern for exporters but that's a global phenomenon, Vats of APEDA said.
Suleman Merchant, Area Manager, Indian Subcontinent, Etihad Cargo, says exporters tend to wait to evaluate the quality and quantity of produce plus the order demand before planning air freight.. "With capacity constraints and the 2022 trend, we highly encourage customers to explore longer term partnerships and to book at least 50 percent of their expected export volume to be blocked in advance."
Agarwal added that high freight rates ultimately impact packing material costs. "Packaging material costs have gone up substantially because of the reefer rates as everybody is dependent on ocean freight. Similarly, diesel price hike has affected all other prices. There are a million challenges in the list."
Viikram Khurana, managing partner of Mumbai-based Sheetal Parivahan, has transported 32 reefers with grape produce from Nashik to Mumbai's Jawaharlal Nehru Port Trust (JNPT) as of January 20. The company's transport target is 700 reefers this grape season.
Khurana said everything depended on the demand-supply game, which could get dicey with perishable goods like grapes. "For grapes, we started with around 230 reefers, which would then slowly cross 500 reefers. So we have observed a trend where sometimes there is an increase and then a sudden decline in the market. So it's all dicey."
He added there was no foreseeable hike in reefer rates. "The reefer rates are not sky-rocketing. There has been no increase in the rates for the last couple of years and there will not be a hike in reefer transport rates this year. There is, however, acute competition in the market for the reefers. It ultimately depends on supply and exports."
Merchant said the India market is very important for Etihad Cargo under its dedicated perishables product FreshForward. In 2021, India fresh exports ranked number four, and increased volumes by more than 40 percent compared to the previous year.
Frank concluded that due to global disruption, the supply of reefer units will continue to be very tight even after the grape season is over and rates will remain very strong. "Therefore, India will see a robust grape season this year as crops are doing well and demand will remain very high."