CMA, Hapag announce rate freezes - what next for container markets?
The move by German carrier Hapag-Lloyd to follow French carrier CMA CGM by announcing a halt in spot rate increases as container prices on most trade routes hover at record highs has left the industry grappling for answers.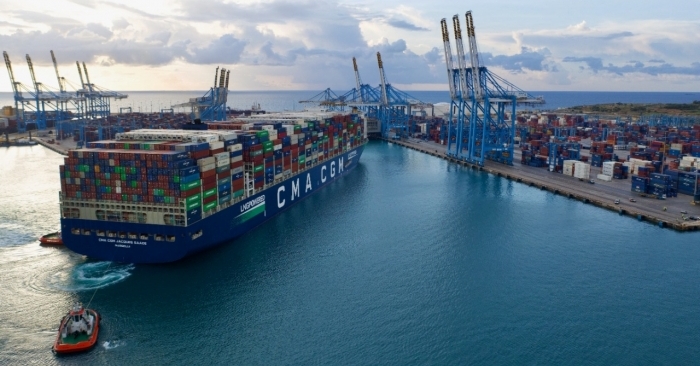 September 15, 2021: The move by German carrier Hapag-Lloyd to follow French carrier CMA CGM by announcing a halt in spot rate increases as container prices on most trade routes hover at record highs has left the industry grappling for answers.
While CMA CGM had said on September 9 that it will not increase freight rates till February 1, 2022, Hapag said it would avoid any surcharges "for the time being," S&P Global Platts reported on September 13, 2021.
"Does the cap include a cap on surcharges? Generally no, but we gave ourselves an internal halt to any new high surcharges in particular for relations with very high FAK rates," Hapag spokesperson told S&P Global Platts.
"The announcement by Hapag Lloyd and CMA-CGM comes at a time where there's a lot of strain in the container markets with spot freight rates at multi-year highs and schedule reliability decreasing," Parisha Tyagi, who had written about the Hapag rate freeze in her report for S&P Global Platts, told Indian Transport & Logistics News. "The Platts Container Index was at $7,506.69 per FEU (forty-foot-equivalent unit) on September 10, nearly 400 percent higher than $1,554.27 per FEU a year ago. This cap on rates has been welcome by parts of the market. A fraction of the industry believed that prices had peaked, and traditionally the month of October ushered in a slowdown in volumes due to a halt in manufacturing activity during the Golden Week Holiday. Should carriers hold back on rate increases for some time, it's worth noting that even current levels are at historic highs. There has even been a growing reluctance among small scale exporters to ship goods due to high freight."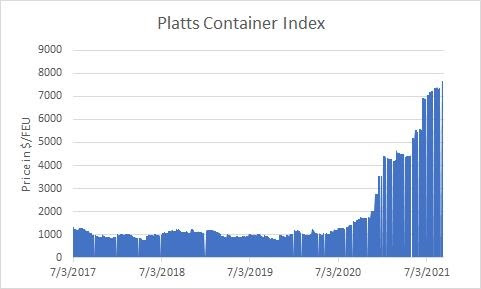 There are broadly two key components to the all-in freight - the FAK (Freight All Kinds, broadly defined as a single tariff classification for freight that otherwise would attract different rates) and surcharges.
"We don't know yet whether other players will follow it (rate freeze) or not," Tyagi said. "We have seen Hapag-Lloyd join CMA CGM on the decision to freeze price hikes, and industry sources think that the carriers may now try to solidify their market share and attract new customers. We will have to wait to see how things unfold.".
Container inbound levels are at all-time highs at the US West Coast ports, according to Container xChange, an online platform for container logistics. "Our CAx (container availability index) data reveals 60 percent increase in the inbound outbound ratio at the ports of US West Coast, surpassing the pre-Covid levels, indicating that there is excessive stress on the ports, and therefore indicating further congestion is expected in the coming months as we approach the holiday season in the later part of the year," said Dr Johannes Schlingmeier, co-founder and CEO, Container xChange.
"The all-time high in cargo congestion at the US West Coast ports are a result of the global supply chain disruption and its domino effect. The ever-higher imports owing to higher demand, grappling with the infrastructural and human resources struggles are further adding to the stratospheric congestion which is ultimately leading to further delay in vessel arrival," added Christian Roeloffs, co-founder and CEO, Container xChange.
CMA CGM is prioritising long-term relationships with customers in the face of an unprecedented situation in the shipping industry, the carrier had said while announcing the rate freeze. The decision applies to spot rates and is effective immediately until February 1, 2022, CMA added.
"CMA has increased the capacity of its operated fleet by 11% since December 31, 2019, with the addition of new vessels and purchase of second-hand vessels. Over the last 15 months, the Group has also increased its container fleet by 780,000 TEUs," the statement said.
(There has been no reply to a mail sent to Hapag on the issue at the time of releasing the story online)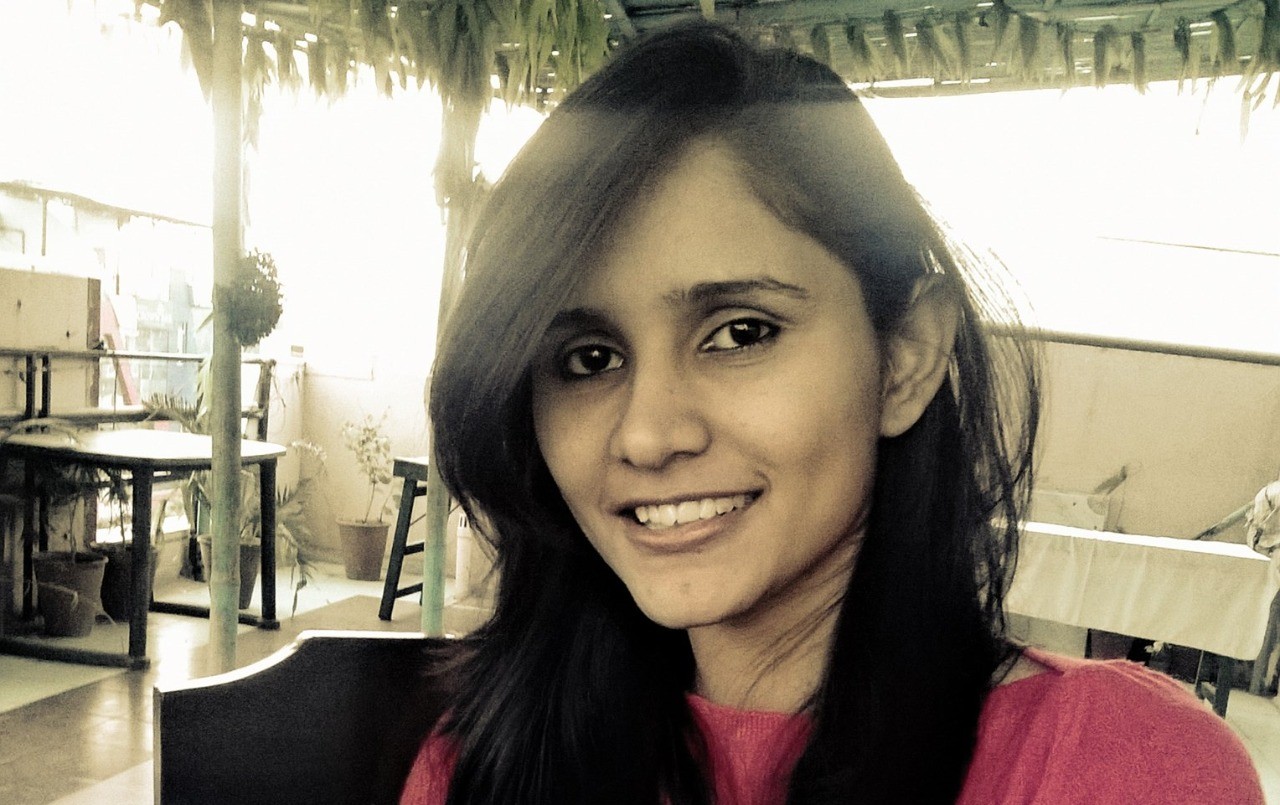 "The container market is facing a lot of stress now, as you can imagine with port congestion and logistical uncertainties. There are a lot of delays happening and the blank sailings affected the schedule reliability further." Parisha Tyagi, S&P Global Platts
The announcements by the two major carriers had stoked concerns of increases in the form of different surcharges like premium, port congestion and peak season fees, over and above the FAK rates, the S&P report said. "Carriers introduced hefty general rate increases on FAK rates and also premium surcharges on top of the FAK, to ensure fixed space and timely loading, as the pandemic resulted in supply chain blockages and container shortage all across the world."
The current spot freight level follows more than a year of unexpected challenges in the container market, Tyagi said. "Prices started increasing at the start of 2020 when supply chain disruptions made it difficult to cope with the unanticipated demand. While the spread of the pandemic has since then bridled recovery, recurring disturbances like Suez blockage, port congestion and shutdowns have exacerbated the situation. Most market participants expect the current challenges to prevail at least till the first quarter of 2022. However with these price freeze announcements, bearishness among the exporters and a slight dip in rates on the Asia-Europe route, it won't be too surprising if the container trend bucks market anticipations once again."
While the current FAK on active North Asia to West Coast North America route is $9,000/FEU, the all-inclusive premium rate is within $15,000-$22,000/FEU, Platts data showed.
Almost 30-40 ships are reportedly lined up across leading ports in the U.S. So, an announcement by Maersk and MSC that they have cancelled 4 scheduled Asia-North Europe loops is adding to the woes of shippers. Are these "temporary" announcements by carriers to hold rates enough to soothe tempers? "The container market is facing a lot of stress now, as you can imagine with port congestion and logistical uncertainties. There are a lot of delays happening and the blank sailings affected the schedule reliability further," Tyagi said. The prevailing challenges in the container markets are unlikely to clear up overnight, "so the current trends suggest that the bullishness may continue till the start of next year. But the container market may surprise us once again."