CMA CGM unveils its customer centricity strategy
March 7, 2018: On the occasion of the 18th TPM Annual Conference currently taking place in Long Beach, California, the CMA CGM Group has unveiled its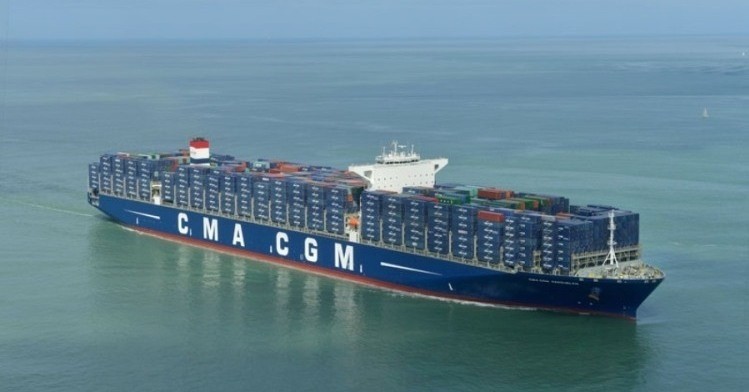 March 7, 2018: On the occasion of the 18th TPM Annual Conference currently taking place in Long Beach, California, the CMA CGM Group has unveiled its customer centricity strategy to create the customer experience of tomorrow.
A year ago Rodolphe Saadé, chairman and CEO of the CMA CGM Group, defined 'Customer Centricity' as one of the Group's core strategies. Since then, the Group has reevaluated the way it works with its customers, to have a clear understanding of their expectations, in order to deliver a consistent and a rewarding customer experience throughout their business journey.
The shipping company's strategy will place more timely and relevant information in customers' hands. It will also make better use of the information to anticipate customers' needs. CMA CGM's investments in analytics and business intelligence are focused on creating multichannel customer service capabilities.
Within the coming months, innovative and revolutionary new products will be offered to the Group's customers. Among these new offerings are- a new finance solution to help its customers expand their business abroad; a digital agency allowing 100 percent digital interactions between CMA CGM and its customers with advanced online customer service; customer service online (US and FR), chat application, online dispute and claims, document self-service, new reporting dashboard and simplified and more user-friendly interfaces, including a simplified dashboard, one-step booking, and mobile follow-up; online payment will be developed worldwide; a personalised assistant to help customers reach new markets; new logistics solutions, such as advanced hubs to accelerate customers' supply chain as well as enhanced inventory visibility and accuracy.
Smart containers will be a standard offering for CMA CGM customers. Developed in partnership with and powered by TRAXENS, smart containers are advanced system providing complete, reliable and on-time data for customers. They will allow for near real-time information, even during inland transport: geographic position, external and internal temperature variations, humidity variations, shocks and door openings, personalized alerts, visibility to react to aberrations in supply chains, geo-fencing notification of in/out movement of defined sites, and container unloading notification to organise inland transport right on time.
The containers are fully integrated in the processes of CMA CGM to deliver immediate benefits to its customers. With more than 15.6 million containers transported by CMA CGM in 2016, the introduction of smart containers into the Group's fleet means that large amounts of information will be collected and analysed to improve the service provided to its customers.