CMA CGM to acquire stake in CEVA
April 24, 2018: CMA CGM has announced it has reached an agreement to acquire an equity stake of nearly 25 percent of CEVA Logistics AG, a global leadi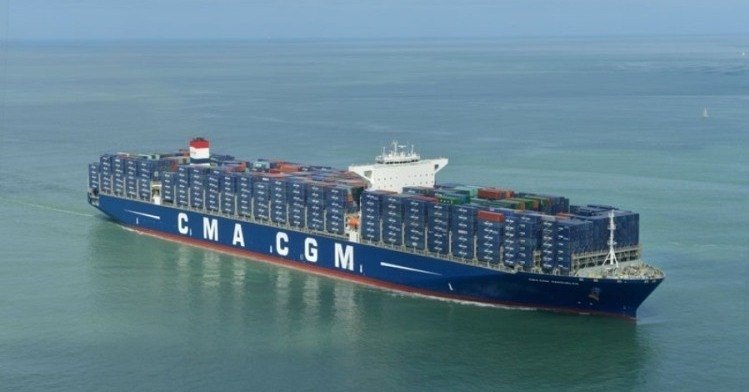 April 24, 2018: CMA CGM has announced it has reached an agreement to acquire an equity stake of nearly 25 percent of CEVA Logistics AG, a global leading player in the logistics sector. CMA CGM has committed to subscribe for mandatory convertible securities of CEVA in an estimated amount between 380 and 450 million CHF. These securities will be convertible into CEVA common shares subject to obtaining all required regulatory approvals. This equity investment takes place in connection with CEVA's planned initial public offering on the SIX Swiss Exchange, announced on 20th April 2018, and remains conditioned upon its successful completion.
With this transaction, CMA CGM aims to grow its presence in the logistics sector, a business closely related to shipping.
A global leader in logistics and with more than 56,000 employees and temporary/agency workers in 160 countries, CEVA posted revenues of over 7 billion dollars in 2017. CEVA is a major player in contract logistics, providing end-to-end supply chain solutions, and managing more than 9 million square metre of warehouses in more than 750 sites in the world. It is also ranked 10th in the world in freight forwarding, with a strong footprint in Asia. Its long-standing blue-chip customer base includes leading players in the automobile, consumer and retail (including e-commerce), industrial and aerospace, technology and healthcare sectors.
Following this equity investment, CMA CGM will nominate two members of CEVA's Board of Directors. The two companies have agreed to explore potential opportunities to work together towards the development of joint commercial offerings, according to terms that will be defined in the coming months.
Commenting on the proposed transaction, Rodolphe Saadé, chairman and CEO of CMA CGM stated, "With this proposed investment in CEVA, CMA CGM makes a significant move, in line with its development strategy. CEVA is a major player in the logistics business, which is closely related to the shipping industry. Together, the two companies will also explore possible cooperations allowing us to propose an ever more differentiated and qualitative offering while integrating services beyond maritime transport."
The closing of the transaction remains subject to the completion of CEVA's IPO as well as to the approval from regulatory authorities.