CMA CGM set to acquire Containerships to strengthen its intra-European offer
June 22, 2018: CMA CGM Group has inked a deal with Container Finance Ltd Oy, under which the container shipping and logistics business Containerships (and Container Finance's holdings in Multi-Link Terminals Ltd and CD Holding Oy) will become part of the CMA CGM Group. The Finnish company is specialised in the intra-European market and is likely to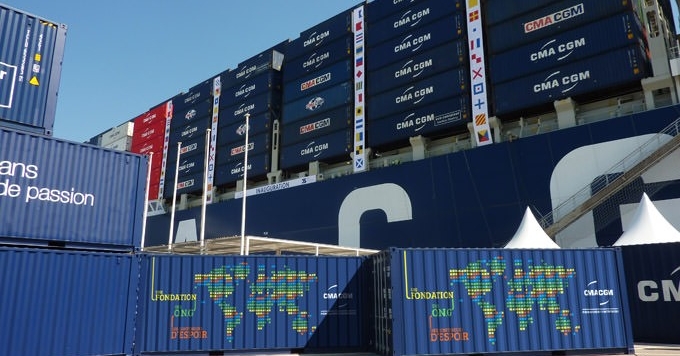 June 22, 2018: CMA CGM Group has inked a deal with Container Finance Ltd Oy, under which the container shipping and logistics business Containerships (and Container Finance's holdings in Multi-Link Terminals Ltd and CD Holding Oy) will become part of the CMA CGM Group. The Finnish company is specialised in the intra-European market and is likely to strengthen CMA CGM's intra-European offer.

This transaction remains subject to approval by the relevant authorities.

Founded in 1966, Containerships is an Intra-European Shortsea specialist with a strong presence in the Baltic market, Russia, Northern Europe, North Africa and Turkey.

With a workforce of 560 people, Containerships offers its customers a complete range of services, as well as logistics solutions by ship, truck, rail and barges. Containerships' network will efficiently complement CMA CGM and its affiliate MacAndrews' service offering in North Europe and the Mediterranean. Containerships will take delivery of four LNG-fueled vessels between August 2018 and January 2019.

CMA CGM Group is currently present in the intra-regional market through its subsidiaries- CNC in Intra Asia, Mercosul, one of the leading players in Brazil's domestic container shipping market, Sofrana, a key player in the Pacific Islands regional maritime trade, or MacAndrews in Europe.