CMA CGM moves ahead with integration, buys 51% stake in Colis Privé Group
The CMA CGM Group announced a preliminary agreement to acquire 51 percent stake from the HOPPS Group in the Colis Privé Group, France's leading player in deliveries to consumers.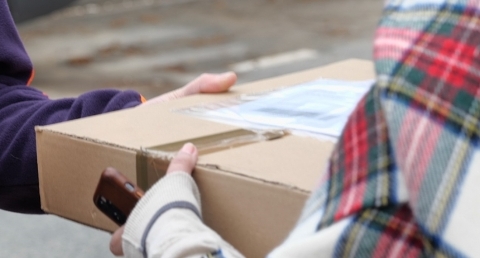 January 31, 2022: The CMA CGM Group announced a preliminary agreement to acquire 51 percent stake from the HOPPS Group in the Colis Privé Group, France's leading player in deliveries to consumers.
The agreement also gives CMA CGM the option of raising its interest in Colis Privé at a later date, according to an official statement from CMA CGM.
The deal will strengthen the presence of CEVA Logistics, CMA CGM's logistics subsidiary, in e-commerce services, especially last-mile deliveries.
Colis Privé, a specialist in home and relay deliveries to consumers founded in 2012, has delivered more than 70 million parcels right across France via its network of nearly 110 regional branches. Colis Privé has also established a presence in Belgium, Luxembourg, and Morocco, and has announced the launch of activities in the Netherlands.
The Colis Privé Group reported a turnover of €234 million in 2020, and is organised around three major entities - Colis Privé France, Colis Privé International and Colis Privé Store. The group operated in four countries in the second half of 2021 across five hubs including one in Belgium and 100+ agencies.
"The addition of Colis Privé will boost CEVA Logistics' expertise and service offering in e-commerce, a booming business area, and in parcel deliveries to consumers thanks to the know-how of Colis Privé's teams led by Jean-Philippe Bergougnoux, its CEO." the statement added.
"The acquisition of a majority stake in Colis Privé is an important step in the development strategy of our logistics activities," says Rodolphe Saadé, Chairman and CEO, CMA CGM Group. "This operation will enable us to offer end-to-end logistics solutions to our e-commerce customers for whom the last mile is a critical stage. By leveraging the global presence of our subsidiary CEVA Logistics, our ambition is to develop Colis Privé internationally, starting with Europe where the company is already established."
Frédéric Pons and Eric Paumier, co-founders of Colis Privé said they are pleased with the prospect of this operation with CMA CGM, a world leader in transport and logistics."It will enable Colis Privé to accelerate its development in France and internationally thanks to the synergies and complementarities with the activities of CEVA Logistics. We are particularly proud to build with CMA CGM, a logistics hub of excellence based in Marseille that contributes to the local economic influence worldwide."
Vertical integration continues
CMA CGM had recently announced the acquisition of Ingram Micro's Commerce & Lifestyle Services (CLS) business1 to strengthen CEVA Logistics' existing e-commerce operations.BIG gets BIGGER. $10 billion deals in a span of days … and the result could change the dynamics of the supply chain/logistics industry globally.
Denmark-based A.P.Moller-Maersk (Maersk) has signed a $3.6 billion deal to acquire 100 percent shares of Hong Kong-based LF Logistics. The deal adds 223 warehouses to Maersk's existing portfolio, taking the total number of facilities to 549 globally spread across 9.5 million square metres. The MSC Group is acquiring 100 percent of Bolloré Africa Logistics including all of the Bolloré Group's transport and logistics activities in Africa. The deal is based on an enterprise value, net of minority interests, of €5.7 billion.
The MSC Group, along with Lufthansa, is also bidding for the new Italian national carrier ITA Airways.