CMA CGM introduces dedicated drop-off empty containers facility at ICD Birgunj
26 February 2018: The CMA CGM Group has recently started an offering for drop-off of empty containers (post de-stuffing of Nepal-bound import cargo) a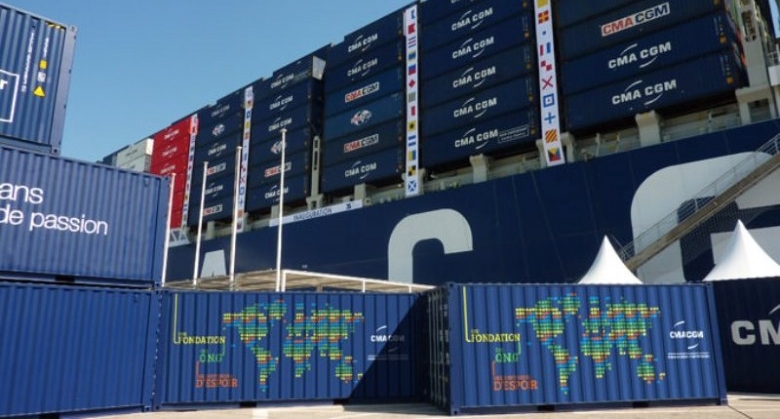 26 February 2018: The CMA CGM Group has recently started an offering for drop-off of empty containers (post de-stuffing of Nepal-bound import cargo) at ICD Birgunj, the key gateway dry port in Nepal, for Rail containers with 21 days detention free time for all Nepal Rail bound containers. This facility ensures substantial savings for the Nepal EXIM community and also efficiency of faster turnarounds.

The group recently organised a trade meet for the key stakeholders of the Nepalese EXIM community. This is the first event being organised by the group in Nepal, which has been served for many years via the gateway port of Kolkata. The evening was well attended by key representatives from the Nepalese and Indian stakeholders, including the Nepal Freight Forwarder's association and key beneficiary cargo owners.
The trade meet was organised by CMA CGM India, which is responsible for Nepal as well. Speaking at the occasion, Audrey Dolhen, Managing Director of CMA CGM India emphasised on the group's commitment in facilitating seamless logistics solutions for the Nepal trade including the wide coverage of rail and road options from Kolkata port to various key destinations in Nepal. Further, she also announced the formation of a dedicated team in CMA CGM's Kolkata office, who would be responsible for Nepal trade management.
The various initiatives of CMA CGM regarding customer centricity, one of the group's strategic priorities, were presented during the event. Among these initiatives, CMA CGM's e-business platform was presented. This platform provides enhanced visibility and transaction options, especially for hinterland customers in markets like Nepal.
CMA CGM connects Nepal with its world-wide maritime services via its hub ports in Colombo, Singapore and Port Klang, which is connected to Kolkata via dedicated feeder services.