Close to $63 mn worth of pharma products get expired or destroyed annually in domestic market
Close to 1.5% of medicines out of the $42 billion domestic pharma market either expire or have to be destroyed due to unfavourable conditions each year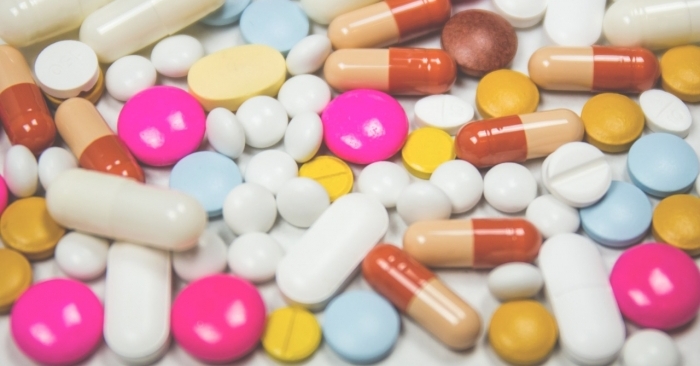 January 21, 2022: Out of the $42 billion domestic pharma market in India, close to 1.5% of medicines either expire or have to be destroyed due to unfavourable conditions during manufacturing, transit, or storage each year resulting in huge wastage and losses.
This is a condition that can easily be reversed thanks to new innovations and technologies in the pharma cold chain including during the manufacturing, packaging, and transportation process, say leading industry players who led deliberations on the theme 'Innovative Technologies to increase the Shelf Life of Pharma Products' at the Confederation of Indian Industry's conference on 'Cold Chain Logistics for Pharma Industry' held virtually on the 20, 21st January 2022.
CEO of Gubba Cold Storage, Gubba Kiran chaired the session and said that India is poised to become a global hub of pharma manufacturing in the world. "The pharma allied industry has been growing hand in glove with the pharmaceutical industry in the last couple of years. When India wants to be the manufacturing hub of the world, then the pharma allied industry will be the tail under the wings of the pharmaceutical industry in fulfilling this vision."
Highlighting the need for improvement in the manufacturing, drug delivery, and packaging system of the pharma cold chain, JPN Singh, MD of Scorpion Group said, "The Indian pharma industry is close to $42 billion and it has got the maximum number of USFDA facilities after the USA. Of the $45 billion domestic market, we export close to $30-32 billion. So there is close to $75-80 billion of manufacturing activity done by 3000 pharma companies through 10500 units and this creates an overall wealth of $75 - 80 billion dollars. That is a huge number and there is a lot we need to do to improve the product, salvage it and increase the shelf life of the product. One fact is that out of this $42 billion domestic market, close to 1.5% of the entire pharma (products) being manufactured in India goes for expiry which is close to $63 million worth of goods which is either expired or has to go through the process of incineration."
Speaking about a few solutions that can make for a reliable, viable, and sustainable cold supply chain possible including the use of reefer trucks and single-use passive packaging for this movement, Rajat Gupta, Founder & CEO, Tessol said, "When you speak about the overall consumption of pharmaceuticals, they need to move in a controlled, ambient kind of environment. The industry has been using ice packs and PCM which is essentially an engineered chemical with much higher freezing and melting points, its latent heats are higher and therefore it is much more efficient and effective compared to a gel pack. The pharma industry is pretty well aware of PCM technology but not so much on the truck's front. However, they are used much more on the passive packaging side. This becomes a plug-in solution for secondary movement of goods, where you can plug it in for 8 hours, charge, and then deliver for the next 10-12 hours and repeat. This can be extended to 24-30 hours as well and this will give you an upcountry movement solution."
Gupta also mentioned that proprietary PCM technology uses modular components similar to rechargeable batteries to store and release energy in a controlled manner, leading to 60 percent reduced cost in ownership, eco-friendly mode to ensure temperature guarantee of transporting pharmaceutical products. Sharing actual trip data that his company studied and undertook, he mentioned that for a journey of 220 km of 19-hour duration, the energy consumed with this technology was just 8kWh. He added that the refrigeration cost of this trip was Rs 80, which is 75 percent lower than other solutions.
Speaking about increasing the shelf life of pharma products like APIs and formulations and salvaging pharma products, JPN Singh batted for technologies and devices like the use of Air Handling units, Hapa Filters, Microfilters, and the process of lyophilization to help upkeep the quality of the product during manufacturing.
He said, "By reducing the microbial count, Air Handling Units (AHU) play the most important role in increasing the shelf life of products. In the Lyophilization process, we take away the moisture from the product and the microbial count can be reduced in multiple ways by a new drug delivery system, granulation system, or a process of nitrogen purging. So these are the ways that can play a major role in increasing the shelf life of the products during manufacturing."
Singh also welcomed the Indian government's recent move of allowing the use of blockchain technology into pharma logistics through a recent notification and said that this will enable streamlined visibility of movement and stakeholders through which drugs or medicines transit in the supply chain.