Clean mobility, e-comm get a leg up with new offering from EV brand Boom Motors
With the launch of its moto-scooters Corbett 14, the EV start-up has been seeing strong demand from the B2B segment, especially from the vehicle leasing partners of India's leading hyperlocal e-commerce brands who currently have a lion's share of its pre-purchase orders.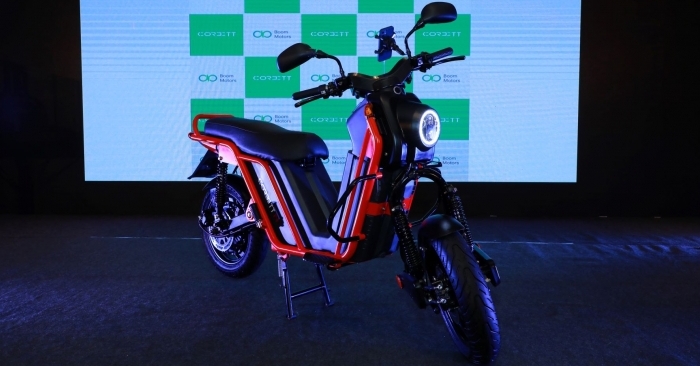 November 11, 2021: With 70-80 percent of pre-purchase orders stemming largely from the B2B segment especially from the vehicle leasing partners of popular hyperlocal e-commerce brands, new high-tech Coimbatore based EV brand Boom Motors has launched its first indigenous product - Boom Corbett on Thursday in Bengaluru.
While speaking to ITLN, Anirudh Ravi Narayanan, CEO of Boom Motors said, "These e-commerce companies prefer to remain asset-light, so they do not buy their own fleet of vehicles but prefer to do so via leasing partners or want EV manufacturers like us to enable their drivers to purchase the vehicle. We have tied up with one such leasing partner eBikeGo, which is a leading online platform that provides e-bikes on rent, who will be purchasing around 20,000 EV's from us. They may then rent it out to the delivery partners of quick commerce companies on a pay-as-you-go or a monthly rental basis. We have also received interest from similar hyperlocal delivery companies who wish to purchase vehicles in bulk for their delivery partners and in a way become a sales channel for us," he added.
Boom Motors will be offering customers an opportunity to purchase the moto-scooter for a 5-year EMI at ₹1,699 per month. Incidentally, it is the first EV company to introduce swappable batteries of 2.3kWh and 4.6kWh respectively with portable chargers that will allow the bike to be charged anywhere and thereby help tide over the lack of charging infrastructure in India.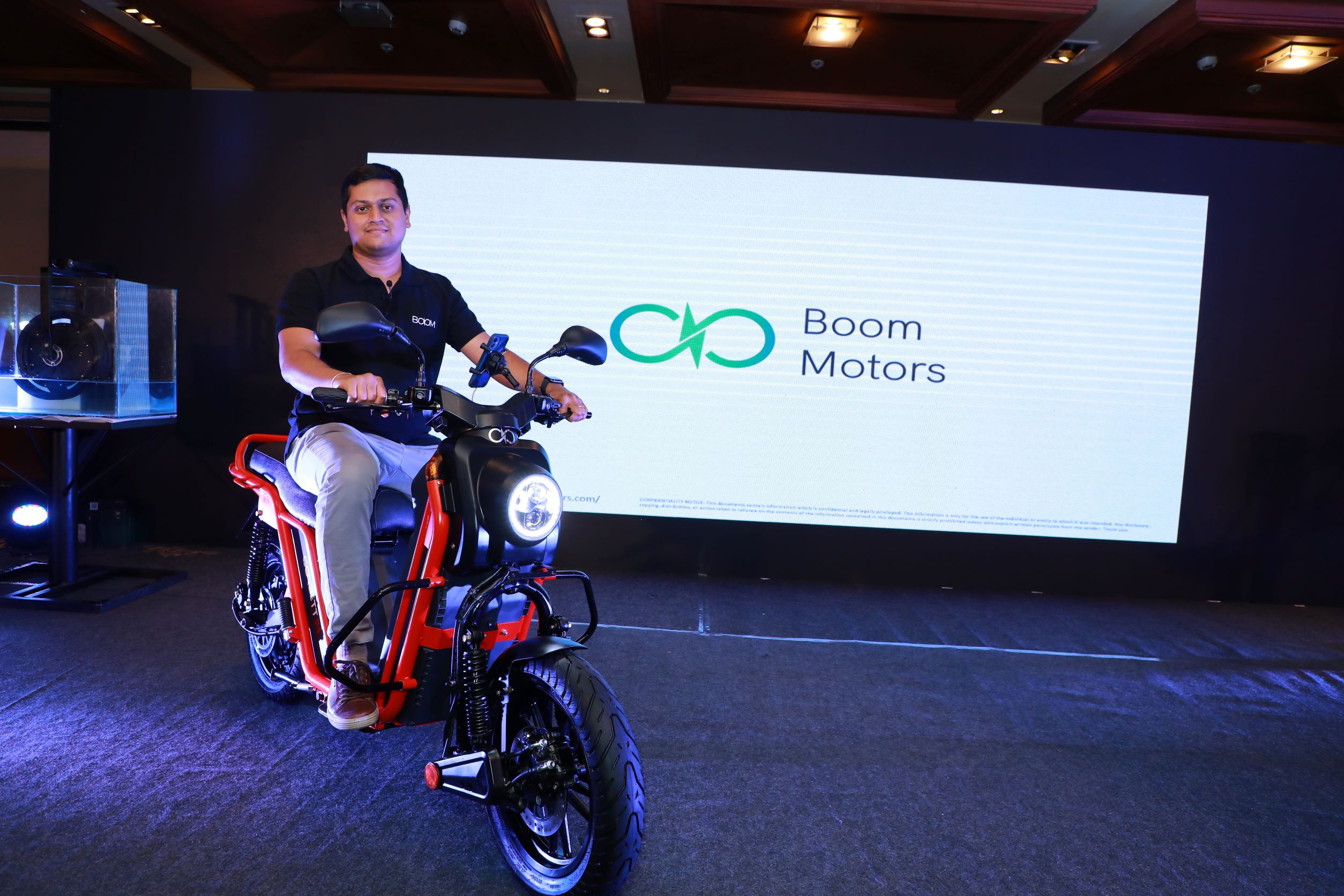 Anirudh Ravi Narayanan, CEO & co-founder, Boom Motors launching the Boom Corbett
"Based on increasing consumer confidence in EV's, the current ecosystem and consumer demand, we foresee the consumer demand spiking in the near term and the demand from B2B reducing to 10-20 percent. It was also our production launch on Thursday, as we had been on a pilot mode till now and we will be ramping up our production to serve this demand," he added.
Along with a 7-year warranty on its chassis and 5 years on the battery, the Corbett 14 also has intelligent features like petrol savings tracking, CO2 offset tracking, accident and theft detection and parental model. The price for the two variants starts at ₹89,999 for Corbett 14 and at ₹1,24, 999 for the Corbett14-EX or even lower with state subsidies.
The company's factory in Coimbatore is capable of manufacturing 100,000 bikes annually and the production has already started. The company officials said that it had a localised supply chain and 60 dealerships which are in the process of opening up and close to 24,000 service touchpoints across India.