CBIC announces rollout of Turant Customs at Mumbai & Delhi customs zones
July 31, 2020: Central Board of Indirect Taxes & Customs on Thursday announced the second phase roll-out of faceless assessment programme Turant Customs by introducing it to Delhi and Mumbai customs zones and extending the scope of the same at Chennai and Bangalore customs zones by including 27 more chapters of Customs Tariff Act, 1975 and appointi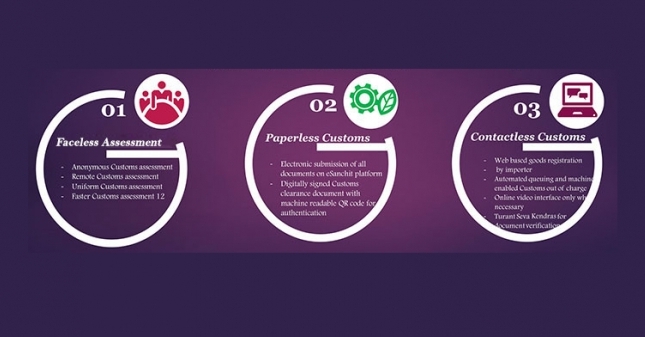 July 31, 2020: Central Board of Indirect Taxes & Customs on Thursday announced the second phase roll-out of faceless assessment programme Turant Customs by introducing it to Delhi and Mumbai customs zones and extending the scope of the same at Chennai and Bangalore customs zones by including 27 more chapters of Customs Tariff Act, 1975 and appointing six new nodal commissioners.
Started on June 6, 2020, the first phase of Turant Customs included Bengaluru and Chennai customs zones for items of import primarily covered by chapters 84 and 85.
The first phase marked the beginning of the pan India roll out of faceless assessment, in different phases covering other ports and items of import, leading upto this mode of customs assessment becoming the norm across the country from January 1, 2020.
The CBIC notice said, "Board has reviewed the 1st phase of faceless assessment at Bengaluru and Chennai and resolved few technical and administrative issues that arose. Board also noted that on expected lines the Faceless Assessment ushered in a smooth and faster clearance process with uniformity in assessment. It is clarified that the customs zones and the imports already covered under the 1st phase would continue and be treated as subsumed under the 2nd phase."

#InvestInIndia

To enhance the ease of doing business, @cbic_india has unveiled #TurantCustoms initiative ensuring faceless, paperless & contactless customs clearance of goods imported for manufacturing in #NewIndia.
Learn more: https://t.co/iYYU3Y4drH
#BondedManufacturing pic.twitter.com/7l79HEMAfa

— Invest India (@investindia) July 24, 2020