Cathay Pacific partners with Sonoco to enhance its pharma shipment services
April 11, 2018: Cathay Pacific's cargo division has entered into partnership with packaging solutions provider Sonoco ThermoSafe to lease PharmaPort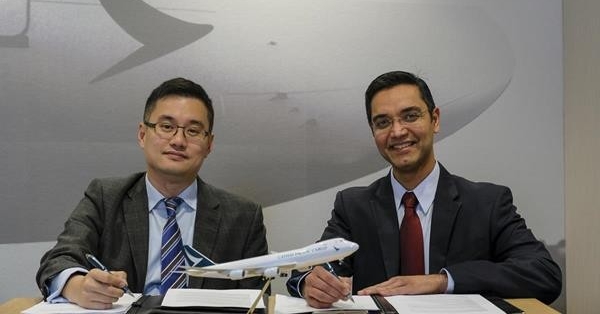 April 11, 2018: Cathay Pacific's cargo division has entered into partnership with packaging solutions provider Sonoco ThermoSafe to lease PharmaPort 360 temperature controlled containers.
The new ULDs will provide another active container solution to the Pharma LIFT portfolio of the air cargo carrier.
The PharmaPort 360 utilises proprietary hybrid technology to provide extremely precise, long duration +5C temperature control for transporting high value cargo for the world's leading biopharmaceutical companies. Once charged, the PharmaPort functions like an active temperature controlled container without the energy consumption, heat discharge or temperature variability of other compressor-based technologies.
The PharmaPort's hybrid technology allows it to operate on battery power substantially longer than competing active units used for bulk air shipments, and it also eliminates the need for refrigerated trucks for lengthy truck lanes. Additionally, the PharmaPort 360 is the only container in the industry that contains a fully integrated, FAA (Federal Aviation Administration) approved telemetry system, providing real-time, cloud-based data on payload and ambient temperature and key mechanical components, precisely synchronized with GPS location.
"Sonoco recently topped the list of Fortune's World's Most Admired Companies in the packaging sector. Its reputation for quality perfectly aligns with our own high standards for service delivery," said Frosti Lau, general manager of cargo service delivery for Cathay Pacific Cargo.
"This partnership enables the pharmaceutical supply chain to now directly lease from Cathay Pacific Cargo the best-in-class PharmaPort 360 temperature control containers on a one-way lease basis across the Americas, Europe and Asia-Pacific regions," said Vishal Khushalani, director of global marketing & business development for Sonoco Protective Solutions.
"Additionally, Sonoco's 300+ global locations allow the Sonoco ThermoSafe division to efficiently expand the depot network for leasing PharmaPort units across the globe."
Photo caption: Frosti Lau, Cathay Pacific Cargo and Vishal Khushalani, Sonoco sign agreement