FROM MAGAZINE: Cargo getting a top priority at IndiGo
IndiGo is India's largest passenger airline with a market share of 43.4 percent as of February, 2019. Since its inception in August 2006, it has grown from a carrier with one plane to a fleet of 216 aircraft today.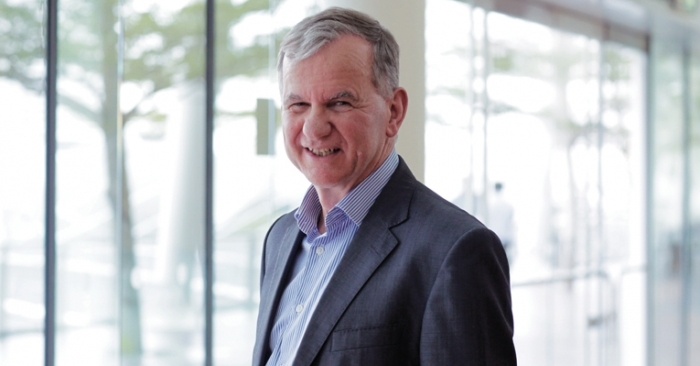 IndiGo is India's largest passenger airline with a market share of 43.4 percent as of February, 2019. Since its inception in August 2006, it has grown from a carrier with one plane to a fleet of 216 aircraft today. It currently operates flights to 68 destinations – 52 domestic and 16 international. The carrier has been making significant turnaround in performance in the recent past on account of it benefitting hugely from the domestic market ant its international operations are getting favourable tailwinds. The cargo side of IndiGo has also been growing at a steady pace, though not as good as the passenger side, the carrier is focusing on optimising its substantial belly capacity to increase revenue from cargo. William Boulter, chief commercial officer, IndiGo, spoke to Reji John on the sidelines of IATA World Cargo Symposium in Singapore, recently about how IndiGo is building its cargo strategies and how important is cargo to the overall business of IndiGo. Edited excerpts from the interview.
What is the potential in India for air cargo and how important is cargo for IndiGo in its overall business?
IndiGo is a large airline. We now got over 200 aircraft. We are growing at 30 percent a year. In fact, in the last two years we have grown 70 percent in terms of our capacity. So, cargo obviously is becoming more and more an important part of our business; even though we are only a narrow-body fleet – a mixture of A320s and ATRs. We have taken delivery of our first A321 and we have 125 of them on order. But even with the A320 fleet we are able to carry substantial payloads for cargo and we are currently carrying about 240,000 tonnes a year. Mainly domestic, but increasingly international. It's about 80:20 ratio at the moment; but we see the international portion will increase. We just started flights to Hong Kong, which is a key cargo market. We fly many times a day to Dubai from different points in India and again from ex Dubai and Doha there is good cargo demand. Then there are other places like Kathmandu and Dhakka, which are very strong cargo markets. So gradually our focus is really on developing the international side of our business; but of course, India domestically will continue to remain a key part of our business for many years to come. Specifically, for cargo, at the moment we earn less than 10 percent revenue from cargo which is fairly typical of a narrow body airline. But we are focused on growing that. Recently we changed our cargo management and we are very confident that we have the right team in place and working with our partners in the industry and we are making very good progress.
Do you have any specific revenue target for the cargo division?
Well, as we grow the airline at 30 percent a year, clearely we want to grow cargo revenue in line with that. As to more specific targets, they are fairly commercially sensitive so I don't want to go into details now. But just to reemphasize that we are concentrating increasing efforts on cargo and indeed on an ancillary revenue apart from just cargo. We made a clear mention of this in our earnings call about six months ago. We specifically mentioned that we are going to put our focus on cargo and we have seen results since then. We have a great team in place and we are making great progress.
How optimistic are you about the Indian air cargo market and how do you plan to maintain double digit growth rate?
India has a great future from a commercial business point of view. We can see GDP is growing at 6 or 7 percent a year. And clearly the economy is in very good shape, particularly compared with other large developing economies and indeed it has moved ahead of China in terms of its growth rate. And I really think that there is a bright future. But having said that, as a proportion of total goods moving within India or exported out of India, air freight will only be a small proportion. But what one is seeing is that with the improvement in the road system, increasing amounts of goods is traveling on the roads to an extent by rail and therefore the airfreight business has not grown, perhaps as fast as one would anticipate. I think the latest numbers from DGCA (Directorate General of Civil Aviation is) show that the growth rate is in single digits, which is in contrast to the passenger side of business that is growing pretty consistently at 15 to 20 percent year on year. So, I would say, actually the airfreight growth is little bit disappointing at the moment. Our focus is on getting a bigger share of it as IndiGo. According to DGCA figures, we had a share that went down to the region of 24 percent. But we are determined to increase that. The latest month we are back to back to 30 percent. But again, there is contrast with passenger share which is higher. There is work to do for IndiGo on the cargo side. In terms of the national outlook for air freight, it will continue to grow but at a pace which is less than the passenger side.
Do you have any specific focus on any cargo commodity?
We are happy to take cargo of any description. But we don't have a specific focus on any particular type. We are carrying increasing amounts of perishable goods. Especially fish, seafood, number of vegetables. I think that is an area of growth for us, so we will be putting more efforts into that in the coming year. Since we have good connectivity through the major hubs into the export markets, another part of the business, which we are quite focused on, is actually carrying bonded cargo for transshipment to international carriers both inbound and outbound. Again, with our network, it is very hard to match as a competitor to IndiGo so we are quite attractive to a number of foreign airlines and we are very pleased that we have agreements with more than a handful.
How important it is for IndiGo to feed cargo into gateway airports for transshipments?
Both directions we are looking to expand that business. We have had some success in 2018 and we expect to that continue to grow in 2019.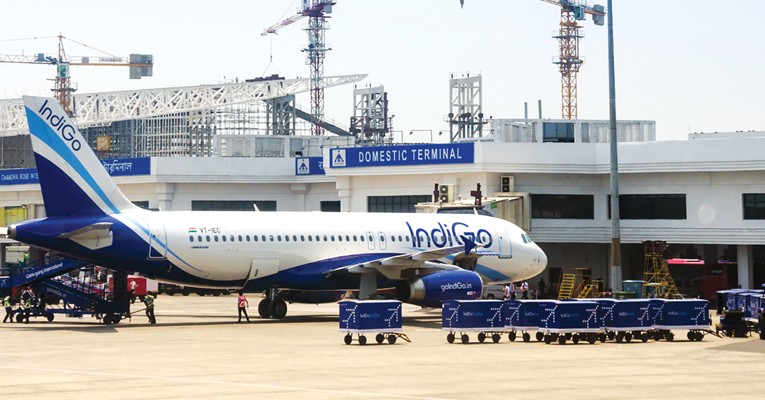 What is your assessment of the current aviation infrastructure development in India?
Infrastructure is critical in India. It is fair to say that part of our expansion plans has been limited by infrastructure in terms of slot availability at airports around India, particularly in the metros. But we obviously are in touch with airports constantly and our network planning team never gives up in its search for the right slots and we find the airports to be very cooperative and that they coped with our expansions pretty well, so far. Turning to cargo side, I mean, there are still airports in India which don't have any specific cargo facilities. Obviously, we are very interested in those airports developing cargo facilities so that we can ship cargo from these points with minimum of hassles. In some airports, the situation is that the cargo has to be shipped or accepted through the passenger check-in counters, and clearly that's not a situation that can be anything but temporary. I am delighted to see that a number of airports surround India where the focus is on cargo. I am very confident that Airport Authority of India (AAI) and the private airports will continue to develop cargo infrastructure through India.
As a carrier how important it is to connect India's export community to right markets and do you see that a conducive ecosystem is created to help Indian produce find new markets through air freight?
The great thing is that we are doing it in an environment which is pretty positive. In terms of produce that is being grown and is available for exports. India's GDP is growing very fast, and we can afford to wait our time and wait till facility is developed and then really maximize our use of them.
Do you think that India needs more freighter operators?
That is an interesting point. We are not in the market for freighters ourselves. We are growing our fleet approximately 30 percent a year, which obviously provides substantial capacity even with A320 narrow body fleet. So, we won't be in the market for freighters ourselves. As to the general question whether India can support more freighter operators, I think, that is the question for those who are operating freighters.