Skye Air, Flipkart Health collaborate to deliver medicines in Kolkata
This initiative will see up to 20 flights each day, each delivering a payload of up to 5 kgs of medications from the Warehouse to Health Buddy OTC locations around the region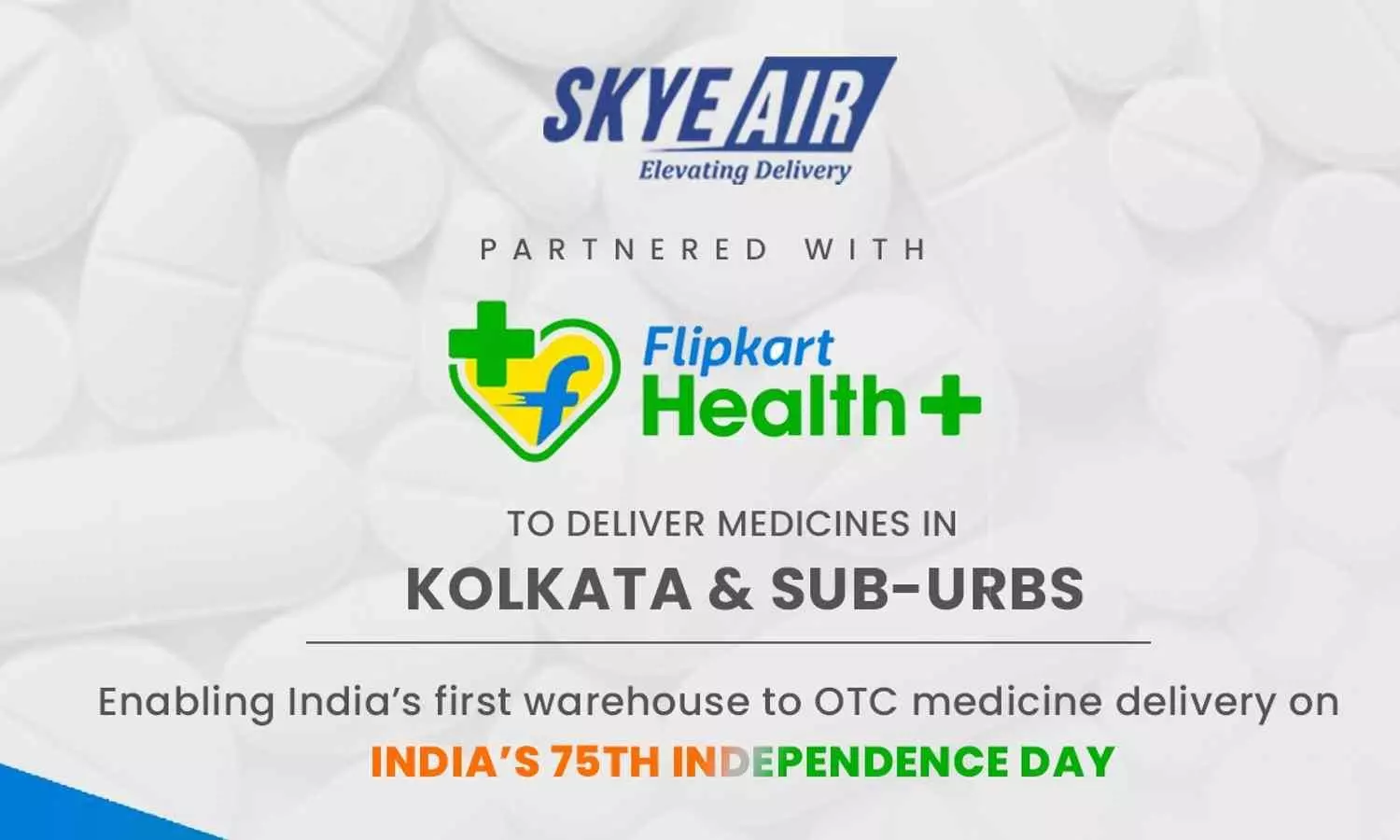 Skye Air Mobility partnered with Flipkart Health, a medical branch of Flipkart Internet, to deliver pharmaceuticals by drone. The collaboration began with the launch of BVLOS flights from the Flipkart Health warehouse in Baruipur, West Bengal, to several Health Buddy OTC sites in Kolkata and suburbs.
This initiative will see up to 20 flights each day, each delivering a payload of up to 5 kgs of medications from the Warehouse to Health Buddy OTC locations around the region. The flight's maximum aerial distance will be 16 kilometers. The testing will continue until September 8, 2022.
Ankit Kumar, CEO, Skye Air Mobility, said, "On India's 75th Independence Day, here we celebrate the adoption of drone delivery technology to reach and benefit the masses. We are extremely proud on our collaboration with Flipkart Health to enable faster delivery of medicines to the citizens of West Bengal. Drones are faster, sustainable, more accessible, cost-effective to operate and capable of doing multiple deliveries in a day. With the ongoing BVLOS trials, we anticipate to gather more data on route, flight, cost-economic viability in order to develop models for commercial flights to begin in the next few months."
Skye Air will use its most reliable UAV, Skye Ship One, to facilitate real-time deliveries while guaranteeing maximum flight safety and temperature monitoring throughout. The business will also use Artemis to carry medicines to far-reach areas, resulting in an inter-city/district model for Flipkart Health.
Further he added "The world is transitioning to sustainable mobility and on this Independence Day, it serves as a great example of how two companies (Skye Air & Flipkart Health) are giving shape to sustainable transportation solutions to reach Net Zero. It has been proven that Drone Delivery can reduce more than 50% carbon emission for the similar km/kg payload delivery via conventional trucks."