Garuda Aerospace raises $22 million, led by SphitiCap
With the investment, Garuda drones will be upgraded further in terms of cargo capacity, endurance, sensor quality, and data embedding with new technology choices.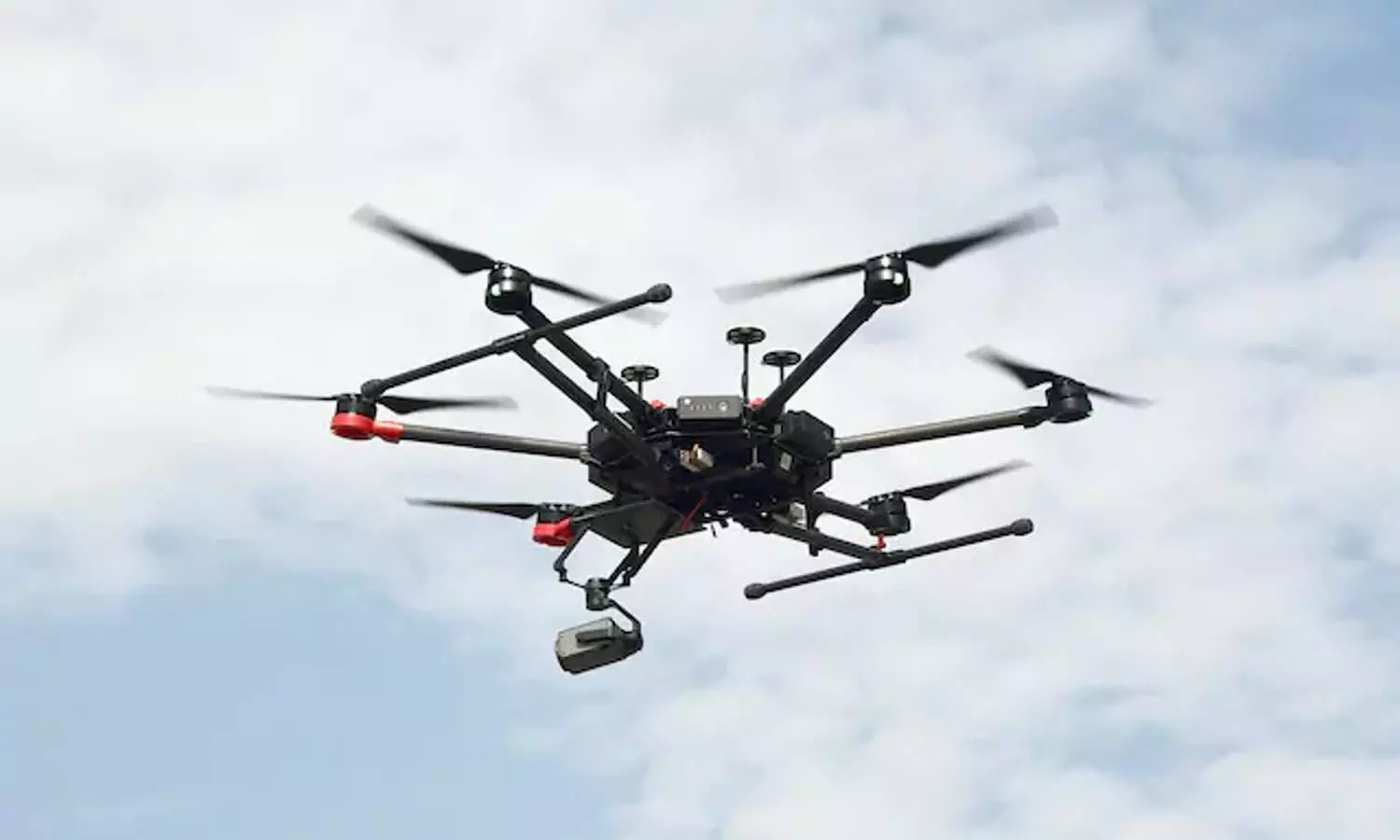 Garuda Aerospace announces raising $22 million in Series A funding. Venture capital company SphitiCap led the round with a $12 million investment, along with participation from other global investors, angel investors and HNIs at $5 Million.
Garuda Aerospace is largely regarded as the most valuable Indian drone company in the country. Previously, the business acquired $5 million in capital from an infrastructure development company, a group of HNI and angel investors from India, the UAE, and Singapore.
The funding will also be utilized to train and skill drone pilots and generate jobs by expanding its footprint in Tier II and III cities. Garuda drones will be improved further with respect to cargo capacity, durability, sensor quality, and data embedding with new technological options.
Agnishwar Jayaprakash, Founder and CEO, Garuda Aerospace said, "Garuda Aerospace is on the path to becoming the 1st ever Drone Unicorn Startup in India with receiving great validation from the Venture Capital firms and Investment communities. Garuda Aerospace aims to sell 25,000 drones in the next 18 months and is looking forward to exporting 10,000 drones to about 100 countries in the next 15 months. After my experience at Davos 2023, it was clear that Garuda Aerospace has the potential to scale globally, by manufacturing more Make in India drones and will help India to become the drone hub of the world by 2030."
Garuda Aerospace, which is already operating in PAN India, seeks to acquire considerable domination in rural regions, which will aid in the production of drones that would provide rapid delivery, lower costs, and increase accessibility.
While Garuda Aerospace continues to improve its existing offering, the funds acquired will be used to scale up and grow the company's operations. A portion of the funding will be utilized for R&D, speeding the development of advanced drone systems for the armed services in conjunction with global defence and aerospace corporations.
Pallav Kumar Singh, Managing Partner, SphitiCap said, "I am extremely thrilled and excited to be a part of Garuda Aerospace's growth story. Garuda Aerospace has built various types of drones with an interesting segment and their developments in the drone sector are one to watch out for. Given the evolving preferences and horizontal expansion with the usage of drones in several sectors, there is a vision of promising growth beneficial for both companies. With this, drones will be playing a major in nearly every sector in the future."
To help with the ongoing relief and rescue efforts in Turkey, Garuda Aerospace offered their DGCA-approved drones for disaster management operations. Garuda Aerospace deployed its Kisan Drone to transport emergency medicines, supplies, and food for victims as well as Droni Drone for surveillance in the most impacted areas to detect where people may be trapped beneath rubble piles.
"Garuda Aerospace has always stepped up during crises and has created massive impact by deploying drones for various emergency situations. Given the current situation in Turkey, Garuda Aerospace is deploying drones to support the ongoing rescue and relief operations. As a citizen of India, I'm humbled to support the NDRF in times of need," said Jayaprakash.
Garuda Aerospace has a fleet of 400 drones and a well-trained workforce of over 500 pilots spread across 26 locations in India. Former Indian cricket captain Mahendra Singh Dhoni has invested and serves as the company's Brand Ambassador. Garuda Aerospace has received DGCA approval (Type certification and RPTO) Produced in India Drones are causing havoc in various multibillion-dollar industries, including agriculture, infrastructure, Industry 4.0, and defense. Garuda's expansion strategy aims to become India's first Drone Unicorn Startup by influencing 1 billion lives.