ANRA Technologies seek near-term return on investment opportunities in India
ANRA Technologies, in collaboration with ideaForge and Asteria, conducted the first ever flight trials utilising new technology that allowed live tracking of drones through the internet.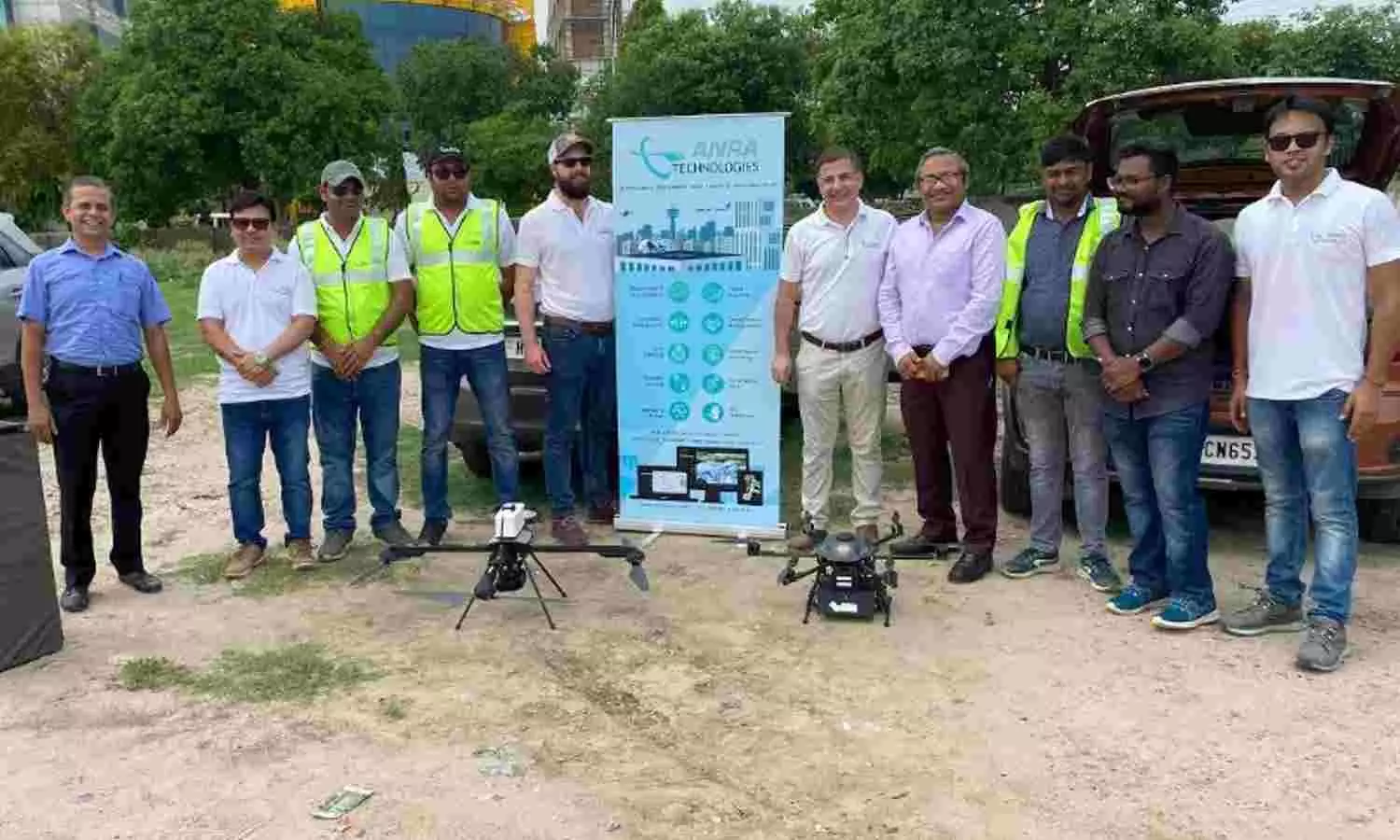 On Wednesday, ANRA Technologies demonstrated live tracking of drones in collaboration with two drone manufacturing companies, ideaForge and Asteria Aerospace. The trials featured two options: a software plugin and a tiny strap-on hardware module demonstrating the various ways to a tracking solution.
Drones manufactured by ideaForge, Asteria Aerospace, and ANRA were outfitted with these capabilities and linked via ANRA's SmartSkies Tracker Platform, allowing authorised users to see and track simultaneous drone activities taking place in the Delhi National Capital Region (NCR) and Bengaluru.
"I believe you can have all the drones in the sky but how do you enforce it if there is no means to identify them and if something goes wrong? So the SmartSkies Tracker Platform is from the standpoint of security, law enforcement, and public safety. It is a live tracking system as well as an identification system. Any authorised user may log in and view all the drones operating in, for example, Sector 18," Amit Ganjoo, CEO, ANRA Technologies told Indian Transport and Logistics News (ITLN).
During the trials, a drone manufactured and operated by Asteria Aerospace in Bengaluru and another drone operated by ANRA in the NCR were integrated as part of the demonstration using the software plugin with a simple API system while a third ideaForge drone was installed via a strap-on hardware module.

Following the successful demonstration, we asked Ganjoo about his future intentions for the Indian market. "We are just waiting for the market to grow so that opportunities may present themselves. There are still several challenges to overcome. So, in our perspective, it all boils down to identifying the right opportunity and executing the right business approach. We are not merely here to demonstrate our technology; we are here to find the ideal business opportunity with a quick return on investment and to deploy it across the vertical."

"We are analysing the industry and are in talks with some drone companies about medical distribution to remote regions in the country. Anything with a humanitarian focus, such as medical deliveries and security applications, is where we see an early return on investment from a financial and economic perspective."
Benefits of the technology? Small drones are difficult to track using traditional means such as radar, and not every drone is linked to a system that feeds information to a network that is then shared. The use of a software plugin at the drone's control station or strap-on hardware that electronically exchanges the drone's location and other associated information at regular intervals provides a new alternative, and trial successfully demonstrated this capacity in two distinct cities.
Each drones were tracked in real-time, with their whereabouts and other flight information available on the SmartSkies Tracker App. Drone operators may enable or disable tracking, and only authorised and privileged individuals could see tracking data via the SmartSkies Tracker App.
"Testing various solutions for Remote ID in the real world is a key first step towards arriving at a Remote ID ecosystem that delivers its objectives to Drone OEMs, operators & regulators. Using the strap-on device, we were able to derive key insights, which can help industry players recommend the right approach to building a Remote ID ecosystem within Indian unmanned airspace," said Ankit Mehta, the CEO & Co-founder of ideaForge in a press release.

ANRA Technologies, a global provider of end-to-end solutions for unmanned aircraft system (UAS) operators and airspace administrators, has also demonstrated the tracking and identification system in the United States, the United Kingdom, and Switzerland, where the app has been in operation since 2021.