Burgeoning e-commerce will lead to exponential growth in technology adoption
In an exclusive conversation with Surya Kannoth, Stellar Value Chain Solution's chief executive officer Deven Pabaru reveals the company's roadmap ahead.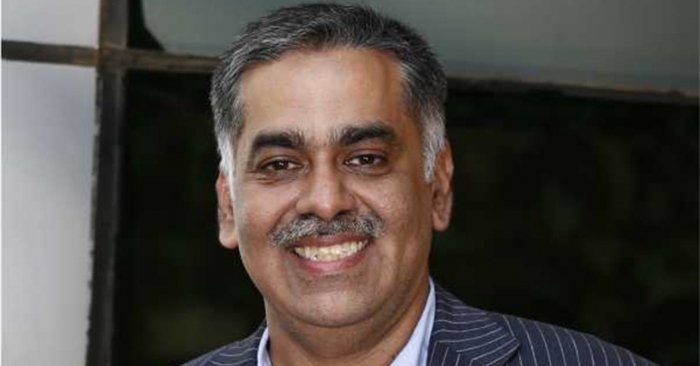 Stellar Value Chain Solutions, one of the largest consumer supply chain companies in India, currently operates more than 10 million sq. ft. Grade A distribution and fulfilment centres and transportation facilities. To be the disruptor and market leader, Stellar plans to have 50 million sqft of modern warehousing operations spread across over 40 logistics parks and 21 cities and running a cross-country fleet of 50,000 vehicles in all major formats of express, LTL, distribution and temperature-controlled transportation.
In an exclusive conversation with Surya Kannoth, Stellar Value Chain Solutions' chief executive officer Deven Pabaru reveals the company's roadmap ahead.
Can you tell us about your personal journey into Stellar – how did it begin? Was there a specific spark that led you on your journey?
I have been working in the supply chain space since long. As a supply chain professional, what bothered me and Anshuman Singh (founder of Stellar Value Chain Solutions) is that why we are not modern enough as compared to the global supply chain systems. So the purpose of the company was clearly to bring the supply chain ecosystem to a level that is equal to the world standard. Stellar was started on the same day that the GST was rolled out. I thought it was a terrific opportunity to actually work at scale and solve the problems that we have been trying to solve as a fraternity. And Stellar brings together the most important elements, which includes the knowledge required to transform supply chain capital and the intent of the entrepreneur with the focus to bring India into the top five.
Stellar Value Chain Solutions has been well invested in technology for a long time. But as you said, India has always shown certain reluctance in even considering the option. Are things changing now?
Before the implementation of GST, every state had its own set of rules and taxation. In such context, typically there is very little use of technology because loops are very local. India's supply chain ecosystem started becoming at scale only after GST. And that is one of the reasons why the adoption of some modern infrastructure like large logistics parks became easier because they cannot operate without WMS. Earlier, there was a Raju-style of inventory management where Raju would know exactly where the material is.
But now with a modern large-scale warehouse, which spans 1-1.5 lakh sq. ft. there is no choice but to move to a modern WMS, which can help you bring improved productivity and efficiency. So, both infrastructure, as well as technology, is being adopted in a big way by most forward-looking companies.
The second big thing has been the burgeoning e-commerce, which is leading to much bigger technology adoption. And you will see this force becoming exponentially bigger as times roll by.
Stellar is planning of creating 50 million sq ft of demand centres spread across 40 logistics parks and transport network centres in 21 cities and about cross-country fleet of 50,000 vehicles. In the current scheme of things, how high is sustainability on your priority list?
We are a signatory to the Net Zero by 2050. We are also building green buildings. Warehousing, in that sense, is not a very energy-intensive operation, unless it is a cold chain. So, we will be able to export the energy generated out of our modern facilities. From that perspective, we will be able to achieve our target even before 2050. We are also early adopters of electric vehicles; we already have a fleet of electric vehicles that we have rolled out. We are ready with our investments and our plan; we will bring sustainability into the core of our operations.
Stellar Value Chain plans to invest ₹25000 crore over the next five to six years. Would you be able to share how you intend to use these funds and shed some more light on your growth strategy?
There are multiple sets of people investing in us. We are an asset-light company; the logistics parks that we are building are built by our partners who invest huge sums of money in building those parts for us in time for us to occupy them. Equally, the modern trucks and related infrastructure is being invested by our partners who we work with across the country. Therefore, we are looking at investments to the tune of ₹20,000-25,000 crore over the next four to five years. So, capital is not a constraint for our growth.
With the acquisitions of Innovative Logistics, Kelvin Cold Chain and Patel Roadways, Stellar now runs a fleet of over 2,000 trucks in Express, LTL and temperature-controlled transportation. Where is the company headed next?
Ours is an orchestra party. In an orchestra, when you run with 100 plus musicians, the quality of music depends on how the power of each one of those 100 is harnessed and the potential is released. In our case, the orchestra includes our customers and vendors, and our ability to do this as we scale up will deliver benefits, which is music to everybody's ears. Our endeavour by acquiring these three companies in transportation, and with Stellar Value Chain's own logistics parks, is to reach every relevant consumer in the top 740 districts at super jetspeed time, thereby saving inventory and achieving highest level of customer expectation consistently. We believe the time has come to offer that as an integrated solution for everyone. And that's the promise. So, I think the work has just begun; we are nowhere close to where we want to go. Just for a standard reference. 50 million sqft of demand centres is a very small number in any large economy. What we are chasing today may look very big from an Indian standpoint, but from a global perspective, 50 million sqft is a very small number. We hope that once we reach there, we will think about what next to do. But that is the endeavour for the next three to four years.
This interview was originally published in Indian Transport & Logistics News' July - August 2021 issue.
Watch the interview on Youtube