FROM MAGAZINE: Building operational and technical competencies
Dachser, the "intelligent logistics" company, founded in 1930 by Thomas Dachser in Kempten/Allgäu, Germany, is one of the most successful companies in the world combining the ethical culture of a traditional family-owned enterprise with a passion for entrepreneurial excellence in logistics. Dachser today employs 30,609 people in 399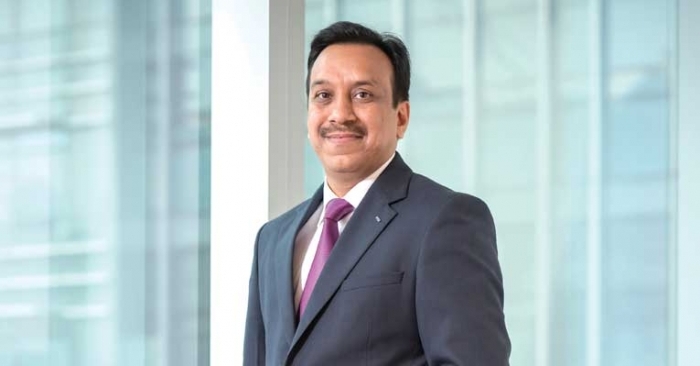 Dachser, the "intelligent logistics" company, founded in 1930 by Thomas Dachser in Kempten/Allgäu, Germany, is one of the most successful companies in the world combining the ethical culture of a traditional family-owned enterprise with a passion for entrepreneurial excellence in logistics. Dachser today employs 30,609 people in 399 locations across 44 countries. Dachser generated revenue of 5.57 billion Euros in 2018. That same year, the logistics provider handled a total of 83.7 million shipments weighing 41.2.8 million tonnes. In Asia, Dachser employs more than 1,817 people in 49 offices. As of 2018, Dachser Asia Pacific had annual sales of 432.6 million Euros. In the same year, the Asia Pacific division handled 378,100 shipments weighing 642,500 tonnes.
Huned Gandhi, Managing Director Air & Sea Logistics Indian Subcontinent, Dachser, speaks to Reji John, on some of the recent developments in the Indian Subcontinent and a few key initiatives in enhancing high yield cargo shipments from this region. Gandhi joined Dachser India in 2014 and his scope of responsibility was extended to the Indian Subcontinent cluster in 2017. Heading Dachser's extensive country organisations on the Indian Subcontinent, Gandhi has a strong focus on sustainable growth. Edited excerpts:
How significant was the IATA CEIV certification for pharma for your Mumbai and Hyderabad branches, two key pharma export hubs of India?
The Center of Excellence for Independent Validators in Pharmaceutical Logistics (CEIV Pharma) certification is a globally recognised certificate that acknowledges companies who excel in transporting Life Science and Healthcare (LSH) products. It is a hallmark for quality and an industry standard that recognizes the logistics service provider as being able to safely and efficiently handle pharmaceutical shipments through the supply chain to assure product integrity and compliance with national and international guidelines. Obtaining the CEIV Pharma certification is an important milestone for Dachser India, given that only a handful of companies are currently accredited in India. It emphasizes our continued focus for providing highly reliable logistic services to our valued customers in the LSH segment.
Has the IATA CEIV certification for your two branches already seen a rise in pharma export volume that you handle out of these two locations?
Dachser India embarked on IATA CEIV programme to enhance the efficiency and knowledge of our teams so that we can continue to offer high quality services to all our Life Sciences and Healthcare customers. We have been growing steadily on this segment and are confident of achieving strong growth over the years with the high quality we strive to offer.
For Dachser, what are some of the recent initiatives to increase the pharma cargo under temperature-controlled logistics?
The decision on whether to ship the goods by cool chain or under ambient conditions is taken by the shipper themselves in line with their product characteristics, stability level, regulatory requirements, etc. On our part we ensure that shipments are flawlessly delivered as per shipper's instructions and we also guide them on all available solutions for maintaining the required temperature during the transportation.
According to Dachser, what are some of the biggest challenges in temperature-controlled logistics for pharma products out of India?
Bringing up all the supply chain stakeholders, sub-contractors up to similar exacting standards that Dachser India and our customer's expect is quite a daunting task, which we are quite well coping that all parties that we work with are striving / working under the framework of GDP/CEIV guidelines.
As a global company in freight forwarding, what are some of the best practices that you bring on board and try to implement within India, which still lack standards that other advanced markets have?
Having a well-defined and living quality management system, investing in personnel training and development, structured approach to laying out standard operating process, documentation, route validation and lane assessment, deviation and exception handling, subcontractor management are some of the areas where we are implementing tried and tested best practices followed by the Dachser network and often they are further fine-tuned in close collaboration with our customers.
Recently, Dachser India was also granted the certification to be an Authorised Economic Operator (AEO), how does it make Dachser different?
Authorised Economic Operator (AEO) programme is regarded as a globally recognised quality mark that shows commitment towards security and efficiency in international supply chains. Compliance is therefore the most important aspect for qualification. Achieving the AEO status after going through the exceptionally stringent review process is an incredible accomplishment, this endorses our continued focus on compliance, supply chain security and our goal to provide highly secure and reliable services to our customers worldwide.
What are some of the things that Dachser did in its operations to achieve this prestigious certification from Central Board of Indirect Taxes and Customs (CBIC)?
Dachser India is well established and known as a reliable, compliant and a trustworthy partner. Our continues efforts to enhance international supply chain security during potentially disruptive times, company's exceptional level of reliability, digital process management and documentation to provide customers with maximum efficiency in customs clearance have helped us meet all the criteria for the AEO status.
How do you see certifications like the above (IATA CEIV for Pharma and AEO) enhance Dachser's value proposition to your customers?
With many years' of experience in handling life science and healthcare products, Dachser India is a cornerstone of Dachser's corporate air freight strategy. Building on this experience, Dachser India initiated the complex process of applying for the CEIV Pharma certification, which included a detailed and rigorous auditing process to ensure all facilities, equipment, operations and staff are compliant with industry requirements. The standards apply to handling, training, deviation management and efficiency of processes, ensuring the highest service and quality standards.
By way of CEIV certification at our Mumbai and Hyderabad branches, Dachser India has made a big step forward to further enhance its operational and technical competencies in serving our LSH customers. For logistics providers, AEO ensures, privileges include reduced examination and inspection, which translates into a faster transit of goods without case by case permission. In all, the certification serves to enhance competitiveness through swift custom clearance and simplified international trade.
This interview was originally published in Indian Transport & Logistics News' November - December 2019 issue.