Budget 2021: 10 things logistics industry expects from Nirmala Sitharaman
January 29, 2021: Finance minister Nirmala Sitharaman will be presenting India's union budget for FY 2021-22 before the parliament on February 1, 2021, which would have a definite influence on the economic growth of the country for next one year.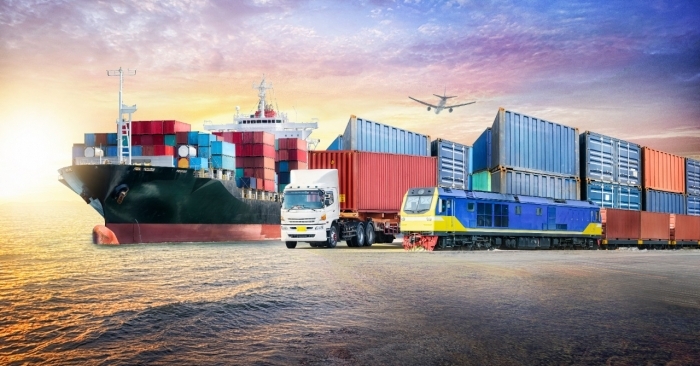 January 29, 2021: Finance minister Nirmala Sitharaman will be presenting India's union budget for FY 2021-22 before the parliament on February 1, 2021, which would have a definite influence on the economic growth of the country for next one year.
Since 2020 was a year with so much unpredictability, already the discussions are filled with too many speculations and expectations about the budget. The logistics industry is also expecting a lot from the finance minister and has put forth many recommendations as well.
The logistics industry is one of the key sectors of the Indian economy that has seen immense growth in the last couple of years. With improved logistics infrastructure, there is a significant growth potential of trade in general. During the pandemic induced lockdowns, the sector has stood the test of time by supporting the movement of essentials and non-essentials. Now it is expecting the government shower much-needed attention to it.
K Satyanarayana, co-founder & director, Ecom Express, said, "The expectations for the logistics industry are a series of supportive initiatives, such as effective execution of a well-defined National Logistics Policy (NLP), rationalization and relaxation of taxes for warehousing, and focus on creating a skilled workforce for logistics and supply chain."
Narasimhan Raghavan, director, Raag Technologies and Services, said, "We are expecting that the government will take further steps to strengthen the sector with reforms related to GST, and most importantly accelerate the implementation of initiatives under the Sagarmala and Bharatmala projects."
Ajay Mokariya, managing director, Shree Maruti Courier Service, said, "The government should offer incentives to the organized players for employing un/semi-skilled workforce and investing on their skill development. The NDA government should speed up the dedicated freight corridors project. The central government is working on National Logistics Policy and the same should be implemented at the earliest. The exponential increase in the excise duty on fuel has augmented the cost without an immediate increase in freight rates. Also, with the revision in the validity of the e-way bill, the same has been amended to 1 day for every 200 km of travel, as against 100 km earlier. This is a big setback for parcel and short-haul operations and the government must look into this matter to address the concerns of the sector."
1. Ease of doing logistics
Overall, the industry wants the post-pandemic budget to keep logistics as a priority sector, increase allocations for logistics and relax rules for ease of doing logistics business.
Satyanarayana noted, "Given the nature of the pan-India presence of logistics companies, we expect policies that make it easy for businesses to manage multiple offices spread across the country. Not all businesses have resources to meet the micro-level compliance requirements under various laws, such as The Shops and Establishments Act, Trade Licenses and CLRA provisions. The government should ease rules and also offer support/exemptions or single-window clearances to small and medium businesses from certain mandatory compliances."
2. Investment into logistics digitalisation
Logistics companies and industry experts want the government to focus more on the digitalization and infuse investments into digital technologies to push logistics innovations further.
Abhik Mitra, MD & CEO, Spoton Logistics, said, "It is imperative for the government to bring about a ground-breaking transformation in the logistics sector that encapsulates an increased use of digital technologies and automation. We urge the government to take dedicated measures to boost digitalisation so as to drive transparency and bring in the required predictability in logistics."
"While goods are moved from one place to another, it is generally required for the transporter to carry a hard copy of the invoice, the government must also do away with this by way of e-way bill digitalisation," he added.
Raj Saxena, founder & CEO, LogisticsNow, noted, "Covid-19 pandemic highlighted the need to create resilience in our supply chains, a great starting point for which would be creating the national registry of truck drivers, and structure linking it to Aadhaar. This will enable the government to directly communicate with truck drivers, especially in the case of pandemics, floods or other severe situations. As truck drivers are the backbone of the logistics & transport industry, the initiative will also emphasise on safety on highways, and drivers' well-being through insurance, medical facilities etc."
Satyanarayana said, "Several players, driven largely by the e-commerce boom, have implemented some of the latest technologies such as automation, IoT, AI/ML for smart warehousing and logistics. In order to provide the much-needed impetus, the industry is expecting policy support and tax relaxations that will help infuse investment particularly on technology and make India's logistics industry more competitive globally."
3. Incentives for electric vehicles
Electric vehicles seem to be the future not only to aid logistics but also for the case of sustainability. Logistics industry wants the government and budget to incentivize and subsidize the use of electric vehicles.
Aneel Gambhir, CFO, Blue Dart, said, "Electric vehicles have the potential to aid in last-mile delivery while also adding to environmental protection. The government should incentivize the use of electrical vehicles and focus on strengthening the infrastructure for enabling easy manufacturing and usage of EVs and EV-related elements."
Satyanarayana noted, "Subsidy/incentives for the usage of electric vehicles (EVs) for logistics purposes and for transportation of goods could go a long way to help EV adoption in the long run."
4. Bring fuels under GST
Rising fuel prices present a challenge for the logistics industry, as increasing costs typically force players to either raise prices or suffer financial losses.
Gambhir, informed, "Government could consider rolling back additional taxes levied on petrol and diesel prices. The additional taxes levied during the pandemic are hurting the cost of transportation. It is also leading to high inflation."
Mitra, noted, "The government must bring fuel under the purview of GST as this could fundamentally transform the Indian logistics sector."
Satyanarayana said, "Neutralization or relief measures must be provided by the government so that the pressure on the transportation costs is contained and it does not have an impact on the viability of operations.
5. Push on production-linked incentive
The central government in November 2020 introduced the production-linked Incentive (PLI) scheme to boost manufacturing in India. The scheme for 10 labor-intensive sectors including pharmaceuticals, telecom, automobiles & auto components, textile, food products among others has already been approved by the cabinet.
Prakash Patel, founder & managing director, Bhumi World, said, "Through the 2021 budget, the production-linked Incentive (PLI) scheme could get a further push. This scheme is aimed at attracting investments and creating economies of scale and is also expected to enhance exports and make India an integral part of the global supply chain at a time when India is trying to woo investors looking to set up manufacturing hubs outside China."
6. Solve regulatory overlaps in MMLPs development
There has been a thrust on the development of multimodal logistics parks (MMLPs) in the past few years to boost multimodality and integration of logistics services in the country.
Patel noted, "Issues such as regulatory overlap between multiple agencies for MMLP development, acquisition of land for the construction of the infrastructure among others have been impediments to the development process. Delineation of a dedicated land bank for logistics facilities could be considered across all states to streamline and speed up the land acquisition process."
7. Privatisation of logistics infrastructure
The government should and the budget must start the privatisation of logistics infrastructure to streamline and optimise the logistics in the country. The industry leaders have some recommendations to make.
Raj Saxena, founder & CEO, LogisticsNow, explained, "While the vision of government plans is commendable, to execute them fast, industry players should actively partner with initiatives like Bharatmala, Sagarmala, UDAN etc. to expedite overall development of the sector under comprehensive partnership models for Indian and multi-national investors and corporations. The government can also consider strategically bundling of assets in the privatization of logistics which are related to the public sector undertakings rather than standalone sale which ensure better value for all stakeholders like Shipping Corporation of India (SCI), CONCOR, Central Rail Side Warehouse Company, etc."
"The industry bodies and government must encourage more public-private partnerships for Central Warehousing Corporation, State Warehousing Corporations, with partners who win the bid for CONCOR and other such corporations. For example, SCI and CONCOR both had an interest in coastal shipping, and therefore they could provide end to end connectivity in the years to come. We must consider such synergies when privatizing, primarily, to maximize value and bring down logistics costs," he added.
Patel of Bhumi World, noted, "There is a need to boost private sector participation in logistics infrastructure creation. The focus should also be on developing and operating common user terminals with the government playing a facilitative role for easy access to land, providing road/rail connectivity to the facility, and supporting infrastructure in terms of water, electricity, and fuel."
Gambhir said, "Investing in better road infrastructure will fasten the movement of goods, help in reducing the costs and improve turnaround time for vehicles. Improvement of air infrastructure and connectivity will help the logistics industry to boost this sector.
8. Increased allocation for Western DFC
The year 2020 has disrupted and challenged the logistics sector in different ways. However, the logistics sector still serves as one of the key economic drivers because of its thriving infrastructure and improved connectivity. The logistics sector expects strong support and initiatives for the EXIM industry which will help in increasing volumes.
Prem Kishan Dass Gupta, chairman & managing director, Gateway Distriparks, said, "We hope the budget will have enhanced allocation to the Indian Railways for completion of the Western Dedicated Freight Corridor (DFC) project at the earliest so that the industry can benefit from the new rail infrastructure at this time when the focus is to increase manufacturing in India. This will immensely benefit ports, exporters, importers, shipping lines, container train operators and other consumers of Rail transport. As a logistics company, we are looking at the government's increased investment in infrastructure, which will provide further impetus to boost the overall economy."
Saxena of LogisticsNow noted, "Railway freight must also be reviewed to make it more dynamic and market-focused in order to enable better value/availability for manufacturers/bulk industries etc while enabling higher revenues for the railways over time. "
9. Reduce GST on sea transport
The shipping and port industry want the budget to focus on increasing the contribution of ports sector to the country's GDP. Ports is a significant driver of EXIM trade hence it becomes necessary to keep logistics cost low to encourage exports.
Rajiv Agarwal, CEO and managing director of Essar Ports, said, "Indirect taxes on port services has increased to 18 percent GST as industries like thermal power plants, fertilizer and refineries are needed to pay higher logistics and manufacturing cost (on account of no GST Credit) for their raw material movement like coal, LNG and crude oil, POL etc. This is impacting the competitiveness of sea transport as an option as compared to rail and roads that are less environment-friendly modes of transport. Hence, GST for sea transport should be reduced to 12 percent for more sustainable benefits."
10. Autonomy for modernisation of ports
Presently PPP Projects and Major Port Trusts compete for cargo at ports, which leads to a conflict of interest. It is important that major ports should act as enablers with PPP projects driving the growth, according to the shipping industry.
Agarwal noted, "To further strengthen the current position of the industry players, it is critical for ports to be given enough autonomy and decision making power to stay ahead in terms of modernization and technological enhancements."
"Mechanized berths, sufficient stockyard and multimodal evacuation systems for fast turnaround of vessels are key enablers for productivity and efficiency of ports & terminals. To achieve this, investments will be required in dredging, developing adequate civil infrastructure and securing land along with the latest technology equipment to create a mechanized and environment-friendly cargo handling," he said.
"The budget should also focus on the development of port bases industries and manufacturing hub. Taking cue from the success of Singapore, Dubai, Antwerp, Rotterdam and Houston for the blue economy with all-round development, we believe Hazira (Gujarat) and Paradip/ Mahanadi (Orissa) are two such locations which can be identified as the frontrunner for port-based industrial city prototypes in India. Innovative proposals for large scale development by private players must be awarded on high priority to boost the growth of the sector," he further added.