Budget 2020: What does it mean for transportation & logistics?
February 3, 2020: Finance minister Nirmala Sitharaman delivered her Union Budget 2020-21 speech on February 1 which received a negative response from investors as nations both equity benchmarks BSE and Nifty crashed over 2.5 percent. While BSE crashed around 1,100 points, Nifty went down the crucial 11,650 mark.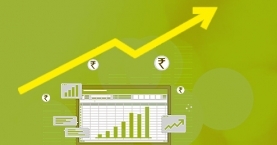 February 3, 2020: Finance minister Nirmala Sitharaman delivered her Union Budget 2020-21 speech on February 1 which received a negative response from investors as nations both equity benchmarks BSE and Nifty crashed over 2.5 percent. While BSE crashed around 1,100 points, Nifty went down the crucial 11,650 mark.
Budget 2020 for logistics in capsule
The budget allocated Rs 1.7 lakh crore for the transportation sector in 2020-21, Rs 19.6 lakh crore for roads, Rs 13.69 lakh crore for railways, Rs 1.43 lakh crore for airports and Rs 1.01 lakh crore for ports, promised 100 new airports by 2024, flight & railway cold chain for farmers to transport perishables, electrification of 27,000 railway tracks, more private trains to tourist destinations, corporatization and listing of at least one port, completion of National Waterway- 1 and announced the launch e-logistics market.
"This year's budget has come with a number of positive updates for the logistics and transport sector. A fund allocation of INR 1.7 lakh crores for transport and infrastructure including railway infrastructure enhancement, and investments in warehousing and logistics, is a constructive step that will help boost growth across industry-verticals including manufacturing and help improve last-mile delivery, especially in rural geographies. We are hopeful that the port infrastructure will also get the much-needed improvement to bring them to a level where they are competitive in the global scenario," said Steve Felder, managing director, Maersk South Asia.
Rizwan Soomar, MD & CEO, DP World Subcontinent said "The government's efforts on encouraging more modes of transport such as rail and Inland Waterways will help bring down the cost of logistics, making Indian goods competitive globally. We welcome the FM's decision to set up Kisan Rail for transportation of perishable goods in special reefer containers, through the PPP model. This will further increase the share of railways in the multi-modal transport mix, which is skewed towards road, at present."
Prime Minister's review
Prime Minister Narendra Modi in a video message after the budget said "Modern infrastructure is crucial for modern India. The infrastructure sector is also a large employment generator. The 65 hundred projects at a cost of 100 lakh crore rupees will increase employment opportunities on a massive scale. The National Logistics Policy will also benefit the three sectors of trade, business and employment. The target of developing 100 airports in the country will give a new height to the flying experience of ordinary citizens, and a new impetus to India's tourism sector. We will boost the youth energy through start-ups and project development in the field of infrastructure."
"New arrangements will be made through Kisan Rail and Krishi Udaan schemes so that the farmers can easily market and transport their products. I believe that this budget will increase income, investment, Demand and Consumption, as well as will reinvigorate the Financial System and Credit Flow. This budget will meet the current needs of the country as well as the future expectations in this decade," he added.
Sharing my views on the #JanJanKaBudget https://t.co/ipsAaMO0lJ

— Narendra Modi (@narendramodi) February 1, 2020
Logistics Policy
Though the much waited Logistics Policy wasn't released along with the budget as expected, finance minister promised that it will be released soon and will have clear distinction about the regulatory roles of state and the central governments.
"A National Logistics Policy will be released soon. It will clarify the roles of the Union Government, State Governments and key regulators. It will create a single-window e-logistics market and focus on the generation of employment, skills and making MSMEs competitive," said Nirmala Sitharaman.
Road Transport
The budget has earmarked Rs 19.6 lakh crore to build and improve roads across the country. Finance minister promised a fast-tracked development of 2500 kilometres of controlled-access highways, 9,000 economic corridors.
"Prime Minister had highlighted that Rs 100 lakh crore would be invested on infrastructure over the next 5 years. As a follow-up measure, I had launched the National Infrastructure Pipeline on December 31, 2019, of Rs 103 lakh crore. I propose to provide about Rs 1.70 lakh crore for transport Infrastructure in 2020-21," the minister noted.
"Accelerated development of highways will be undertaken. This will include the development of 2,500 kilometres access control highways, 9,000 kilometres of economic corridors, 2,000 kilometres of coastal and land port roads and 2,000 kilometres of strategic highways. Delhi-Mumbai Expressway and two other packages would be completed by 2023. Chennai-Bengaluru Expressway would also be started," she added.
Rajesh Neelakanta, ED & CEO of BVC Logistics said "The focus on logistics through the development of 9,000 kilometres of economic corridors is a welcome move. It will encourage economic transformation and seek to improve connectivity that is much needed for the growing economy. We look forward to the National Logistics Policy which will clarify the roles of the Union Government, State Governments and key regulators. We are keen to know about the e-logistics market as mentioned by FM. It will be interesting to see the thrust on agri-warehousing and proposal of running Self Help Groups (SHG) in the villages to reduce logistics costs. We are hoping that the local economy will revive through the SHG. The initiative to invest 100 lakh crores in infrastructure will definitely have a positive impact on the nation's logistics and transportation industry both from a business and connectivity perspective."
Air transport
The 2020-21 budget of India has separated Rs 3797 crore to civil aviation with a particular focus on improving regional connectivity by building 100 news airports and formulating a cold chain for farmer produce.
"Air traffic has been growing rapidly in the country as compared to the global average. One hundred more airports would be developed by 2024 to support Udaan scheme. It is expected that the air fleet number shall go up from the present 600 to 1200 during this time," said the finance minister.
"KrishiUdaan will be launched by the Ministry of Civil Aviation on international and national routes. This will immensely help improve value realisation especially in North-East and tribal districts," she added.
Railways
Rs 13.69 lakh crore has been allocated for railways with focus on electrification of 27,000 railway tracks, building cold chain on the rail, more private trains and solar power capacity to be set up alongside rail tracks.
"To build a seamless national cold supply chain for perishables, inclusive of milk, meat and fish, the Indian Railways will set up a "Kisan Rail" - through PPP arrangements. There shall be refrigerated coaches in Express and Freight trains as well," says finance minister.
"More Tejas type trains will connect iconic tourist destinations. High-speed train between Mumbai to Ahmedabad would be actively pursued. 148 kilometres long Bengaluru Suburban transport project at a cost of 18600 crore, would have fares on the metro model. Central Government would provide 20 percent of equity and facilitate external assistance up to 60 percent of the project cost," she added.
Seaports
The budget allocated Rs 1.01 lakh crore for seaports along the Indian coasts. The central government wants to make a framework keeping with global benchmarks needed for more efficient sea-ports.
"Our sea-ports need to be more efficient. Technology has to used to improve performance. A governance framework keeping with global benchmarks needs to be put in place. This government would consider corporatizing at least one major port and subsequently its listing on the stock exchanges," said Nirmala.
Inland Waterways
Inland Waterways has found a space in the budget, due to the central government's push for freight to move through waterways.
"Inland Waterways received a boost in the last five years. The Jal Vikas Marg on National Waterway-1 will be completed. Further, the 890 kilometres Dhubri-Sadiya connectivity will be done by 2022," she said.
Felder said, "The government aims to complete the National Waterway-1 in this year to effectively leverage inland waterways for freight transportation which is welcome news for domestic hinterland trade especially for refrigerated agro-commodities."
Warehouses at block/taluk level
With a focus on perishables, the budget envisions to build warehouses at block and taluk level and improve warehousing efficiency.
"India has an estimated capacity of 162 million MT of agri-warehousing, cold storage, reefer van facilities etc. NABARD will undertake an exercise to map and geo-tag them. In addition, we propose creating warehousing, in line with the Warehouse Development and Regulatory Authority (WDRA) norms. Our government will provide Viability Gap Funding for setting up such efficient warehouses at the block/taluk level. This can be achieved, where States can facilitate land and are on a PPP model. Food Corporation of India (FCI) and Central Warehousing Corporation (CWC) shall undertake such warehouse building on their land too," said Nirmala Sitharaman.