Boeing reports increased sales, 8% revenue growth to $15 billion
Boeing delivered 85 commercial airplanes in Q3, an increase of 204% from 28 deliveries in Q3. For the first nine months, deliveries increased 146 percent to 241 from 98.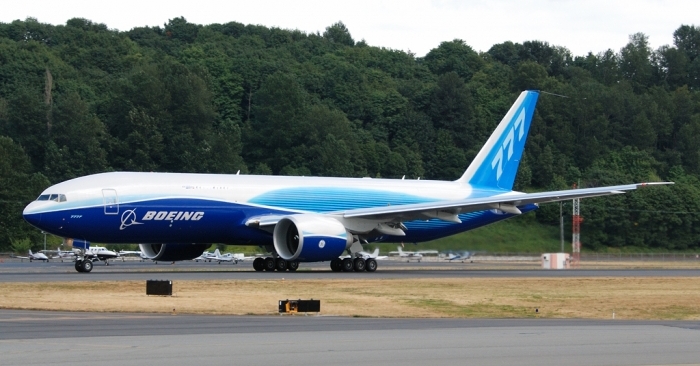 October 28, 2021: Boeing reported an 8 percent increase in revenue to $15.3 billion for the quarter ended September 30, 2021, driven by increased sales of commercial airplanes and services volume.
Net loss was down to $132 million from $466 million in the corresponding quarter of the previous year, according to the statement released by Boeing.
For the first nine months of 2021, revenue increased 11 percent to $47.5 billion and net loss was $126 million as against the earlier period net loss of $3.5 billion.
The freighter market remains robust, said David L Calhoun, president and chief executive officer, Boeing, in an earnings call after the announcement of the results. "With limited belly cargo capacity on passenger airlines, more dedicated freighters are being utilized to transport cargo. This is resulting in healthy demand for our freighter offerings, with 24 additional freighter airplanes ordered in the quarter and strong demand for Boeing converted freighters. In fact, our converted and new freighter orders through the first nine months of this year have already surpassed our highest annual freighter tally in history. As we look to the medium- and long-term, we see our original forecast still holds. We continue to expect passenger traffic to return to 2019 levels in 2023 to 2024, and then a few years beyond that, to return to long-term growth trends. "
Boeing is projecting the global freighter fleet in 2040 to be 70 percent larger than the pre-pandemic fleet, Calhoum said.
Commercial market demand continues to gain traction with broad-based vaccine distribution and border protocols beginning to open, Calhoun said. "Going forward, supply chain capacity and global trade will be key drivers of our industry and the broader economy's recovery."
Brian J. West, chief financial officer, Boeing, said the current anticipated "total 787 Dreamliner abnormal cost to be approximately $1 billion." Boeing has recorded $183 million abnormal cost in Q3 due to low 787 production. Boeing is dealing with several quality issues on its 787s and is working closely with the Federal Aviation Administration (FAA) on fixes.
"As of the end of the third quarter, we have approximately 105 787s in inventory. Timing of deliveries will be dependent upon completing necessary inspections in rework, ongoing fleet planning conversations with our customers and closing out our activities with the FAA," West added.
Commercial airplanes deliveries zoom
Segment-wise, Boeing delivered 85 commercial airplanes in Q3, an increase of 204 percent from 28 deliveries in Q32020. For the first nine months, deliveries increased 146 percent to 241 from 98.
Revenue increased 24 percent to $4.5 billion primarily driven by higher 737 deliveries but "partially offset by lower 787 deliveries." Loss declined to $693 million from $1.4 billion.

"Boeing is continuing to make progress on the global safe return to service of the 737 MAX," the statement said. Boeing has delivered more than 195 737 MAX aircraft since November 2020 after FAA's approval.
Airlines have returned more than 200 previously grounded airplanes to service. "31 airlines are now operating the 737 MAX, safely flying over 206,000 revenue flights totaling more than 500,000 flight hours (as of October 24, 2021). The 737 program is currently producing at a rate of 19 per month and continues to progress towards a production rate of 31 per month in early 2022."
The current 787 Dreamliner production rate is approximately two airplanes per month. "The company expects to continue at this rate until deliveries resume and then return to five per month over time." At its peak, Boeing was producing 14 787s per month but has repeatedly slashed its production rate of the aircraft, which stood at five planes per month this summer
The division secured orders for 70 737 MAX, 24 freighters, and 12 787 airplanes in Q3.
Global services doing well
Q3 revenue for global services increased 14 percent to $4.2 billion. Third-quarter operating margin increased to 15.3 percent on higher commercial services volume, lower severance costs and mix of products and services.
"During the quarter, Global Services captured orders for 12 additional 737-800 converted freighters for BBAM, an award for performance-based logistics support of the global C-17 fleet, and a modification award for Chinook infra-red suppression systems for the U.K. Armed Forces. Global Services also announced a partnership to expand capacity for 767-300 Boeing Converted Freighters and was selected to provide training to the United Aviate Academy," the statement said.