Blowhorn appoints CTO and head of strategy
May 13, 2019: Blowhorn, a logistics tech startup has inducted two senior professionals in spearheading the rapid growth of the company. Strategy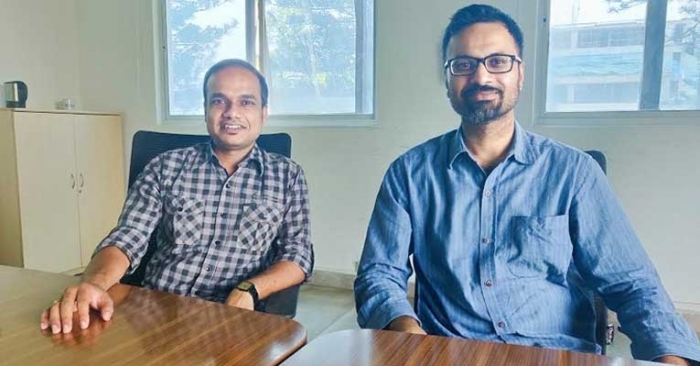 May 13, 2019: Blowhorn, a logistics tech startup has inducted two senior professionals in spearheading the rapid growth of the company. Strategy & Investments veteran Gautam Seshadri is appointed as the head of strategy and technologist Santosh Desai takes over the role of chief technology officer (CTO) at Blowhorn.
Mithun Srivatsa, co-founder and CEO of Blowhorn, said, "Gautam has been an integral part of our team since the beginning. His mentorship has helped us heaps to achieve our goals. We could not be more thrilled to have him on board. He has been a trusted advisor to Blowhorn since 2015, and will now grow and intensify his engagement with Blowhorn. Santosh's vast technology experience is a great fit for the futuristic tech-portfolio we are planning to build at Blowhorn to simplify logistics in the country."
Speaking about his new role, Seshadri said, "I have immense respect for what it takes to succeed in this space, and for the unstinting effort and dedication that have got us here. The DNA of the company, which uncompromisingly places substance over optics, is one that resonates with me. I look forward to working closely with Mithun. Santosh and the rest of the team as we continue to build a great company."
Desai noted, "I am pleased and humbled to lead the technology function at a company that is working right on the cutting edge of user interaction design and engagement for a legacy industry whose stakeholders have had minimal previous exposure to technology."
Gautam has over 18 years of experience in investment banking, venture capital (VC) investing, and strategy and tech entrepreneurship. He was most recently the co-founder of ZPX, a leading VC-funded blockchain tech startup. Previously, he was part of the founding team at Aarin Capital where he helped make investments in several well-known start-ups in the US and India, including Byjus and Counsyl. He started his career at UBS Warburg in London within the fixed income sales & trading division.
Santosh has more than 13 years of experience in designing and implementing robust, internet-scale platforms and mentoring successful and durable tech teams. Prior to Blowhorn, Santosh was instrumental in building the most used supply chain execution platforms at JDA as a hands-on, key architect. He was one of the youngest software architects at TCS, where he was selected to manage Critical National Infrastructure and lead the Dispatch Training Simulator at one of the largest utility companies in the UK.