Why warehousing for the cosmetic sector requires special attention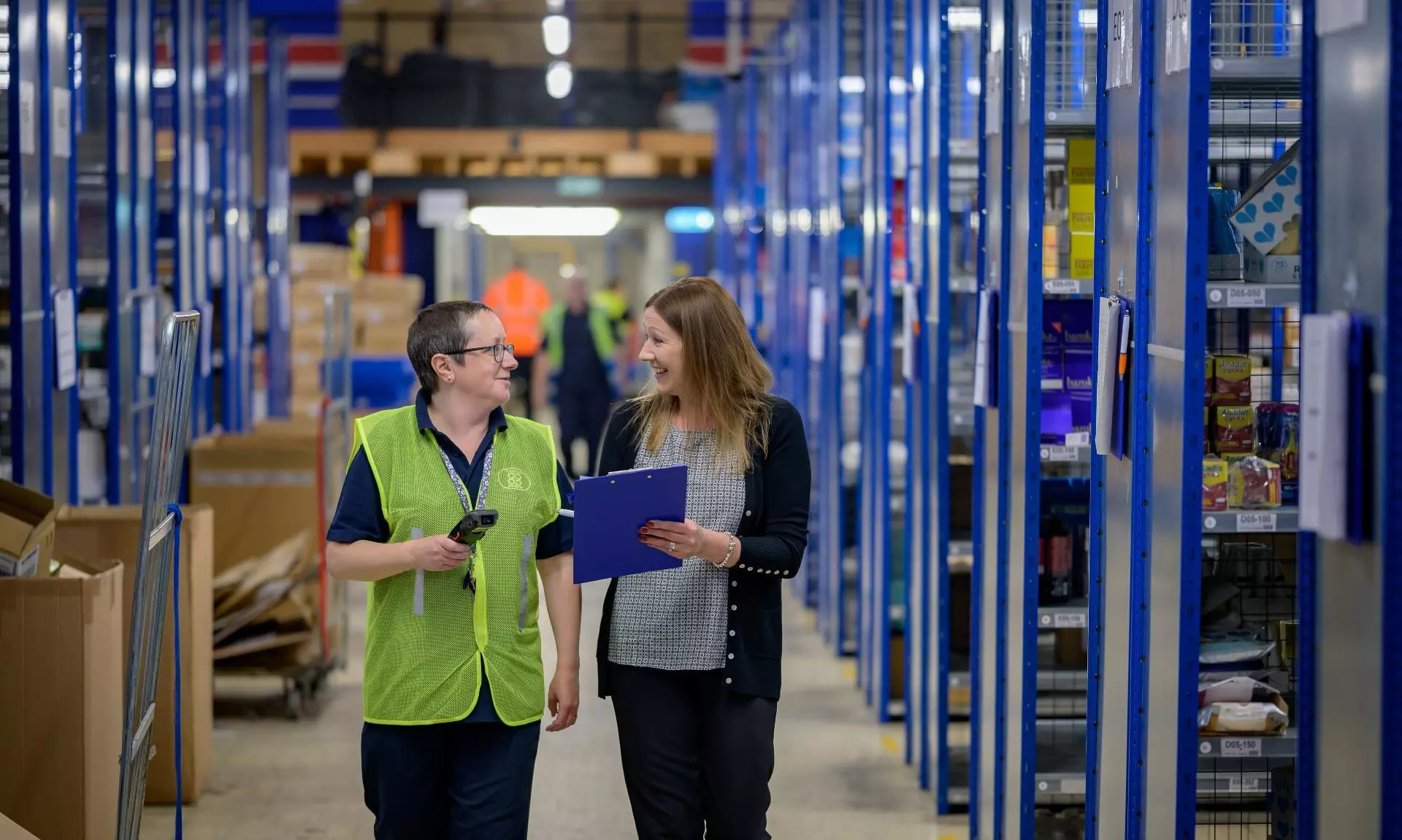 India's cosmetics products market is projected to register a CAGR of 4.23% over the next five years. Cosmetics is one of the fastest-growing sectors in India with both local and international companies strengthening their foothold in the market. As a result, the demand for warehousing and fulfillment services for the cosmetic and intermediary products, is increasing at a rapid pace. Safety and reliability are significant concerns when choosing a warehouse for cosmetic products. Given the delicate nature of the product, the warehousing partner you choose needs to have proven experience in handling, storage, packing, and transportation of sensitive items.

Temperature and humidity control, storage, safe disposal, optimal packing, and security to restrict pilferage are a few areas of significance for cosmetic warehousing. Right from the infrastructure and design layout to packaging and delivery, cosmetic warehouses should be well-equipped in all aspects to accommodate the complex needs of the sector. Let's look at some of the prerequisites for efficient warehousing in the cosmetic sector.
1. Safe and risk-free environment
Warehouses need to follow several protocols to ensure compliance and quality and a safety-first approach is critical to achieve that. Especially for high end brands of cosmetics, where pilferage does not only cause risks but also results in financial losses. Adequate monitoring and security procedures while storage, handling and distribution of these products is extremely vital. Additionally. Some cosmetics like nail polish removers are flammable and require special precautions to avoid the risk of ignition. Flameproof electrical fittings with FRLS wiring should therefore be installed on the premises to avoid risk from fire.
2. Value-added services
Cosmetic products should be kept in cool, dark areas with humidity-controlled storage. As customer demands fluctuate and trends keep changing constantly, the cosmetic warehouse needs to have value-added services such as sorting, kitting, wrapping, sealing, packing, and shelving facilities to produce an output of exceptional quality. Hiring a warehouse that provides value-added services will make operations more seamless and enable more flexibility, quality, and efficiency.
3. Robust Infrastructure
Cosmetic warehouses should have robust capabilities in terms of state-of-the-art storage systems and customized warehousing solutions that guarantee flexibility. A robust infrastructure includes a heavy-duty pallet racking system and advanced capabilities on space and line chains. Whether it is for cosmetic ingredients or finished products, the storage systems should be able to accommodate cosmetics with different temperature requirements efficiently.
4. Trained personnel
A robust infrastructure is of no use if there are no trained personnel to conduct the warehousing operations. The warehousing staff should be well-trained to leverage the existing technology to the fullest potential and conduct operations safely. Measuring and weighing products and using appropriate marking tools for the proper identification of products are some of the critical skills expected of warehouse workers. They should be adept at handling different equipment in the warehouse and must be well informed about the safety procedures and best practices to follow in events of emergency. The cosmetic warehouse must have a specially trained workforce to handle cosmetic ingredients as well as finished cosmetic products.
5. Tech-driven warehousing solutions
In a dynamic industry such as cosmetics, technology's significance is paramount. Warehouses need to be equipped with automation, advanced machinery, cutting-edge software like WMS, and a foolproof barcode system. It aids optimized inventory management and enables product recognition and demand forecasting to keep high-velocity items in stock and alert businesses when they are running low. Tech-enabled warehousing solutions facilitate order visibility, real-time updates, and speedy product delivery for cosmetic businesses.
6. Innovation
With cosmetic businesses facing tough competition from rivals, there is an increasing need to get more innovative with offerings. Packaging is one area where businesses can get innovative and a professional warehousing partner can play a significant role here. Warehouses that offer sustainable packaging enable cosmetic businesses to boost their image in front of consumers with eco-friendly practices. Rigid and semi-rigid paper board packages like cartons, boxes, and corrugated shippers make for highly effective packaging solutions. Packaging provides protection, enhances usability, and lures customers with attractive designs. A warehousing partner with innovative solutions enables a competitive advantage for businesses.
The cosmetics industry is growing at an accelerated pace with new products hitting the market every year. However, the industry faces several challenges in terms of risk of spoilage, compliance, traceability, and condition monitoring. Cutting-edge warehousing solutions are therefore essential to support the industry's growth and enhance customer experience. Outsourcing your warehouse operations to a professional warehouse provider with proven industry expertise will help elevate your business with superior-quality products.
The views and opinions expressed in this article are those of the author and do not necessarily reflect the views of Indian Transport & Logistics News.