Why India should integrate its MSMEs into global value chains and how
Despite a substantial contribution to the Indian economy, the sector, at present, suffers from a plethora of issues.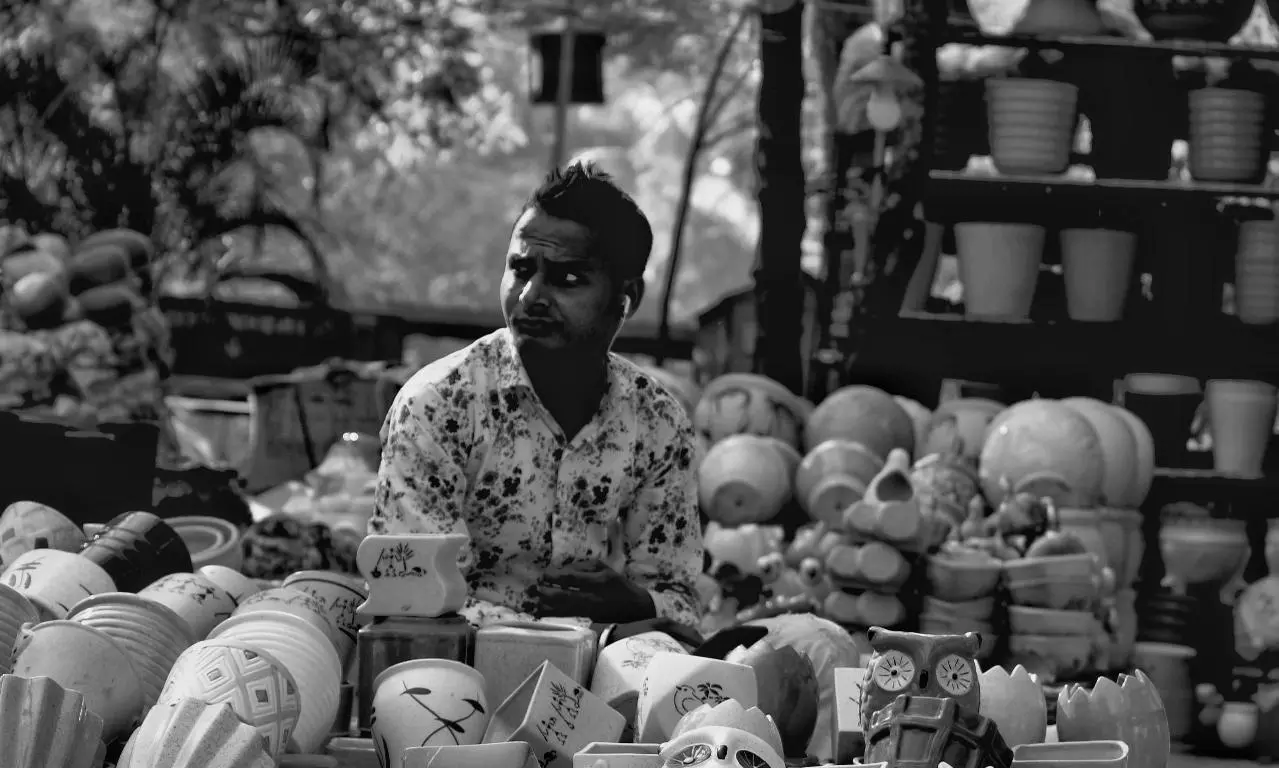 Worldwide, micro, small and medium enterprises (MSMEs) have been accepted as critical to the financial viability of Global Value Chains (GVCs) promoting equitable growth and development. They play a vital role in the global economy, with maximum revenue and employment generation growth coming from them, particularly in emerging economies. MSMEs have proved to be pivotal to India's growth story as well, owing to a CAGR of 10 percent and an employment generation capacity of 11.10 crore jobs across verticals. The sector contributes to nearly 1/3rd of the country's GDP and half of the total export value, forming the backbone of the economy.

Post Covid-19, as India prepares to embark on an accelerated growth trajectory, eyeing to transform itself into a $5 trillion economy, MSMEs are poised to play a significant role. In the face of emerging challenges and the need to brace for global outreach, it has become indispensable to empower MSMEs technologically. It will boost the sector's competitiveness and provide a strategic advantage along the global value chain.
Despite a substantial contribution to the Indian economy, the sector, at present, suffers from a plethora of issues like technological obsolescence, inadequate infrastructure, high cost of credit, skill shortages, among others which often put the MSMEs at a disadvantage. Meanwhile, global value chains are reshaping the global economy, presenting new challenges and opportunities for developed as well as developing and least developed countries. In a globalized economy, MSMEs need to weather increasing competition from other nations while plugging into the new market opportunities provided by these nations.
As they try to integrate with GVCs, MSMEs encounter multiple challenges, including soaring shipping costs, capacity constraints, technological disruptions in their supply chains and most importantly, poor cargo visibility resulting in logistics blindspots.
Lower costs have always been the driving force for MSME exporters, especially to US and European markets. In the last couple of years, ocean gateways emerged as the clogs in the wheels of global supply chains. Labour shortage, primarily due to Covid-19 and strict government regulations, coupled with pandemic-induced changes in buying behavior, resulted in capacity constraints and, consequently, increased transit time on the sea. Shipping costs soared, limiting MSMEs' ability to grow, clock profits and reinvest in the expansion of their businesses.
Lack of containers further affected their capabilities to complete the orders, causing a delay in the payment, thus increasing the financial burden on MSMEs, which were already struggling with cash flow issues and capital crunch.
It is usually observed that larger businesses, owing to their deep pockets, tide over technological disruptions in their supply chain easily, while MSMEs struggle to adapt due to scarcity of capital. As per an estimate, the Covid-19 enforced lockdowns have pushed at least 1 out of 5 SME businesses into bankruptcy. In the face of such unprecedented disruptions, the response speed of the supply chains is critical to slow down and minimize the adverse impact.
Apart from demand surges and supply shortages, the entire industry faced a third challenge- unpredictability in shipping lead times. In addition to port congestion interrupting global trade, maritime supply chains also faced carrier schedule unreliability that contributed to longer than anticipated lead times. Managing lead times amidst port capacity constraints and unreliable sailing schedules became a dicey proposition.

Moreover, the rise in blank sailings in which previously scheduled ocean transportation movements are cancelled or port visits skipped on routes has fomented more trouble for the global supply chains. In such scenarios, containers meant to be discharged at the cancelled port of call have to wait for pick up until the next vessel with the same cargo destinations arrives. It has led to a further increase in lead times for door-to-door movements, interrupting production schedules and causing project hold-ups.
As stated earlier, the responsiveness and agility of supply chains are key determinants of a firm's health in such unanticipated situations. The current economic upheaval has reinforced the need for both MSMEs and giants to re-examine their operational strategies and implement robust business continuity plans. One of the basic strategies that could be foundational in creating a resilient supply chain is advanced cargo visibility technology powered by intelligence and analytics capabilities.
To navigate these maritime disruptions, MSMEs need to leverage an intelligent transportation visibility platform that provides real-time visibility, automated shipment notifications, business intelligence, and advanced analytics. The platform should equip supply chain executives with a predictive estimated time of arrivals, continuous alerts, and port and carrier performance analytics. Armed with intelligence, they can reduce variability in lead times, reroute shipments to less congested ports, and better control their overall supply chain.
The absence of a clear view of container arrivals and departures leaves the exporters and importers with no tools to prepare for disputed lead times and take corrective action proactively. Calculations of predicted ETAs should consider the vessel's speed, transit distance, route traffic, historical performance trends, and other port signals such as adverse weather conditions or strikes. Predictive updates help businesses to plan ahead for delays and share updates with their teams, partners and customers, enhancing transparency. Revising intermodal connections and making alternate arrangements can result in reduced demurrage and detention (D&D) fees. An accurate picture of shipments in transit can also facilitate effective inventory management and locating alternate suppliers in extreme circumstances.
Performance analytics is another critical feature that the platform should provide for informed and data-driven decision making. Choosing a carrier or a freight forwarder with a proven track record of schedule reliability is the need of the hour to manage lead-time variability. Historical measures of past carrier performance offer a guide as to whether the line can meet its stated commitments. Competitive benchmarking aids enterprises to select as per their requirements and preferences. Ocean shippers can also use analytics to manage their port free time: the amount of time allotted for container pickup before parking charges kick in, saving further on D&D costs.
In these trying times for MSMEs in the logistics industry, continued government support in line with its grand vision of 'Atmanirbhar Bharat' along with embracing technological solutions such as AI-led real-time visibility and order tracking, advanced robotics, blockchain, advanced analytics, automation, etc. will allow MSMEs a swift revival. Additionally, such solutions will keep MSMEs relevant amidst fast-changing global supply chains while contributing to the operational efficiency of global value chains.
The views and opinions expressed in this article are those of the author and do not necessarily reflect the views of Indian Transport & Logistics News