Trucker-shipper partnership: Catering to Indian MSMEs' logistical needs
While catering to Indian MSMEs' logistical needs, the carriers and shippers should focus on mutually beneficial agreements to work effectively in uncertain economies and volatile market conditions.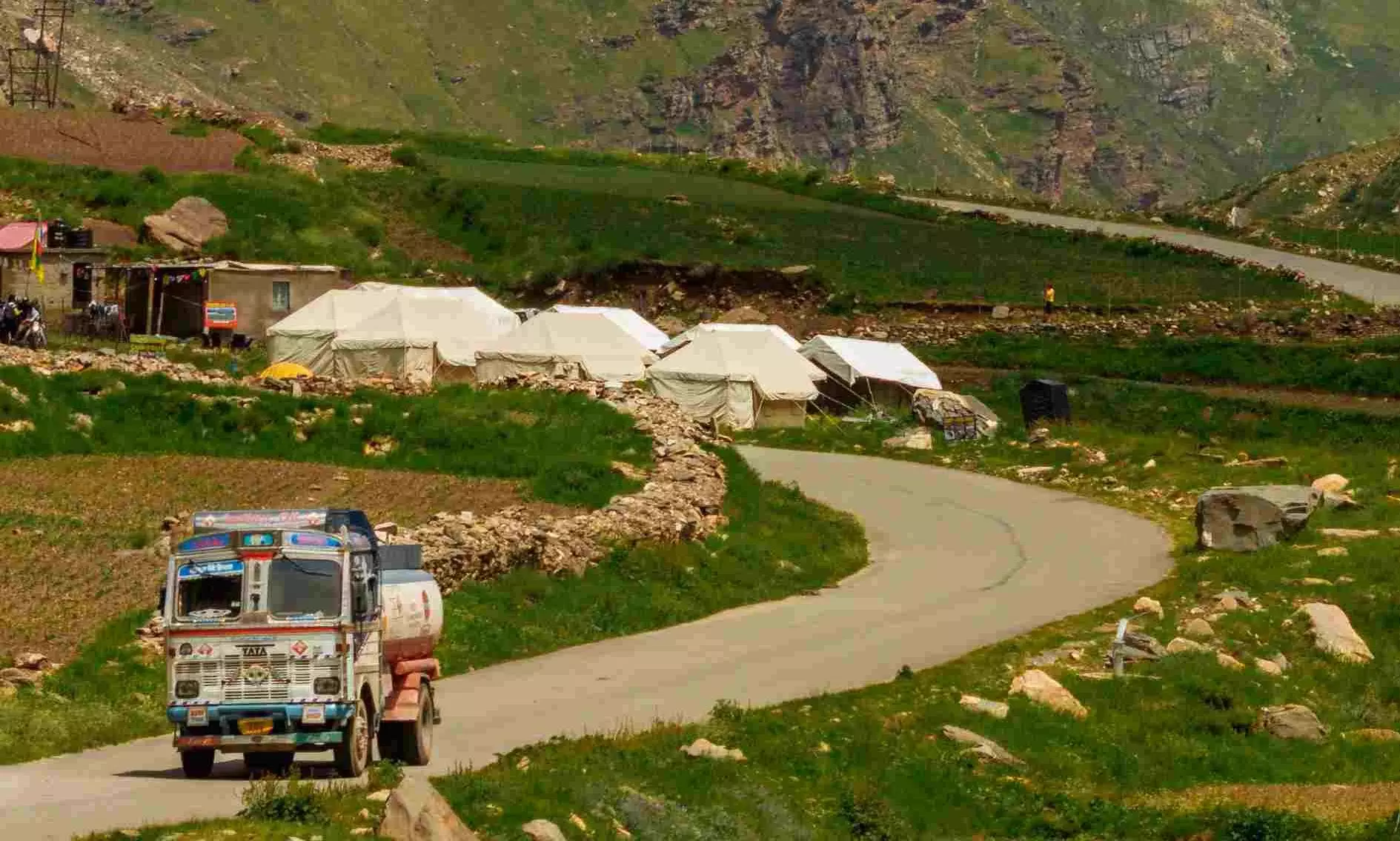 A good relationship between carriers and shippers is critical for freight operations to run smoothly and cost-effectively. When shippers and carriers work as a team, a mutually beneficial partnership is formed that leads to steady improvement in logistics efficiency and customer service.

This relationship is a need of the hour to cater to the Indian MSMEs' logistical needs. For a smooth process, shippers must pay the carriers timely and correctly, resolve claims quickly, utilize the driver's time efficiently and fulfill the promises of regular loads. Also, carriers must negotiate fairly, adhere to routing guide compliance, invoice shippers accurately and timely, and provide a consistency of exceptional service. Meanwhile, companies should build trust by keeping promises, showing respect, and being loyal.
Modern technologies play an important role to manage the carrier and shipper relationship by capturing all transactional information. The data and analytics that are collected can be used for accountability and improvement. Also, accurate and timely data can be used to monitor and validate communications and interactions between shippers and carriers.
While catering to Indian MSMEs' logistical needs, the carriers and shippers should focus on mutually beneficial agreements to work effectively in uncertain economies and volatile market conditions. The benefits of maintaining better shipper and carrier interactions and relationships have a significant impact on the modern supply chain logistics network.
Real-time communications and data
For better efficiency and outcome, the shipper-career partnership requires a clear view of their performance. It also depends on how they stack up against the competition regarding collaboration, flexibility, and scalability. An improvement plan should be designed and continually measured and analyzed by both parties. By analyzing performance parameters, carriers and shippers can build and maintain a win-win partnership. Without reliable communication, the carrier-shipper relationship remains stranded.
Follow through on commitments
If you aim to hold your carriers to their commitments, you should respect and follow your commitments to them as well. Carriers base their prices on the information and details logistics firms provide. Sharing inaccurate data or not shipping in the lanes and tonnages you commit to, could lead to renegotiation and changing carriers sooner than you predicted.
A better understanding of needs during contract negotiations
Mutual trust and understanding play a vital role in a successful shipper-carrier relationship. The collaboration becomes seamless when shippers and carriers can trust and rely on each other, and contract negotiations flow easily into a mutually beneficial agreement. It also becomes easier for team members to support, push through lows, and prepare themselves as demand and market peaks.
Shared opportunities
When new opportunities arise, present and discuss them with your partner carrier first. Everyone is in a win-win situation if you can come to an equitable agreement. You benefit from a smooth transition and save time and the carrier benefits by earning more of your business.
Treat drivers well
Anything you can do to make your facility more carrier-friendly helps your fleet owners retain drivers, which reduces their operating costs to save money. A long-term driver will better know your business and your procedures, executes the pickup and delivery process more efficient, and helps to improve the service in a better fashion.
Shipper-of-choice and carrier-of-choice status
Logistics firms should try to build trust with carrier partners by keeping to their promises and honoring the agreements and deals. Dissolving established agreements within existing contracts can lead to contract renegotiation, which only strains the already fragile relationship. Securing shipper of choice and carrier of choice status can help secure contracts and strengthen partnerships for management teams of all sizes and within a wide range of industries and niche markets.
Better planning
When you start a new collaboration, give the carriers time to get their systems ready and get trained to take on the new lanes and freight. Not doing so can get the relationship off to a costly, rocky start.
Communicate
Shippers-Carriers should hold meetings to review performance metrics, and new services and options, and to strengthen the relationship. The review meetings agenda should include discussions on high-cost drivers, duty hours, and work-life balance so strategies can be implemented that reduce costs as opposed to raising rates. Working together before renegotiation will improve and solidify the shipper-carrier partnership a long way.
Embracing technology
As a shipper, you expect your carriers to provide you with real-time data regarding where shipments are when they are expected to be delivered, and if any problems arise. Carriers perform their duties honestly to implement technology that makes this type of real-time tracking possible, and that sort of technology comes at a steep price. In return, you should be willing to implement and use technology that enables accurate data transfer without putting any additional work on your carrier. The carrier will also appreciate your efforts, and as a bonus, implementing this technology in your business means you will have to do less manual work.
Monitor interactions
The shipper must ensure that they provide accurate information and the customers are treated with respect. A healthy relationship at all levels of the organization is the best way to ensure the shipper/carrier partnership is strong and supportive, which reduces costs, builds customer relations, and improves service.
Realize the potential benefits of better shipper and carrier relations with the right strategy.
Developing a positive relationship represents a primary focus for logistics management regarding shipper and carrier relationships throughout the current transportation and shipping industry. A healthy partnership between shipper and carrier provides valuable benefits that directly impact both sides. On the other hand, any tension in the shipper-carrier relationship could result in delays that further strain and disrupt customer relations and impact bottom-line profits.
The views and opinions expressed in this article are those of the author and do not necessarily reflect the views of Indian Transport & Logistics News.