Maximising warehouse efficiency through warehouse management system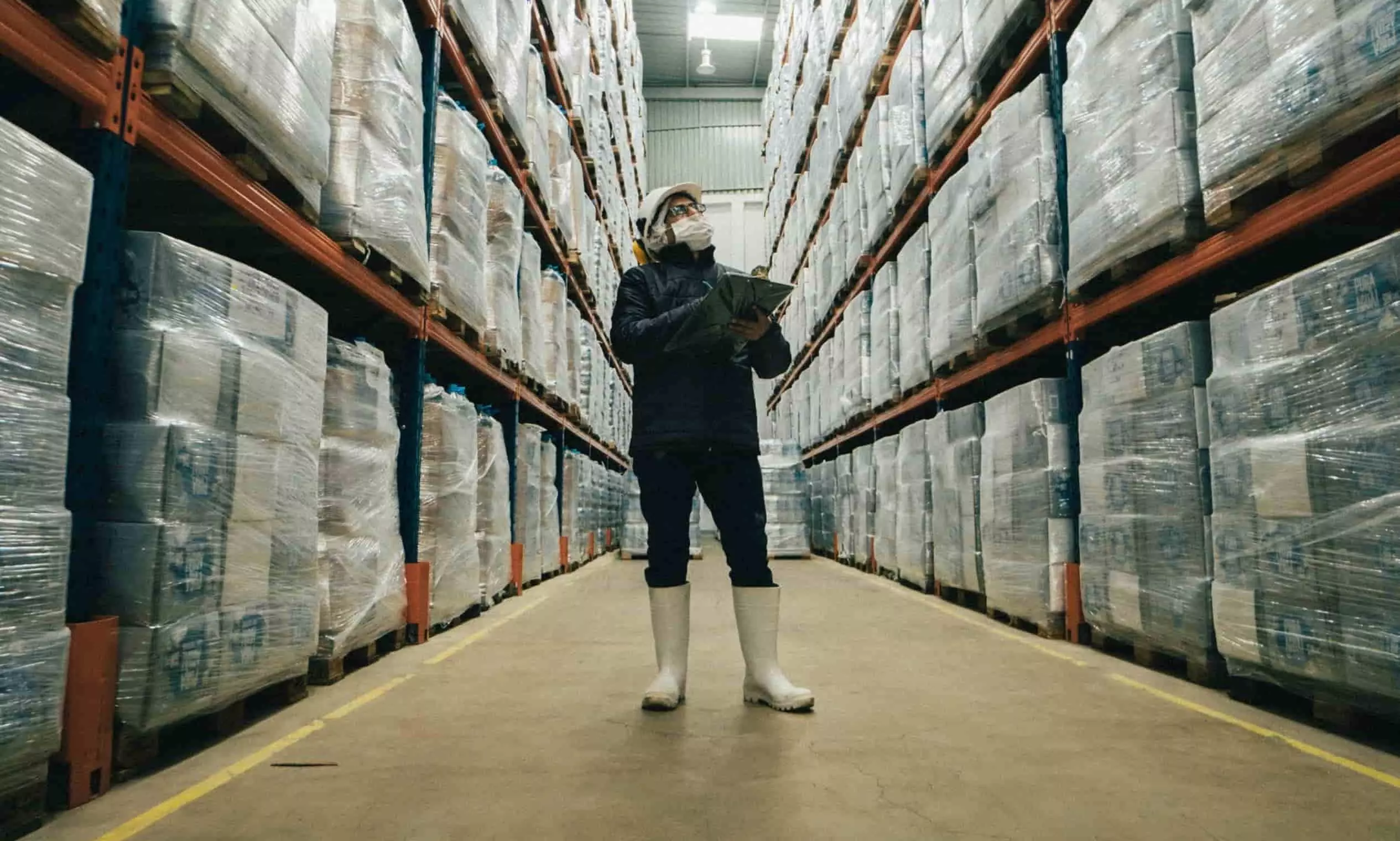 What efficiency improvement will Warehouse Management System (WMS) bring to your warehouse and supply chain? Is it even required when you can operate the warehouse with cheap labour, pen and paper and a few google sheets? Most organisations take a cost-based approach to evaluating the need for a WMS but a good WMS can solve numerous problems, not just within the four walls of the warehouse but across the supply chain as well. There are two broad areas where WMS helps improve the warehouse & supply chain performance.
Real-Time Inventory Visibility / Accuracy
Managing inventories across the supply chain is one of the top challenges for almost all inventory-led businesses - they need to manage the trade-off between service level and working capital to ensure growth and profitability. It is therefore critical to set up the process & system that provides real-time inventory visibility across the supply chain for smart decision-making. A good WMS helps with the same not just at an aggregate site level but tracks every movement and transaction in the warehouse.
Transactions within the warehouse are performed through mobile devices removing paper-based manual tracking (that reduces errors) and keeping track of inventory at each leg of the warehouse operation - receiving, putaway, storage, picking, packing, and shipment. The warehouse manager can easily figure out the status of each order - and with smart alerts/dashboards and can take actions to ensure customer service levels are met.
Fresh & FMCG products require batch-level tracking/movement in & out of the warehouse to ensure freshness to customers and reduce wastages. In addition, large modern trade retailers demand a certain shelf level of the product at the time of receipt which is hard to manage manually. A good WMS helps to manage batch-level movements right from receipt, tracking movements within the warehouse and order fulfilment - also ensuring the demands of modern trade retailers and other requirements are effectively met.
Regular cycle counts are the key to ensuring inventory accuracy at all times. Most companies in India perform QPI / API (Quarterly / Annual Physical Inventory Count) for compliance reasons. This does not help in managing the day-to-day operations well. There will be errors during the day in terms of wrong shipments/ receipts that will jeopardise the accuracy levels in the warehouse - and over time it has a cascading effect on planning the right inventory and customer order fulfilment. Therefore, a cycle count process enabled through the WMS with clear accountability is important. There are various ways cycle count can be performed - Scheduled cycle count to cover the entire warehouse in a week/month/quarter depending on the scale, locations that were touched for picking or put away the previous day and so on.
Labour Productivity
First and foremost understanding the base productivity levels of each activity in the warehouse is important. This is typically done through a time and motion study. Then, tracking the activity using a good WMS with mobile operations of each operator, to ensure that the base productivity levels are met. From there, warehouses have to look at various levers to improve the overall productivity of warehouse operations.
Smart Slotting is one of the key levers to implore operator productivity in the warehouse. The picking activity in any warehouse operations contributes to 60% of the overall resource utilisation and cost. A good WMS system with multiple putaway strategies and slotting algorithms (For e.g slot fast-moving high volume/line SKUs closer to the dispatch docks) helps to reduce the travel distance of pickers thereby improving the productivity and order turnaround time.
Order picking can be executed in multiple ways - the simplest of them being single order picking. There are advanced strategies - Batch Picking, Zone Picking, Pack while picking and so on. The warehouse design team has to devise the right strategy depending on the order profile in order to optimise the picking operations. One can also adopt multiple picking strategies depending on the channel - for example, B2B with large volume orders can be picked as single order while B2C with small volume but a high number of orders can follow a multi-order picking strategy so that overall productivity is enhanced. A good WMS helps to orchestrate this while ensuring accuracy throughout the process.
Cross docking is an advanced feature in a WMS that can improve productivity significantly. The system directs the putaway operator to move the inventory for customer orders immediately upon receipt. The entire activity of putaway and picking is eliminated. A few warehouses perform cross docking as a design and not only in an opportunistic way. It requires a high level of maturity and a good system in the warehouse to perform cross-docking effectively.
WMS is critical for operations at a certain scale to manage their supply chains. However, smaller firms can also use technology to move away from paper-based operations that are error-prone to Cloud-based WMS that offer a myriad of benefits.
The views and opinions expressed in this article are those of the author and do not necessarily reflect the views of Indian Transport & Logistics News.