India's warehousing boom: A game changer for businesses globally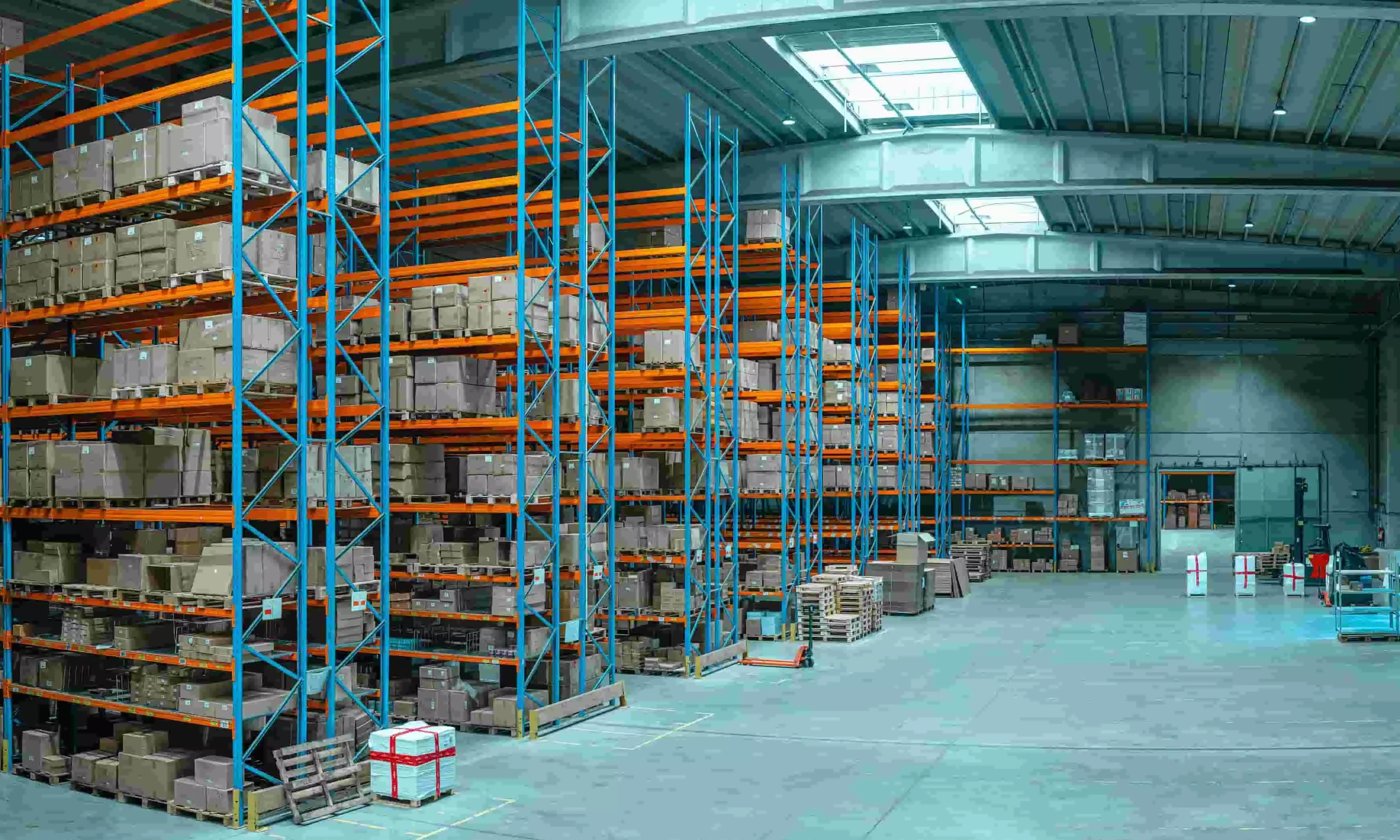 Over the years, India's warehousing sector has undergone a significant transformation, evolving from unorganized godown structures to becoming a recognized asset class. While the sector has been witnessing domestic growth due to the country's expanding consumer market and the rise of organized retail, the pandemic led to a surge in demand globally. According to Research and Markets, the warehousing market is expected to reach INR 2,872.10 bn by 2027, expanding at a CAGR of ~15.64 percent during 2022-2027.
As the e-commerce sector experiences a slowdown, the demand for modern and technologically advanced warehousing space in India remains resilient. While the boom in warehousing space was initially driven by e-commerce, the focus has shifted to existing manufacturing units. Many of these units are now in an expansion phase, aiming to optimize their supply chain by shifting nonproductive material storage areas out of their factory premises. Embracing Just-in-Time (JIT) techniques for inventory management, these manufacturing units continue to drive the demand for efficient warehousing solutions to enhance their operational efficiency and overall productivity.
As the manufacturing industry evolves, new-age manufacturers are also looking towards third-party logistics providers (3PLs) for warehousing facilities. Further FMCG and FMCD who are moving from Grade B warehousing to Grade A warehousing in order to improve their efficiency, compliances, etc. In such situations the state-of-the-art warehousing solutions can help these companies optimize their supply chain operations, reduce operational costs, and improve overall efficiency.
Similarly, India's Grade-A warehousing sector is poised to show a growth of 15 per cent by 2025, according to the India Warehousing Report by CREDAI and Anarock. This would create the opportunity for India to become a global leader in the warehousing sector by 2027.
Hence, India must capitalize on the opportunity by enabling ease of business for both domestic and global companies seeking to make fresh investments, large labor pool, and government support for boosting industry and exports, among other factors.
Here's an in-depth overview of the factors aiding warehousing solutions in India:
Government initiatives
Indian government has taken several initiatives to promote the growth of the logistics and warehousing industry. The National Logistics Policy, Gati Shakti, and other measures announced in the Union Budget 2023 are expected to provide a much-needed boost to the sector. Additionally, the development of dedicated freight corridors and tax cuts to support this industry are part of the government's efforts to promote the growth of the logistics and warehousing industry.
These initiatives are expected to bring about positive changes in the industry, create new opportunities, and improve the overall operating environment. With the government's support, the logistics and warehousing industry in India is set to become a key driver of the country's economic growth.
Government policies like production-linked incentive (PLI) have been specifically designed to boost domestic manufacturing in strategic sectors, curb imports, and enhance domestic capacity and exports. Subsequently, the government has also approved 'The Integrated Multi-Modal Logistics Hub' which is being developed in an area of over 900 acres as the largest Integrated Logistics Hub.
Rise of Tier II, Tier III Cities
Although Tier 1 cities remain the key focus investment hubs for investors, the growing expansion needs driven by 3PL players have led to the development of Grade A warehouses in Tier 2 and 3 cities.
In addition, the cost of setting up warehouses in Tier 2 and 3 cities is relatively lower than that of Tier 1 cities.
Another reason would be top warehousing companies in India follow international standards of designing to match customer expectations. With a focus on modern and technologically advanced warehouses, the industry has been able to provide efficient and effective solutions to customers. Additionally, warehouses follow local statutory compliance in nature to ensure that they comply with local regulations, further enhancing the quality of their services.
Strategic location
India's positioning at the crossroads of major international trade routes makes it an ideal location for warehousing solutions. It provides easy access to markets in Asia, the Middle East, and Africa, making it an attractive destination for companies looking to expand their global footprint. Moreover, with the ongoing development of advanced warehousing facilities in the country, businesses can leverage India's strategic location to enhance their supply chain efficiency and reduce costs.
Large consumer base
India has surpassed China to become world's most populous nation with around 142.86 crore people, according to UN world population dashboard. By establishing warehousing solutions in India, companies can effectively cater to this enormous market, reduce transportation costs, and improve their supply chain efficiency. Additionally, India's rapidly expanding middle class, increasing disposable incomes, and changing consumer preferences offer further growth prospects for businesses in the warehousing sector.
Subsequently, it is imperative to take note of hyper-customizable warehouses, designed to cater to specific client requirements such as temperature-controlled storage, flexible storage units, and specialized handling equipment, among others.
Growing demand
Additionally, companies are customizing their warehouses as per their clients' needs to provide better services and meet their specific requirements. This customization can range from modifying the layout of the warehouse to accommodate specific products to adopting advanced technologies such as automation-enabled Building Management System which leads to reduced wastage of electricity and water.
Moreover, the trend towards green practices is on the rise in the country, with many companies adopting sustainable practices such as solar panels, rainwater harvesting, and other practices. These eco-friendly initiatives not only reduce the environmental impact but also increase operational efficiency and reduce costs in the long run. Furthermore, as the focus on environmental, social, and governance (ESG) factors increases globally, the adoption of ESG policies in Indian warehouses have made them more attractive to global investors.
Overall, the warehousing sector in India has emerged as a crucial component of the country's growing economy. With a favourable business environment, increasing adoption of technology and sustainable practices, and a vast pool of skilled labor, India has become an attractive destination for global companies looking to establish their supply chain networks.
As a result, businesses across the world are opting for Indian warehouses to take advantage of the growing market potential and cost-effective operations. With continuous improvements in infrastructure, logistics, and regulatory frameworks, the warehousing industry in India is poised for significant growth in the coming years.
The views and opinions expressed in this article are those of the author and do not necessarily reflect the views of Indian Transport & Logistics News.