How warehouses can achieve higher productivity, revenues, accuracy, scalability with robotics
Autonomous Mobile Robots (AMRs) and Automated Guided Vehicles (AGVs) are the latest technologies available to logistics companies in the realm of robotics automation.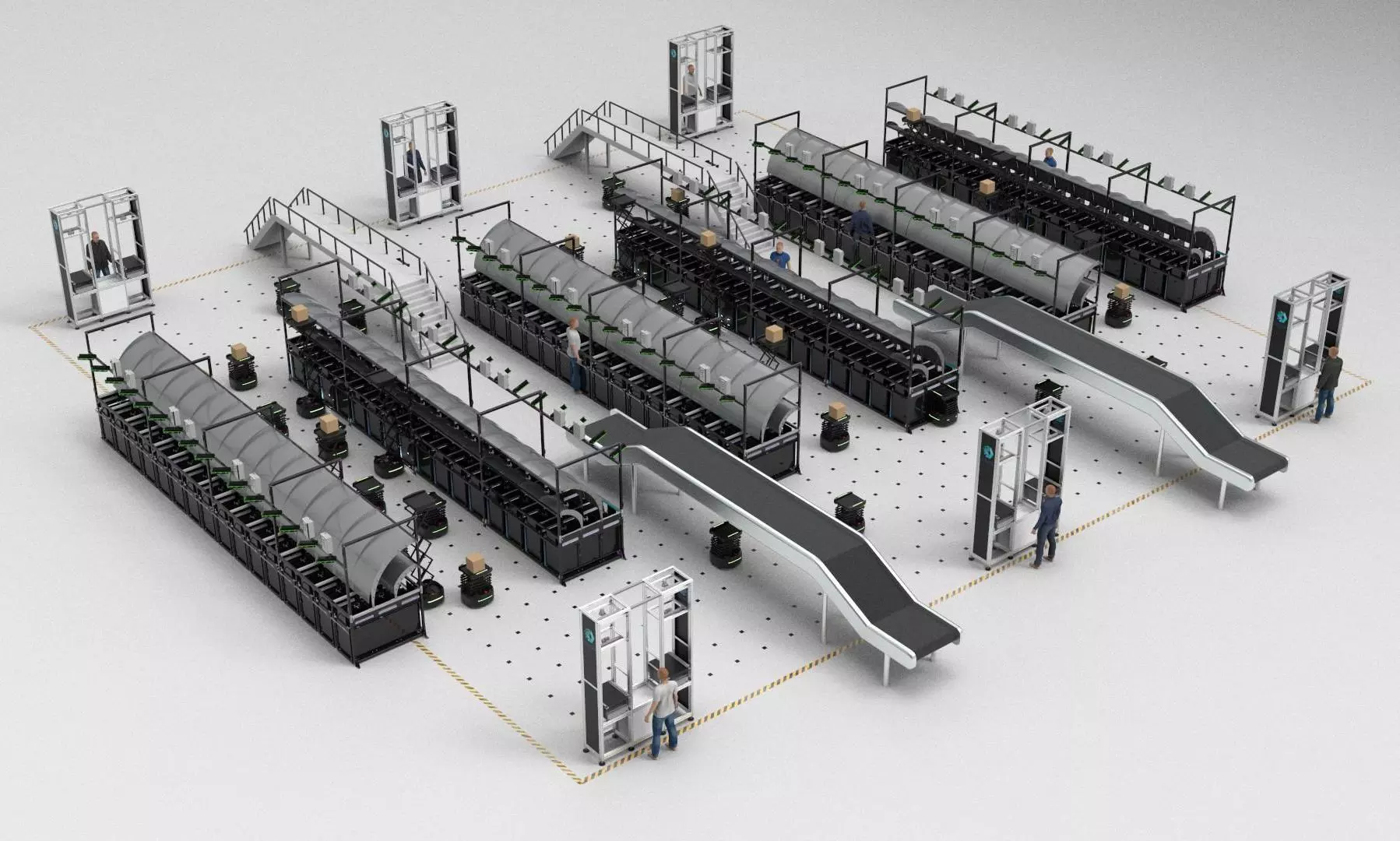 The last two years have not been kind to most industries but there is one which was relatively immune to the ill effects of the COVID-19 pandemic - the warehousing and logistics sector. The reason is quite simple - increased demand for goods and delivery services since the global lockdowns were put in place. People had to rely on online orders to source everything from groceries to medicines, leading to increased reliance on e-commerce vendors.

According to the India Warehousing Pulse 2022 report by the Indian Business Council, the e-commerce warehousing demand saw an increase from 15% in FY18 to 23% in FY20. Additionally, the report found that the present e-commerce warehousing footprint across India is estimated to be around 4.6 million sq. m (50 million sq. ft) and this is expected to grow as more players enter the market.
Another catalyst that could further enhance the warehousing sector is the recently launched National Logistics Policy (NLP). The policy aims to reduce the cost of logistics in India to around 8% of the GDP through the implementation of tech into the logistics supply chain. There is also a provision for improving warehousing standards in the country through the launch of an e-Handbook detailing existing standards and international best practices for improving warehousing efficiency, cutting costs and ensuring global competitiveness. With e-commerce, FMCG and pharmaceutical industries on the rise and looking to break into tier-II and tier-III cities, the demand for warehousing and logistics will only continue to grow.
Warehousing - A growing sector
Based on an IBEF report, the e-commerce market in India is expected to reach US$350 billion by 2030 to be the world's third-largest market, outpacing several other developed markets. This unprecedented growth in e-commerce transactions calls for optimising and streamlining the current warehousing sector to provide faster turnaround times with minimal errors to meet the current demand.
Rethinking the system
With today's omnichannel approach to e-commerce, vendors rely on an efficient tracking system to monitor their inventory across channels. A 2017 Peoplevox e-commerce fulfilment report found that almost 34% of vendors sent orders late because they accidentally sold products that weren't in the inventory. Having a robust inventory management system as part of warehousing operation is an absolute must to run a sustainable logistics model which maximises operational efficiencies and reduces cost in the process. But the sector is hindered by many issues that need to be addressed for logistics to attain its truest potential.
Problems in the current warehousing model in India
1. Unorganised sector: The warehousing sector is highly unorganised and fragmented in India, mostly because many warehouses are operating with limited space which leads to higher inventory holding costs and improper handling of goods.
2. Lack of specialised workforce: Most modern warehouses require specialised personnel who can work with warehouse management and material handling systems. A workforce with these skills is currently limited in the country.
3. Limited land for warehousing: The rising prices of real estate for warehousing around major cities becomes an additional barrier for entry for warehouse players looking to set up a base.
In order to optimise logistics operations, it is extremely important that the sector overcomes these issues to keep up with the current demand. Automation through robotics is a viable solution to address all these challenges in one go.
Robotics automation
Autonomous Mobile Robots (AMRs) and Automated Guided Vehicles (AGVs) are the latest technologies available to logistics companies in the realm of robotics automation. In conjunction with Machine Learning and Artificial Intelligence, these units are capable of solving a lot of the operational bottlenecks that affect warehouse productivity. The key benefits of robotic automation are as follows :
Round-the-clock operation: AMRs and AGVs usually work in a fleet and are capable of working continuously for 24 hours with rotation while achieving high accuracy and energy efficiency.
Higher workforce productivity: Automation tech like AMRs and AGVs work alongside humans to shoulder the burden of mundane tasks and help free up personnel to focus on other key areas of strategic importance.
Efficient workflow: These units are programmed with AI algorithms and help compute the best possible route for material handling. The result is a highly sustainable, energy and process-efficient workflow.
Low operational footprint: AMRs & AGVs are built to be compact and can function even in the smallest of warehouses, making them accessible to a larger market who have limited warehousing space.
Improves ROI: By the virtue of improving labour productivity, improved accuracy and process efficiency, and reducing overall operational costs, AMRs and AGVs are able to deliver better ROI to warehouse operators while also improving customer satisfaction.
Warehousing robotics
Thanks to the e-commerce boom, the warehousing sector received close to $6.5 bn in funding from private equity players since the GST reforms in 2017 (Source: India Warehousing Pulse 2022, IBC). Increasingly, logistics companies have come to realise that to keep up with the demand of the post-pandemic market, warehouse operations need to be automated to fully realise the sector's true potential.
Robotics solutions like AMRs and AGVs are the need of the hour in making automation available to a larger pool of logistics vendors by being compact and easy to install while significantly cutting down on operational costs through their efficiency.
The views and opinions expressed in this article are those of the author and do not necessarily reflect the views of Indian Transport & Logistics News.