How NimbusPost configures to manage festive season demands
As the market experiences an increase in e-commerce during the holiday season, shipping aggregators such as NimbusPost are breaking traditional barriers.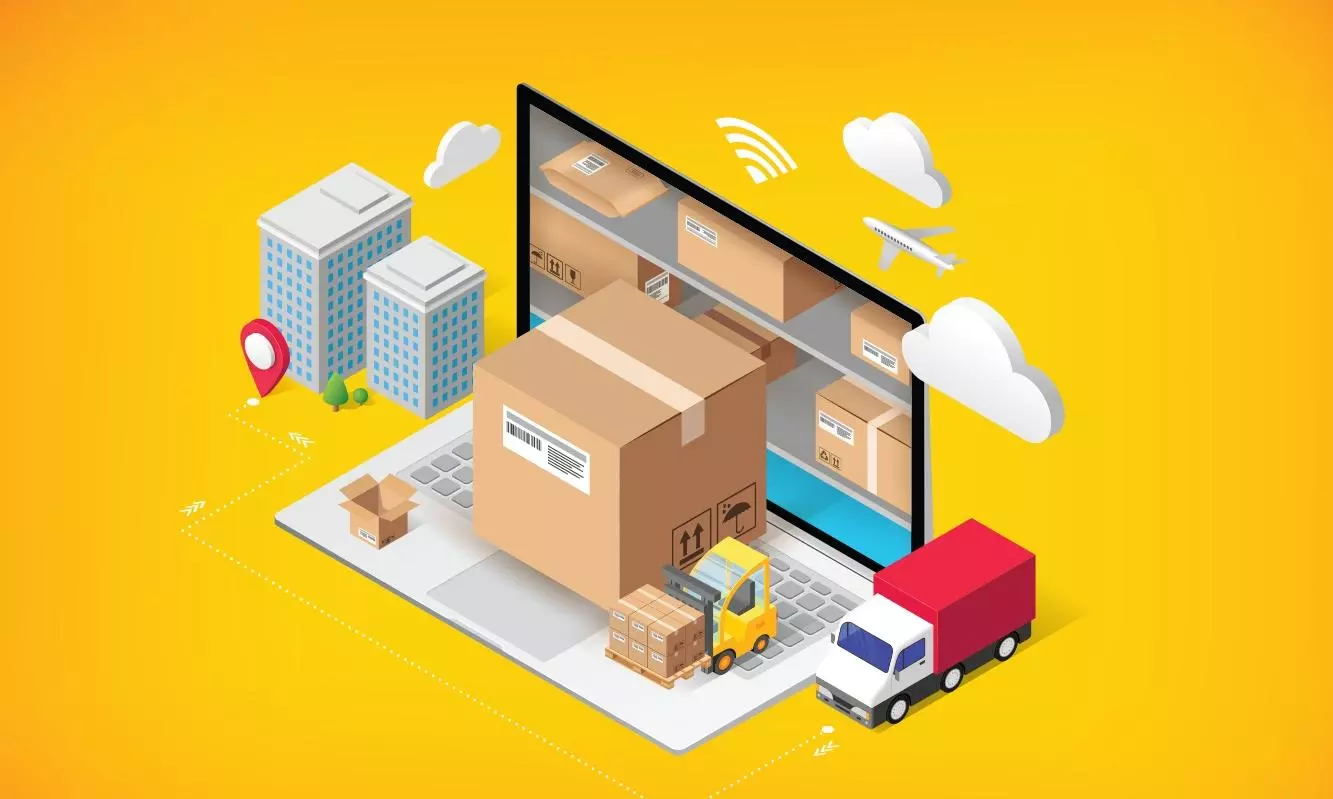 During the festive season, the Indian market experiences a different vibe and a surge in energy with increased customer demands. The aggressive shopping spree of consumers during the last couple of years has accelerated the adoption of e-commerce logistics in all domains, no matter whether it is B2C (business-to-consumer) or D2C (direct-to-consumer). These soaring demands, coupled with the festive fervour fuelled by the consumer items, put the logistics companies in a tough spot. However, new-age enterprises such as NimbusPost are completely geared beforehand to tackle the festive season challenges with their tech-enabled solutions.

As the market experiences an increase in e-ommerce during the holiday season, shipping aggregators such as NimbusPost are breaking traditional barriers by focusing on optimising sales, storekeeping, and faster product delivery to clients through various strategies.

Strategic planning of NimbusPost for the festive season
This rapidly expanding firm's strategic planning for the festive season includes several tactics to meet the increasing demand of consumers for online goods. NimbusPost has added new warehouses and fulfilment centres to relieve supply chain pressures and streamline business operations. As a strategic move, they have opened 540 new warehouses across India, as well as 30 fulfilment centres overseas, allowing D2C businesses and e-commerce merchants to store their inventory adjacent to customers around the world, making shipping quicker and more affordable.
The establishment of these facilities has enabled the company to handle additional 150,000 and 100,000 orders per day in India and abroad, respectively. NimbusPost's plan is to brands in preparing for the festive season by storing and delivering products to customers in a seamless manner, with a 50,00,000 square feet warehouse capacity in India and 10,00,000 square feet abroad.
Along with these strategies, NimbusPost has come up with a specific set of steps required to manage the surge during the festive season efficiently.
Seamless experience during the festive season with NimbusPost
The holiday season is considered the peak time of the year for e-commerce businesses. Consumers send gifts, sweets, and a variety of other items to show their affection for their loved ones. In order to have a profitable festive season, companies need to reduce their delivery times as well as their expenses. NimbusPost has devised practical methods to avoid any delivery failures during the peak festive season.
NimbusPost ensures that the orders are fulfilled quickly, giving brands an edge in the market during peak times. As they deliver orders on time and at the correct address, the probability of return orders reduces significantly.
NimbusPost aims to alleviate online merchants' shipping troubles by providing 360-degree integrated logistics solutions at the market's lowest rates, starting at Rs 21 per 500 gm. They also offer 27+ courier options and one-click API integration with leading e-commerce channels and marketplaces for an optimised shipping experience. Furthermore, they use advanced technology to provide an AI-enabled fraud detection feature and an automated cloud-calling feature for order confirmation which further helps in reducing RTOs by up to 30%* by segregating fake orders from genuine ones. They also provide one-day COD remittance at zero* cost to provide the merchants with continuous cash flow.
They have integrated cutting-edge technologies such as artificial intelligence, machine learning, and automation to improve the overall efficiency of the supply chain and ensure the timely delivery of products in a hassle-free manner.
Emergence of NimbusGlobal
Aside from the domestic market, demand for international shipping increases during the peak festive season. Seasonal promotions combined with growing business opportunities can put e-commerce companies under performance pressure and raise shipping costs. While overseas shipping generally takes 4–10 days, delivery timelines tend to increase during the holiday season, resulting in packages arriving after the holiday date.
NimbusPost has developed a solution that efficiently meets the customers' rising demand for global shipping through NimbusGlobal. While catering to clients' shipping needs in the United States, Canada, Europe, the Gulf, and other parts of the world, the brand emphasizes timely deliveries without sacrificing quality.
Way forward
NimbusPost recently entered the Indonesian market and began offering cross-border shipping services. It intends to enter the logistics markets of the UK, United States, Australia, Singapore, and other Southeast Asian countries soon to provide 360-degree logistics automation to improve the way logistics functions for e-commerce enterprises worldwide. The logistics firm plans to further expand its footprint by introducing a fully integrated SaaS platform, hyperlocal shipping, and others for end-to-end D2C requirements. NimbusPost is transforming the supply chain network to be more agile, flexible, and transparent in order to help businesses reach their full potential.
The views and opinions expressed in this article are those of the author and do not necessarily reflect the views of Indian Transport & Logistics News.