How did India respond to global supply chain disruptions?
The National Logistics Policy and other government initiatives promoted a seamless movement of goods and enhanced the Logistics Performance Index of the country.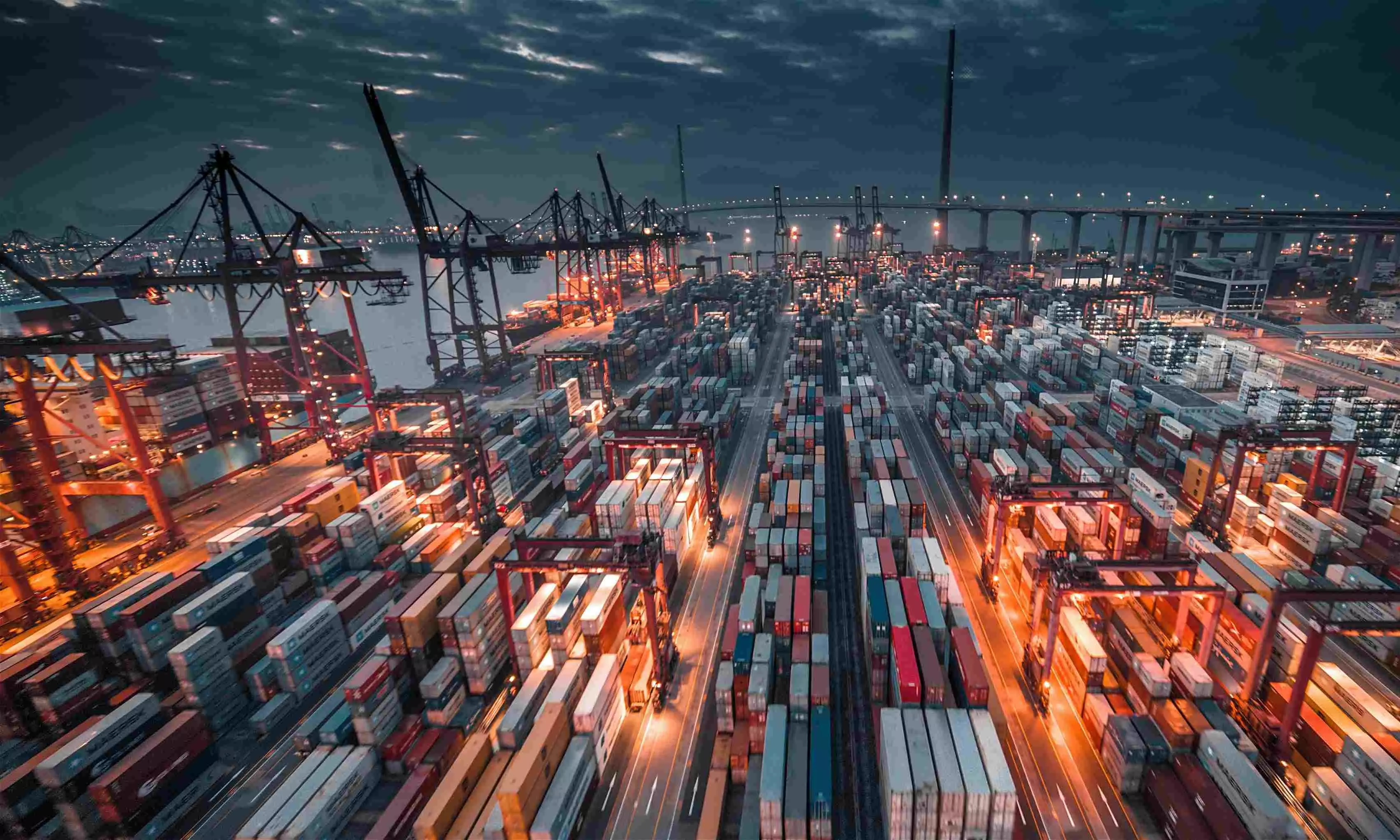 Over the past decade, India developed as an influencer in the global supply chain and attracted investment from multinational corporations. With its steadfast efforts, self-reliant initiatives, and resilient economic policies, India's logistics sector anticipates growing from $200 billion in 2020 to $320 billion in 2025 at a CAGR of 10%. Though the consumer-driven and unstructured value chain suffered from lasting disruptions during the pandemic, a diverse corporate ecosystem, quick turnaround times, and technological advancement are gradually revamping the logistics framework and replenishing its former vigour.
The coronavirus calamity exposed global supply chain potholes, which India leveraged as a massive opportunity to address with its resources, quality products, and competitive prices. The rise of value-added services, faster digitisation, cashless deliveries, compliant operations, and capital influx from external investors consolidated the logistics sector and propelled its growth trajectory. Moreover, the National Logistics Policy and other government initiatives promoted a seamless movement of goods and enhanced the Logistics Performance Index of the country. Post-pandemic, the following trends in the Indian supply chain continues to fill the void in global logistics and support the growth of industries like agriculture, pharmaceuticals, eCommerce, and manufacturing.
SEZ and duty-free imports
India created a parallel ecosystem for industrial success and restructured the legal framework for Special Economic Zones (SEZ) with duty-free imports. SEZ boosted IT-related operations and developed National Highway Networks, ports, and airlines as favourable investment destinations. Emerging Development Financial Institutions (DFIs) provide long-term loans to facilitate cheaper quality power, effluent treatment, skill development, and testing and certifications to meet international standards. Moreover, SEZ-produced items seek sales in the domestic market at the lowest prescribed duties to generate investment and employment opportunities within the country.
Tax exemption
The "Atmanirbhar Bharat" initiative displaced imports from foreign countries and promoted sales in the domestic and global markets simultaneously. Such self-reliant activities boosted the country's foreign exchange reserves and encouraged investment in the Domestic Tariff Area (DTA). Conversely, the government incentivised investors, production units, and developers in the SEZ with tax exemption on profits. The investor-friendly regulatory policies, competitive infrastructure for both DTA and SEZ, and zero import duty regime made India an attractive investment destination for global supply chain players.
Technological innovations
India exhibited increased production capabilities and automated operations to streamline shipping and improve business efficiency. From order management to last-mile delivery, the Indian supply chain implemented innovative technologies in every sphere of its workflow. The introduction of automation transformed inventory management, ship-to-order and internet purchasing models, and logistics with more efficient and customer-focused processes. Real-time monitoring of networks with IoT, mobile technology, and blockchain allowed businesses to track the movement of their products and combat the risk of counterfeit goods entering the global market. On the contrary, big data and analytics revolutionised the sector with predictive analysis, accurate forecasting, increased visibility, and better decision-making to push the industry ahead of the curve.
The Indian logistics and supply chain sector is focused on improving its transport facilities, building Smart warehouses, developing eco-friendly cold chains and solar-powered storage units, and adopting cost-effective, sustainable operations to aid in steady growth. An accelerated rise of startup entrepreneurs, government support, and tech-enabled integrated service platforms thus impelled the country to the frontline of the rebalancing global supply chain.